My parents have been in Ireland for a month. For the first half, they were cycling around seeing as much as they could see, on a tandem bike that travels with them in a box the size of a suitcase and takes a quick lickety-split hour to put together. For the second half, they joined some friends on a tour of ancient Celtic crosses.
(No. My parents are not exactly typical.)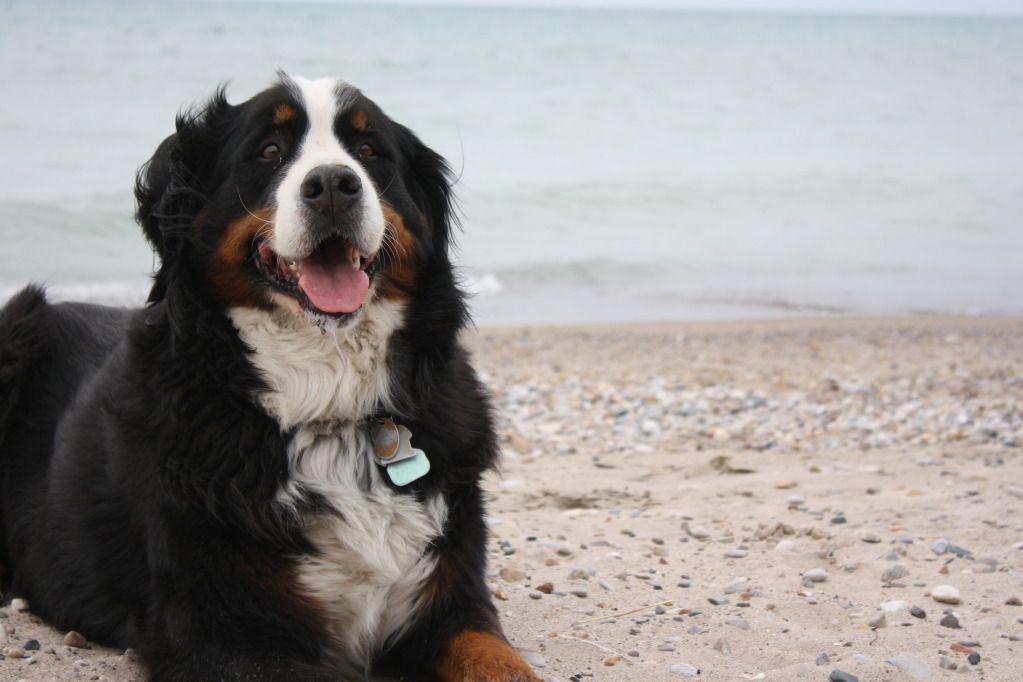 Whenever they go on extended vacations like this, they like to leave their dog with us. She's getting old and, as a 'people dog', suffers significantly when her people leave her behind somewhere. They've tried the kennel thing. Never again. They've developed relationships with a number of people in their community who are good with dogs and happy to watch her for a few days. But, when they go away for a long time, they like to leave her with me, someone Liia knows a little more intimately.
(Also, someone they don't have to pay to do it.)
I like having Liia around. It can be a little bit of a pain, because she's huge and sheds in a way that neither of our dogs do. And, this time around, as she's getting older, we've discovered some issues we struggled a bit to work around. She won't go down our back steps, for example, because she finds the the floors too slippery, so the whole experience is just a little terrifying for her.
But, she still loves long walks. So, we introduced her to the dog park! She's a country dog, so interaction with other dogs doesn't exactly happen often. But, it went well, and I think she even came to enjoy the time she spent there. At least, that's what it looks like in this video.
Without further ado, allow me to bring you along on one of our trips to the dog park with not one, not two, but three dogs in tow.
Liia goes home today. She'll be extremely excited. The kind of pure and simple joy that nothing but a dog can experience.
Happy Friday everyone! I hope you all have great weekends!