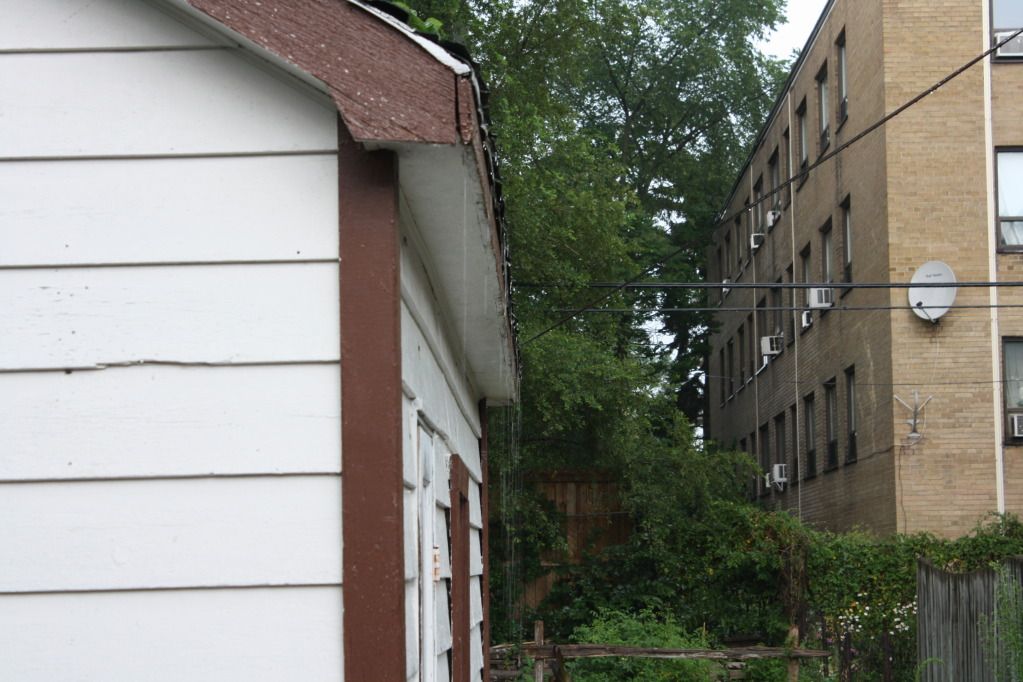 Last week, Project Attic of Awesome very nearly become completely derailed. We were facing the bitter realities of being homeowners and landlords. All because of a little rain.
Well. Anyone living in the Toronto areas knows it wasn't just a little rain. Last week, we were consistently downpoured upon for two? Three days? My garden adored it. Our foundation did not. Last Thursday, our tenants found a small puddle along one wall of their spare bedroom, then another in their master. We cursed a little bit, instructed them to set up the dehumidifier to dry everything out and started calling around.
We invited three waterproofers to come take a look at our house. I am so grateful we didn't stop at the first, or even the second.
The first quoted us $16,000. Uhg. So. Much. Money. But, not outrageous, considering what they do, digging down around your foundation, filling in cracks, adding membranes, fixing or installing weeping tile – it's a lot, requiring significant manpower, and a solid week's worth of work, at least.
The second, who came the same night, quoted a whopping $32,000, then called half an hour later and told us it would be an extra $1900 for our window well.
One way or another, I knew we wouldn't be getting our master bedroom retreat for a number of months if we had to drop that kind of cash just to keep ourselves and our tenants dry.
The Husband started doing calculations. With one week off work, plus the cost of materials, would it be worth it to do himself? I felt sick from the stress of it – part with $16,000 and allow our attic reno to rest indefinitely, or let my inexperienced Husband forge ahead? And what about our unpleasant neighbour? Our house runs right along his driveway. How would we ever get permission from him to do the digging?
And then, the third one arrived, walked in, super friendly, super easy going. The Husband took him down to see the leak and then they did the tour, wandering around the house a few times. When the Husband came back inside, there was no quote in his hands. No third huge number to add to the stiff knot of stress in my stomach.
This was his honest opinion: for a leak that happens once every two years, there are better places we could spend our money. It is the nature of basements, he said, to be damp. And, besides, since our basement had been dug out and underpinned, he couldn't guarantee that the waterproofing would be successful. He would not give us a quote, because there was no work for him to do there.
However, he gave us plenty of suggestions of things we can do to prevent it from happening again.
Fix the flashing around the house. It's old and, in places, particularly where the leak happened, in desperate need of repair.
Beef up the window well in the bedroom to provide better protection and waterproofing there.
Update our eaves and remove the downspout – apparently we missed one when the city told everyone to remove them last year.
Ah. Relief. All of these suggestions are things we can more or less do ourselves and were already on the potential plan for the summer. None of these things require a confrontation with a Greek man that is very particular about his neighbours and his property.
So, it looks like I'm still going to get my Attic of Awesome. But, I may also get a completely overhauled exterior. Which would, really, be extra awesome.
Happy Friday, friends! I hope you all have wonderful plans for the weekend!