Nope, no attic update. The Husband went golfing this weekend instead of working on the attic. We'll get back at it next week! I promise.

I think.

Everything in my garden has exploded over the past week. I swear, my squash and broccoli have each grown bigger, my little seedlings are starting to pop up, and a few of the plants we started inside and planted, not knowing if they would survive have decided to fight for life. They adored the rain last week and the sunshine of the weekend.
We have plenty of space in our garden. We have six beds and all the space along the edges of the garden. We can't even fill them all. But, believe it or not, I'm doing a little container gardening this year as well. Container gardening, for the uninitiated, is exactly how it sounds – growing a garden in containers. Lots of things grow well in containers: tomatoes, peppers, beans… a large enough container and you can grow anything.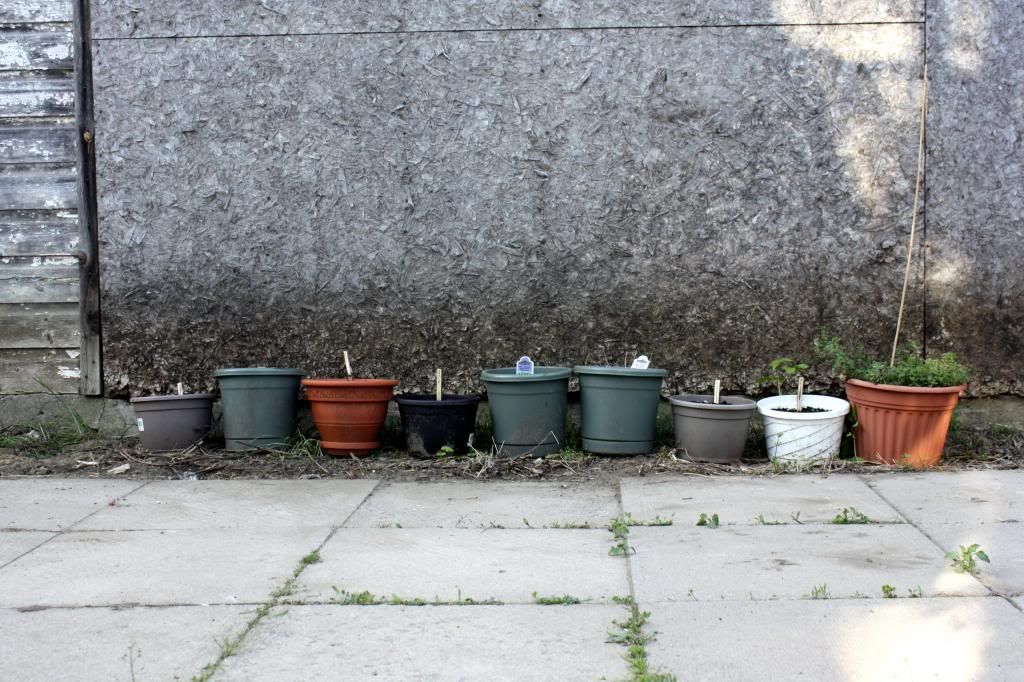 My containers contain my herb garden. Herbs grow well in containers. Many varieties, in fact, should not be planted in your garden. Mint, for example, spreads like crazy and is notoriously difficult to keep under control. I keep these close to the back door, the perfect place from which to snip herbs while cooking.
My oregano from last year came back thick and strong. I transplanted into a pot and it took right away. Now, I just need to figure out exactly what to make with it.
The rest, I planted from seed: rosemary, thyme, basil, sage, and parsley. Each one got a little marker, made with a twig and a pen.
I can't wait to see them sprout and grow into little plants.
Do you plant herbs? Grow your garden in containers? Tell me about it!