Last weekend was a big weekend. The first weekend of the real work on our attic conversion project.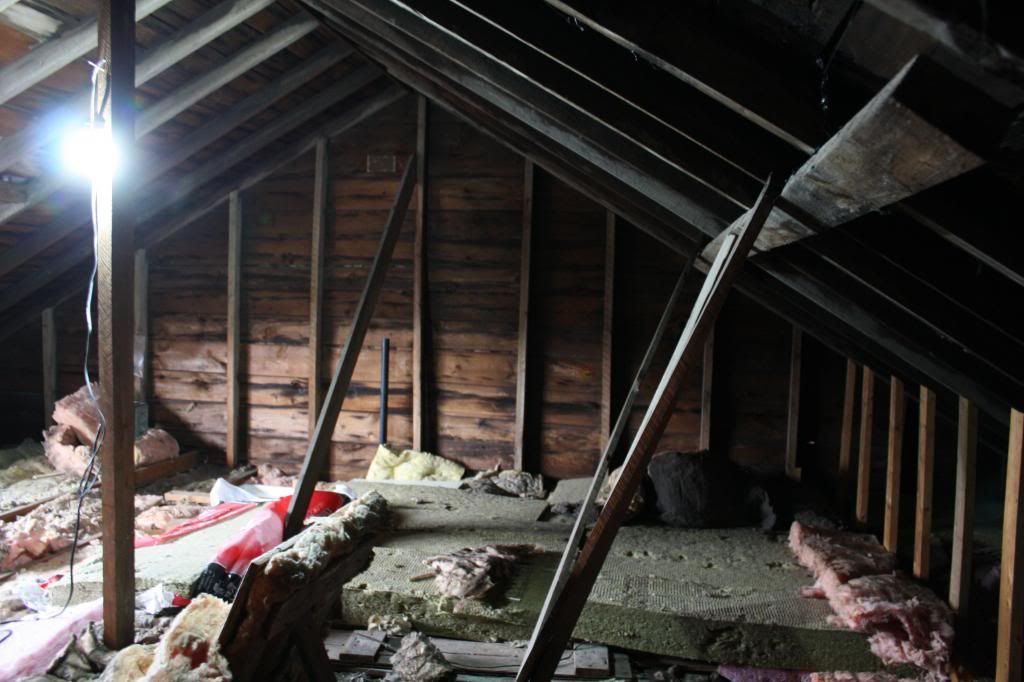 It was a great day. This is why:
At 8:30, I climbed into the driver's side of our little car and drove 1.5 hours to a neighbouring city and spent the whole day visiting with my best friend. She and her husband just announced to the world that a little bundle of joy will be joining their family in a few months, making me an aunt for a second time*, so I was excited to see her and spend time talking about all the things best friends talk about when they're facing huge life changes.
We had brunch. We went thrifting. We ate greasy mall food. We snuggled under an afghan and ate cherry blasters and dreamed and giggled and settled into each others' comfortable presence. It was the perfect day.
Oh, you thought this post would be about the attic?
It is!

While I was reconnecting with my oldest and best friend, Some of the most important bits were happening at home. The original crew (minus one) that helped us out two years ago when we were working hard to make our house liveable, came to visit. By the time I got home, they had fully reinforced and supported the roof joists so they could remove the posts that run down the centre of the space and the beam under the dormer. These ones: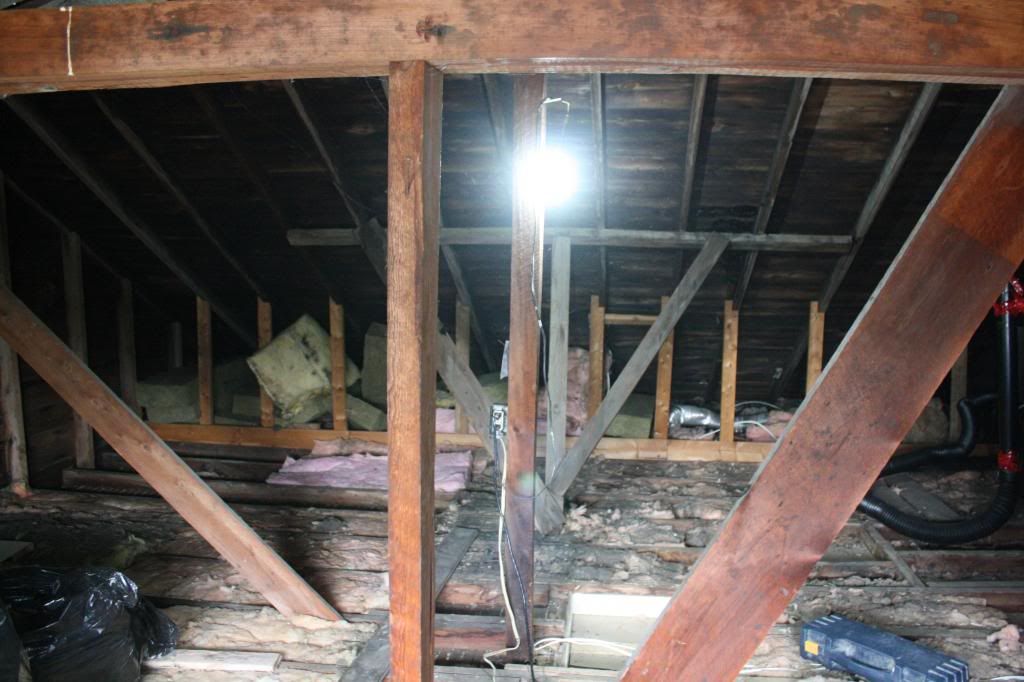 Now, it's way more open, way more spacious, and I can finally see it all coming together.
This weekend? The husband's dad is coming to visit again! This partially means another Saturday off for me. They may need a third set of hands, but my clumsy inexperience may very well just be in the way. So, while I putter around, getting groceries, baking muffins for breakfasts, working in the garden, they'll be working away at more framing. They'll be cutting out the hole in the attic joists for the stairs, and, hopefully, adding a beam in under the joists so we can remove the supporting wall.
We'll see how far we get!
* No, my best friend is not technically my sister, so I guess, if you want to get all biological, I'm not going to be an aunt for the second time. But, does one really need to share a genetic make-up in order to have a sister-like relationship? I love her like a sister, so it only makes sense that I'll love her little one like I love my nephew.