Our garage needs help.
Proof: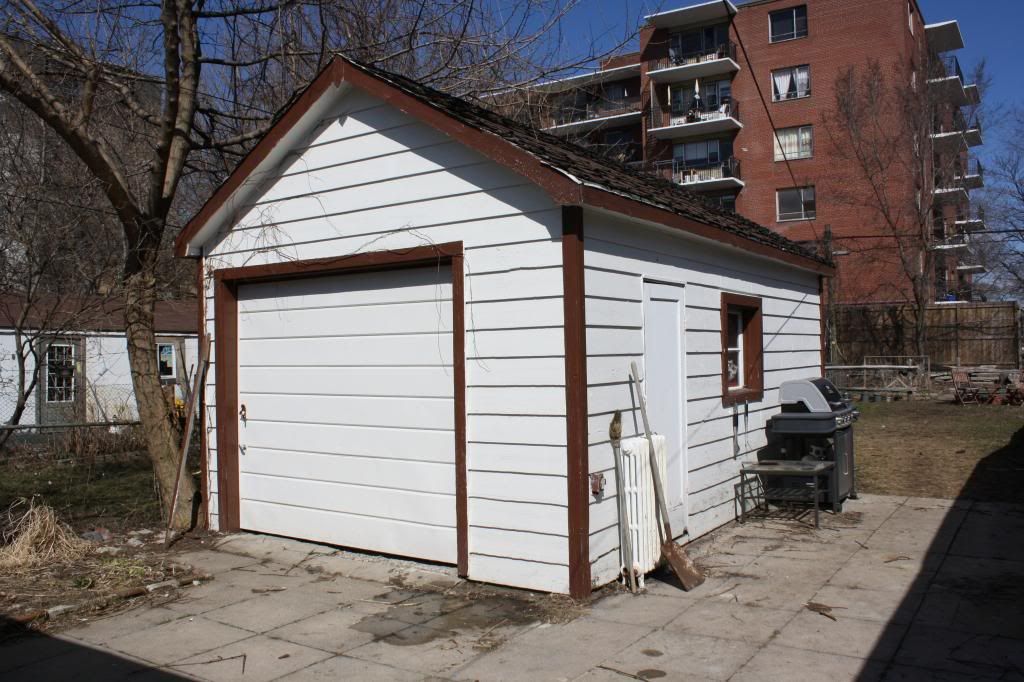 Technically, it's bones are pretty good. It's not leaning awkwardly or anything. But its roof is peeling right off, and I find it just an ugly building. It's too close to the house and we can't even use it as a garage anyway – we can't get a car down our teeny tiny driveway. On top of all that, the electrical went out in the garage last summer and we can't figure out why and aren't ready to call in an electrician to fix it. Sometimes I fantasize about ripping the whole thing down and rebuilding something better.
Maybe something like this:
On the other hand, the husband wants to do something like this with the garage:
How's that for adding square footage to our home?