A couple weeks ago, a giant box landed on my doorstep. Inside was a cellophane wrapped basket full of bright blue paper straw and soap. So much soap.
Nine bottles to be exact.
And not a-one the same.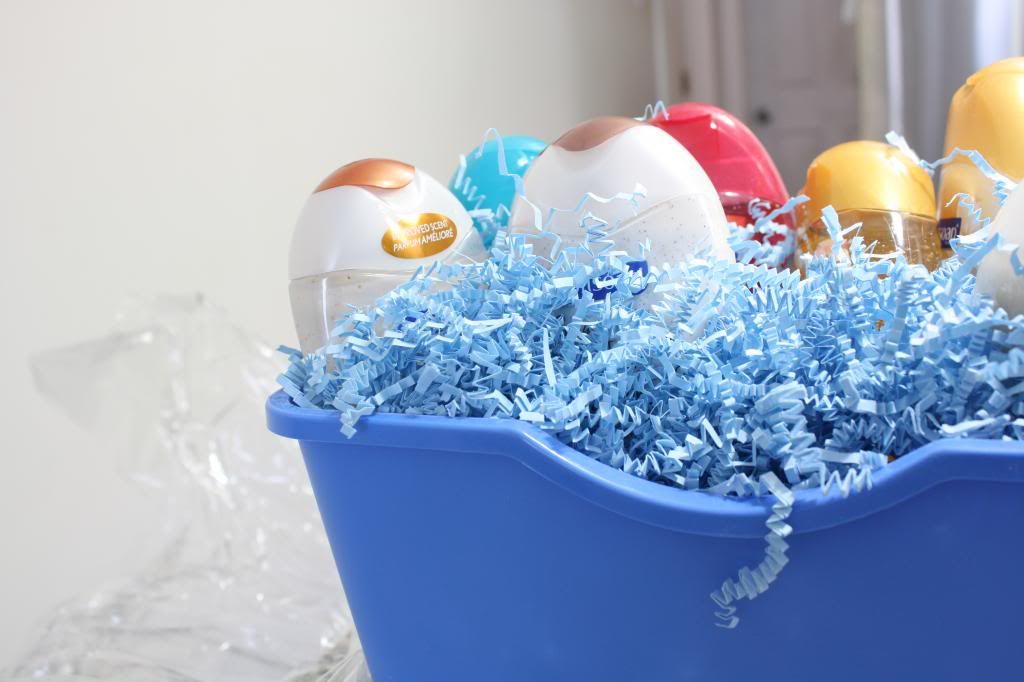 Ever since, I've been grabbing a different soap every shower, trying each one out. Softsoap has always been one of my favourite soaps. I have some pretty intense eczema on my legs, so I appreciate a soap that doesn't do its best to turn my skin into a dry, flaky Sahara. My grocery store only stocks maybe one or two fragrances, so, undoubtedly, I end up coming home with the Strawberry Scrub.
My favourite scent now? Black Orchid and Velvet Hibiscus. Holy crap, it's like showering in an exotic jungle of a shower. It's followed closely by Heavenly Vanilla, so indulgent, so delightful.
Softsoap has generously offered to give one of my readers a basket of their own! It comes with all of these intense fragrances: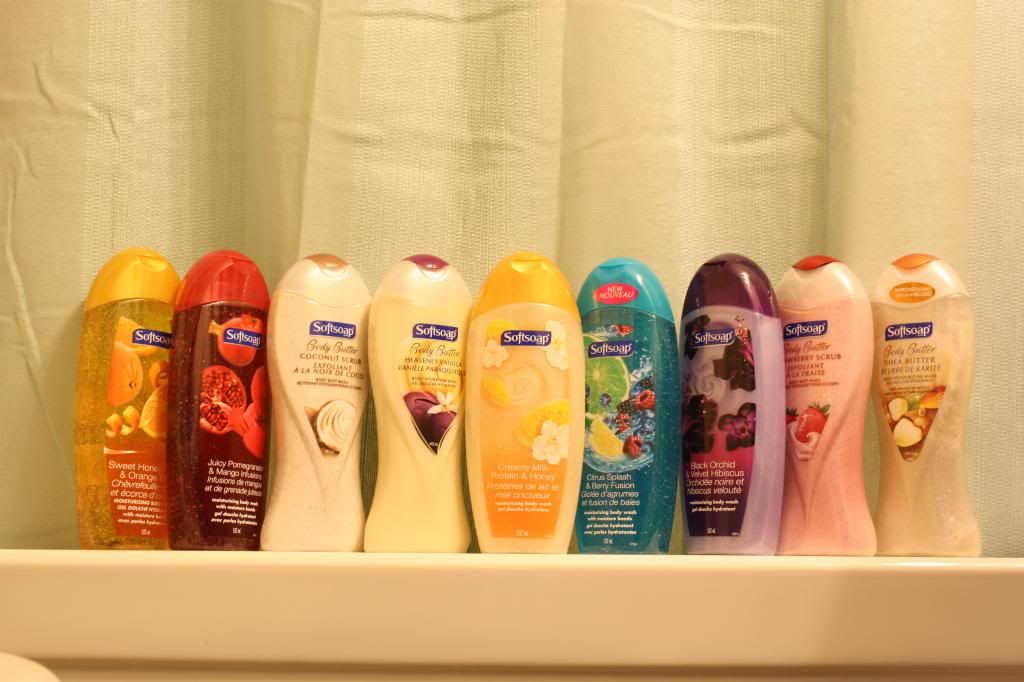 Want a basket?
Entering the Softsoap Skin is in™ giveaway couldn't be easier. Just leave a comment! Make sure you leave your email address so I can contact you should you be the lucky winner!
For an additional entry on top of that, share this giveaway on Twitter or Facebook! Leave a comment letting me know that you shared it.
There's just one condition: this giveaway is only open to Canadian residents.
The giveaway will run for 7 days – closing on April 9 at midnight! – so make sure you come back next week Wednesday to find out who won!
In the meantime, if you can't wait, snag the coupon found here and pick up a bottle for yourself. (There's also a whack of other coupons at that site, so definitely check it out!)
Disclosure: This is a paid post through my involvement with SheBlogs Media. I was given the soap for review purposes; however, all opinions are exclusively my own.