For now, we've given up on the idea of finding ourselves a new, larger home in the Toronto real estate market and moving in order to improve our space issues. We've also given up on the idea of a huge renovation that would have given us three new bedrooms and a bathroom. In other words, we haven't yet addressed the fact that we have no space to grow in this tiny, one bedroom bungalow.
Some day, we're going to want to grow our family. We have to figure something out.
Many months ago, before the idea of a full-size top-up ever came about, we were considering a smaller scale renovation, a high-end attic conversion including a master bathroom and walk-in closet. Our attic is decent for it, with a high enough ceiling and dormers already in place.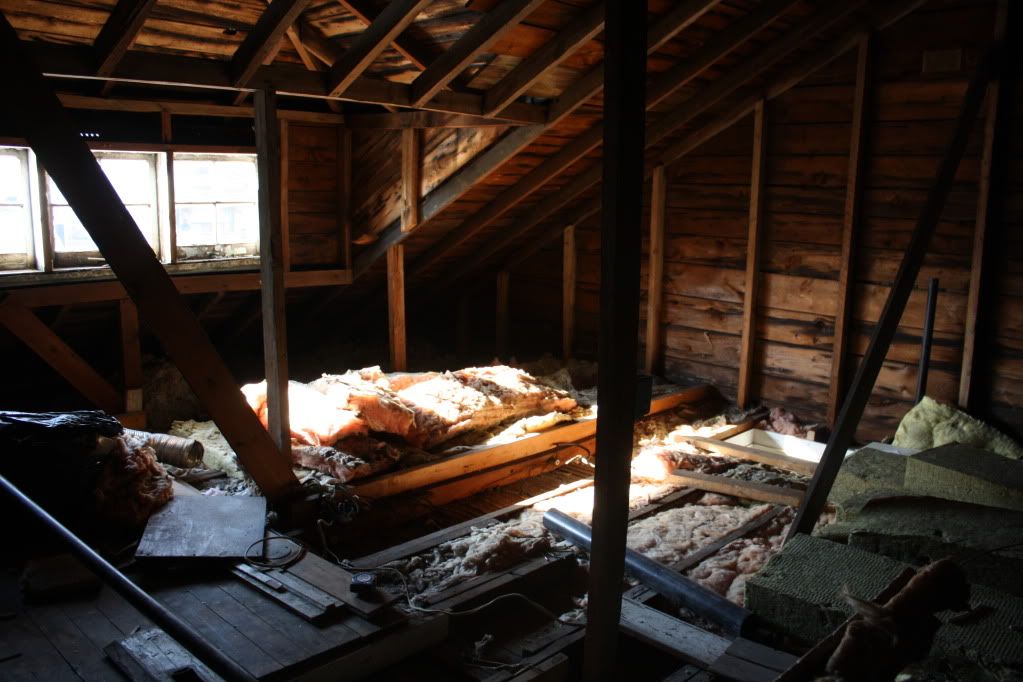 Since we originally considered this option, we've moved through a whole bunch of other ideas and plans. When everything relating to our 'raise-the-roof' project fell through, the husband brought the attic up again with a kind of sad little laugh. After all, if we had tackled the project when we had originally come up with the idea over a year ago, we would be happily settled into our master suite by now.
I try not to think about that too much.
Right now, we're in the drawings phase. The husband has been slogging through the details getting it ready for permit. It's a simpler design than it's original conception. Just a bedroom, a set of stairs rising up into an empty space with storage and closets along the low walls. No bathroom. No walk-in closet.
It will, I hope, be gorgeous none-the-less. I envision bright white walls and lots of soft fabrics and rugs making it a warm, inviting space to spend time in. Soft blues and yellows. Strong, natural woods.
In an effort to get excited about something that still seems to be so far off, something that still seems to be in the conception stage, not yet part of reality, I made a moodboard!
This plan gives us one more room and a few more years in this house. Whenever I describe our decision, I describe it like this: we've decided to decide in a couple years. We putting off the big changes, but we know, that one day, they'll have to come. Some day, not too far in the future, we'll be looking around this little house as the walls close in for a second time.
We'll figure out what we're going to do when that time comes.