Our bedside tables are good enough. They are Ikea, which means cheap pine and a faux dark finish that's starting to wear away along the edges but they're good enough. They hold our alarm clock and our lamps. Usually, mine is stacked with books and covered with receipts and change from the depths of the Husbands pockets. See that notebook there? The kitty likes to chew on it in the middle of the night and run high-level experiments with gravity and my glasses.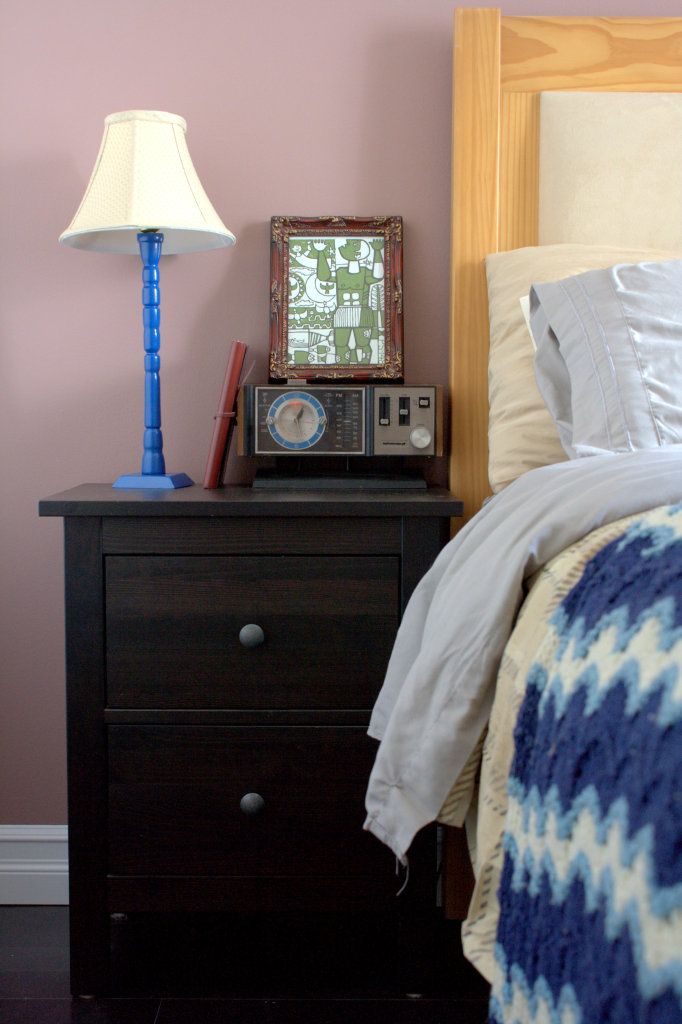 Even though what we have is technically good enough, and even though I'm not maniacally planning a make-over for our bedroom any time soon, I still think about how I could change this up every so often.
For example, if we had the space, I would love to replace both of them with full-on dressers, with useful drawers to store all manner of things like miscellaneous junk and fresh sheets. Just imagine the mess I could spread out on my bedside table if I had that much surface area!
Or, suitcases. I always think this is a delightfully whimsical option and, when I walked past a pile of old suitcases that one of our neighbours was throwing out last week, I thought about bringing a couple home with me. They look like fun! But really? They don't seem like particularly practical storage. How are you supposed to get in them easily without dismantling your pile and dislodging whatever you've placed on top to compliment its whim?
I always admire people who can use an actual little table for their bedside table. No little cupboards to sweep everything into when things get too chaotic. No hideaways for the little things you don't necessarily want to show off to the world. So clean, so neat, so pretty, all the time. I love them, but nope – not for me.
What do you have beside your bed?