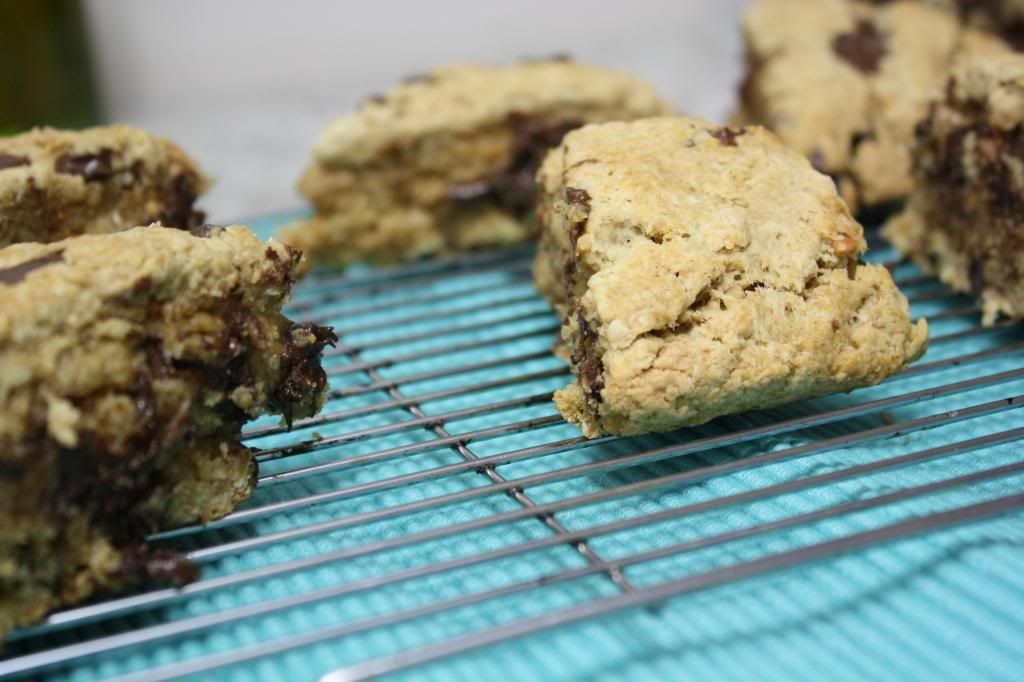 When we first bought our house, I thought our radiant heat was fabulous. I was always toasty warm in the house and, if I wasn't, it wasn't hard to snuggle up against one of those bad boys and quickly become toasty warm. We've played with the system a bit over the year and a half that we've lived here. We took one out completely, a ginormous, ugly, baseboard radiator that, at the time, we thought was just overkill. And, we moved one, hiding it away underneath the mudroom landing to make room for our pantry cupboards. Despite that, our radiator system is mostly a mystery to us.
Case in point: over the past few weeks, as the temperatures have been dropping like crazy, our bedroom radiator just kept pumping out the heat while the rest of the house seemed, mysteriously cold. We thought it had everything to do with the fact that we kept that room closed at night, so the heat never had a chance to go out into the rest of the house; it is the biggest radiator after all. But then, last night, we discovered that that wasn't the only issue.
The remaining three radiators were stone cold.
No wonder the bedroom radiator was so piping hot all the time! It alone was keeping our house at a steady 71 degrees Fahrenheit, a 71 degrees that felt cold because the heat source was so far away. No wonder we were boiling in our bed. The Husband grabbed a screw driver and a towel and twisted open the bleeding valve on our living room radiator. Nothing. No water. No hiss that we usually expect. The whole radiator was empty. Completely, utterly empty.
We stared in confusion at the guts of our house. Everything seemed fine. There were no valves closed, no pipes shut. I followed the copper lines of our water, hoping against hope that something would just pop out at me. I shivered.
We resigned ourselves pretty quickly to the fact that we know nothing about radiator systems and everything the Internet was saying seemed so simple and completely non-applicable. Fill the lines? How? It's supposed to be self-regulating! In a last ditch effort, I snuggled under a blanket on the couch and twisted open the bleeding valve on the radiator close to me. I felt the pipe. Still cold. And then, I walked away. I walked away and heated up the house using the only other method I know how.
Baking.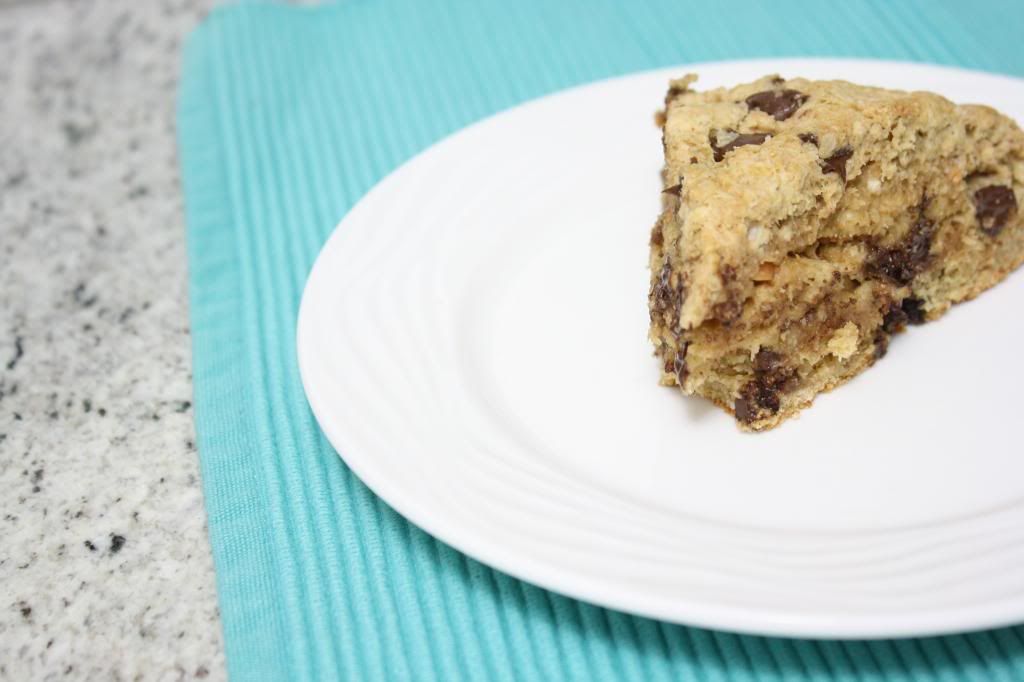 By the time I had mixed up the dry ingredients for these scones, the heat had begun to inch up the pipe and I breathed a deep sigh of relief. Our system wasn't broken. We wouldn't be calling a plumber, or HVAC person, or whoever it is who services radiator systems. We would be finding some blissful warmth before bedtime after all.
By the time I had whisked together the milk and egg yolk, the husband had bled the dining room radiator and started on the bathroom radiator.
Once I had the scones shaped on a cookie sheet, the radiator in the bedroom had finally calmed down, taking a break from being the only radiator in the apartment that was working.
And, when I pulled them out of the oven, I was blissfully warm, content.
The radiators had been so empty, we couldn't even hear the hiss of air as it left the bleeding valve. Where did that water go? We have no idea. We've seen no leaks. We bled the system after we finished our work on it last summer. The water just mysteriously disappeared.
Chocolate Chip Peanut Butter Scones
From Brown Eyed Baker
These are delicious. They're a little more moist than your average scone, I think, because of the mix of peanut butter and oats. And they're delightfully chocolatey, but they still make a delicious breakfast with a nice tall cup of milk. Or, a bedtime snack with a mug of hot chocolate, or tea, or, if you're like me, that fake apple cider stuff that comes in little packets of powder. (Seriously. I'm addicted.)
I didn't change Michelle's recipe much (which she adapted from this book), so I'm going to send you over there to get it. I did, however, use milk instead of buttermilk, regular quick oats instead of traditional rolled oats (which probably accounts for some of the extra moisture I ended up with) and I skipped the egg wash and sugar dusting at the end, purely because I forgot to do it before I popped it in the oven.
Also, I learned last night that wax paper is really not a good substitute for parchment paper. It smokes and makes your house smell like burning candles in a bad way. If you don't have parchment paper, just skip the paper all together. I ended up baking mine on an ungreased baking sheet and it worked just fine.
I slept like a baby last night and didn't once wake up sweating because the radiator was too hot. And then, I ate one of these for breakfast. They're not the prettiest things in the world, but trust me on this: so tasty!