Last night, we put down an offer on a house.
The idea of buying a new house is pretty fresh. It was just last week that we finally let go of the idea of a major, second floor renovation and, in the same breath, acknowledged that our cute little bungalow was not going to be sustainable for very much longer. In a way, it seemed almost serendipitous that an old, two storey, semi-detached house with plenty of work to be done would come on the market well within a price range that would allow us to keep our bungalow, increase our rental income, and, in the future, provide the perfect space to grow into.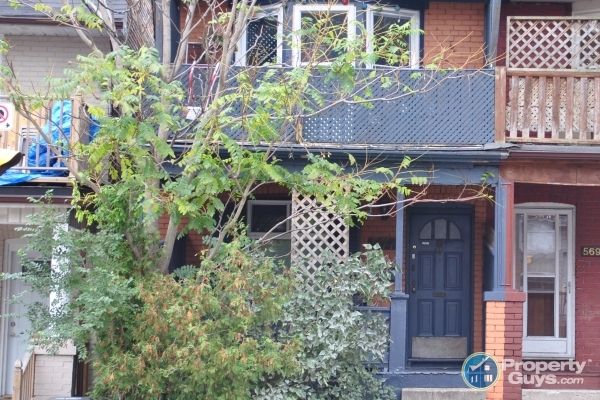 The house is split into two, a main floor/basement unit, and an upstairs second floor unit. Its layout, though, would, truly, make it a simple matter to convert it back to a single family home, a home full of plenty of room for the Husband and I, our puppies, and whatever little tots we add to our numbers at some point in the next five years.
There were lots of things that didn't work about the house too. It has no parking. The backyard is cute, but tiny and full shade, which meant any hopes of planting another garden were dashed. The basement is low, which is unfortunate since the only bathroom for the main floor unit is down there. And, of course, everything is rough, rough, rough. There's tens of thousands of dollars of work that needs to be done. We toured the place on Friday. As we sat in our car afterwards, absorbing all the potential we had seen, I dug in my heels, forced our conversation down a cautious road. By the time we went to bed on Friday, we had agreed: there were too many uncertainties, too many compromises.
But that price!
The house was listed at $299,000. I'm aware that not all of my readers will fully understand how low that is. To put it in perspective, there are maybe a dozen houses listed at $299,000 and under in Toronto. Most of them are tiny 400 square foot fixer-upper bungalows on tiny lots that make them unattractive to builders. The remaining are run-down houses on incredibly busy streets. We knew the house wouldn't go for $299,000. We knew it was a strategy to start a bidding war. But, as we kept thinking about it, as the problems seemed to disappear, as the numbers crunched beautifully, the idea of letting the house go without sending even a feeble offer at it seemed, well… wrong.
But, here's the catch. The unfortunate, sad problem with the housing market and bidding wars. In order for it to feel like a good idea to put in an offer, I needed to get excited about the house. I needed to want it. I don't have a business mind that can focus purely on the transaction. In order to be ok with promising someone I would spend that amount of money, in order to agree to send my life into chaos, I needed to get emotionally attached to the house.
I'm sure you can see where this is going. By Sunday afternoon, I found myself sinking into emotional attachment to a house that was not mine. I made plans for the new kitchen layout. I figured out all the walls we would knock down. I dreamed of the closets we would put in and the rugs we would buy for those floors.
Yesterday was torture, waiting for the news that wasn't going to come until well into the night. In early afternoon, when we submitted our offer, there were 4 other offers. I began bracing myself for disappointment. By 7, I heard news of 14. By 7:10, the last few had trickled in and the number was 17. At that point, I already knew our offer wasn't going to cut it, but I was still holding out some hope that the housing market would surprise me.
I wish I could throw a twist at you right now and say the housing market did surprise me. I wish this could be an excited, happy announcement that we are now homeowners times 2.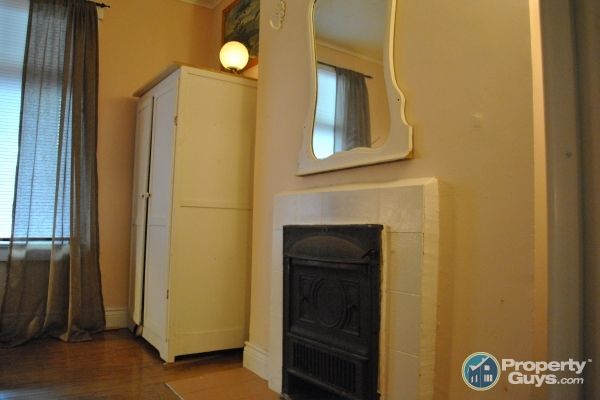 But I can't.
I'm ok with it this morning. Content. Ready to move on. What we're moving on to (renovations? further house hunting?), I don't know.
(All photos were pulled from an old listing for this house on Property Guys. Apparently, the seller tried, unsuccessfully, to get rid of the house approximately a year and a half ago. He didn't change anything since then.)