On the weekend, my wonderful parents-in-law came to the Big City to visit, take the Husband out for his birthday, and do some sofa shopping. My mum-in-law is right in the middle of a huge decorating whirl-wind that she's been talking about ever since I've known them. And now, she's excited to finally start. We gladly offered to tag along with them and help them navigate around the city as they explored their sofa options. Of course, the excursion also meant I could get a little snap happy with my cell phone camera and bring to you a round-up of sorts of places at which you can buy your next couch.
Stop One: Urban Barn

Believe it or not, of all the furniture stores that came after this stop, I think it may have been my favourite. They carry a wide variety of couches, plenty of sizes for all sorts of homes and styles. Their staff were by far the most available and the most willing to chat about fabrics. Granted, this may have a lot to do with the fact that we chose a location that was not exactly central and was, therefore, rather quiet.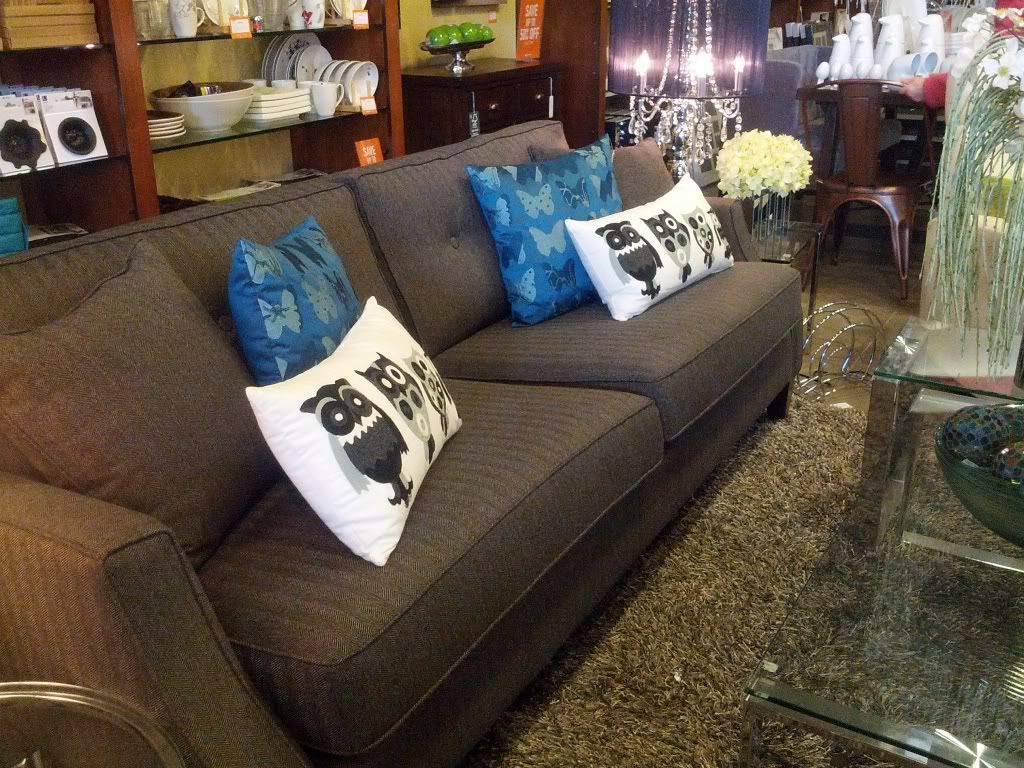 Stop Two: West Elm

West Elm is one of my favourite stores for accessories that I will drool over and probably never purchase, but it's not my favourite store for couches. It has a decent number and of a wide variety, but there's just something about them that doesn't quite fit with my style.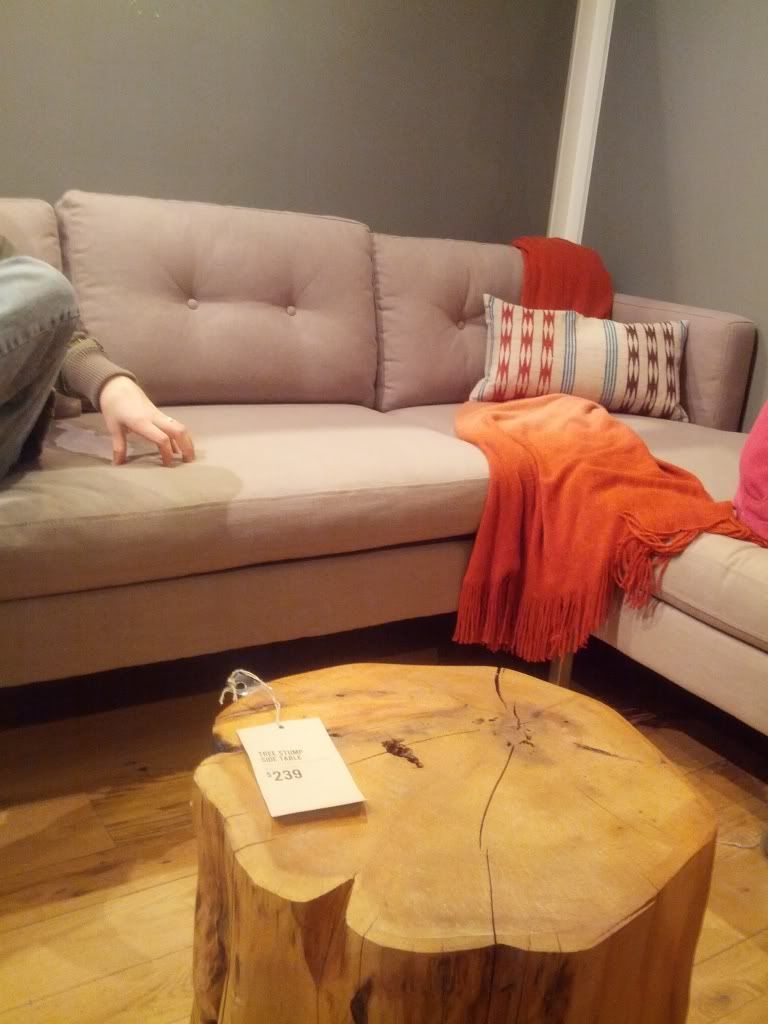 These bowls however? I want the whole set. I don't care that Valentine's Day is one unimportant day of the year. I will use them all year round.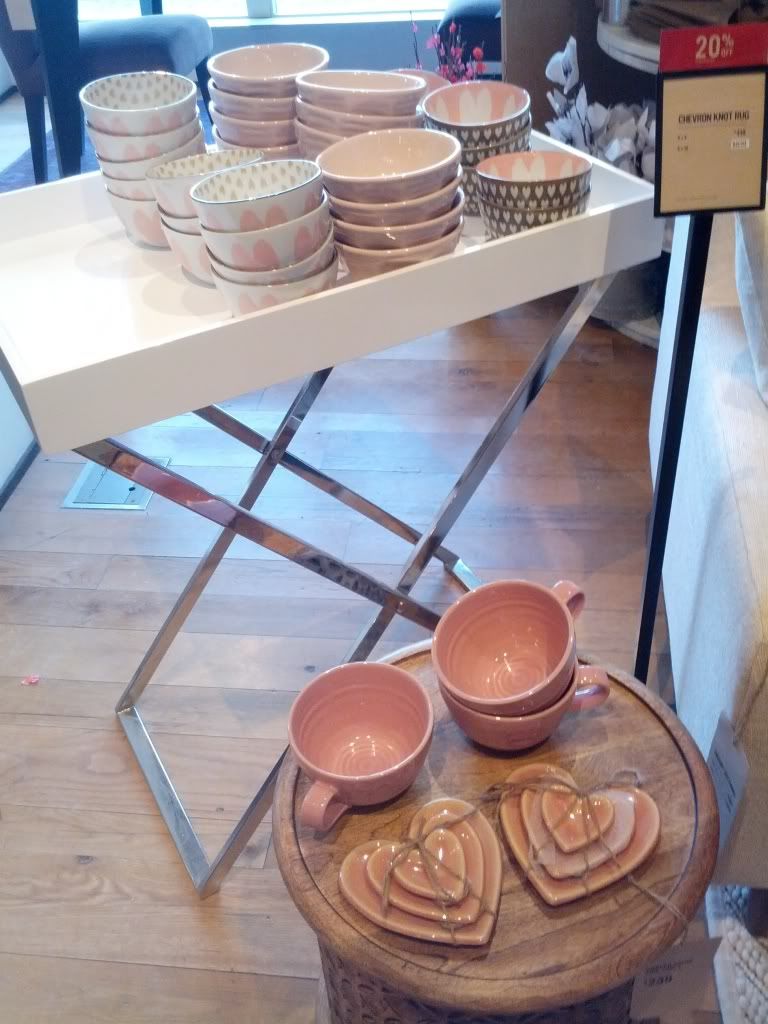 Stop Three: EQ3

Dear EQ3: why are you so bleeping hard to find?
Dear fellow sofa shoppers: EQ3 is not properly signed. Their address is 51 Hanna street, but their entrance is most certainly not on Hanna. EQ3 is lucky that it wasn't particularly cold on Saturday or we would have given up and headed on to CB2. In the end, wandering around in confusion, shaking my head at my phone for the extra 15 minutes was worth it because EQ3 is fun! And cute. Except for the rocking chair that feels like it's going to tip straight back and dump you on the floor.
I liked this couch there: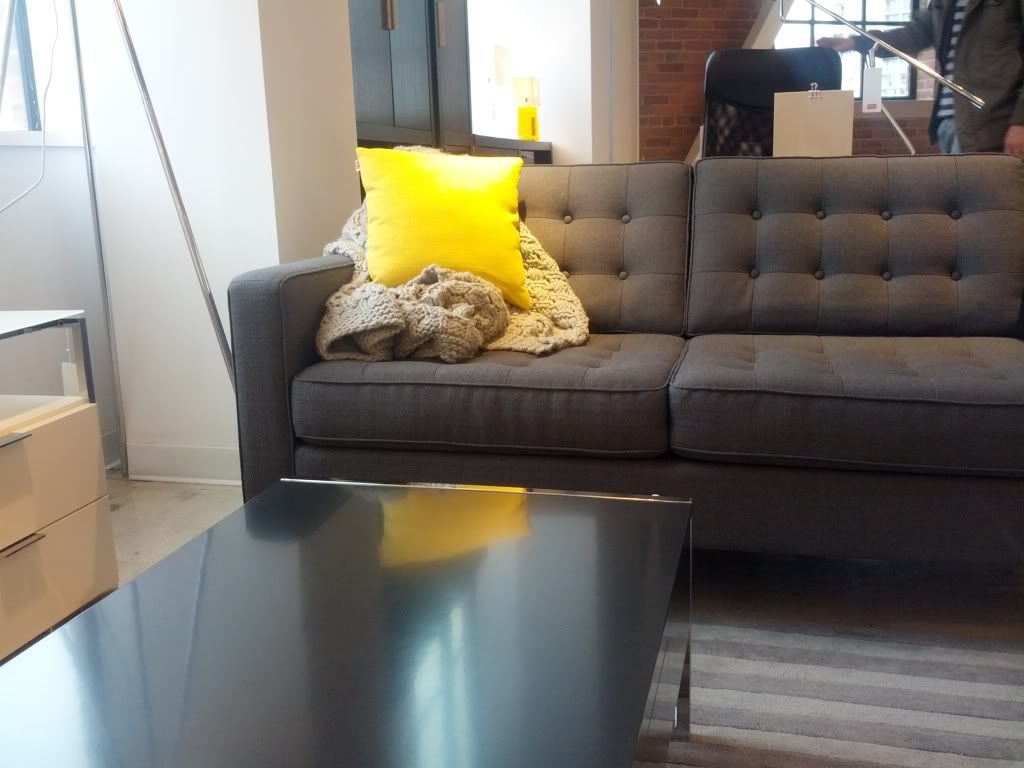 Stop Four: CB2

I was surprised that CB2 wasn't much help for us. They had this couch, which I was immediately drawn to and essentially fell in love because it's way more turquoise than it appear in my terrible cellphone photo but will never buy because it's $1300: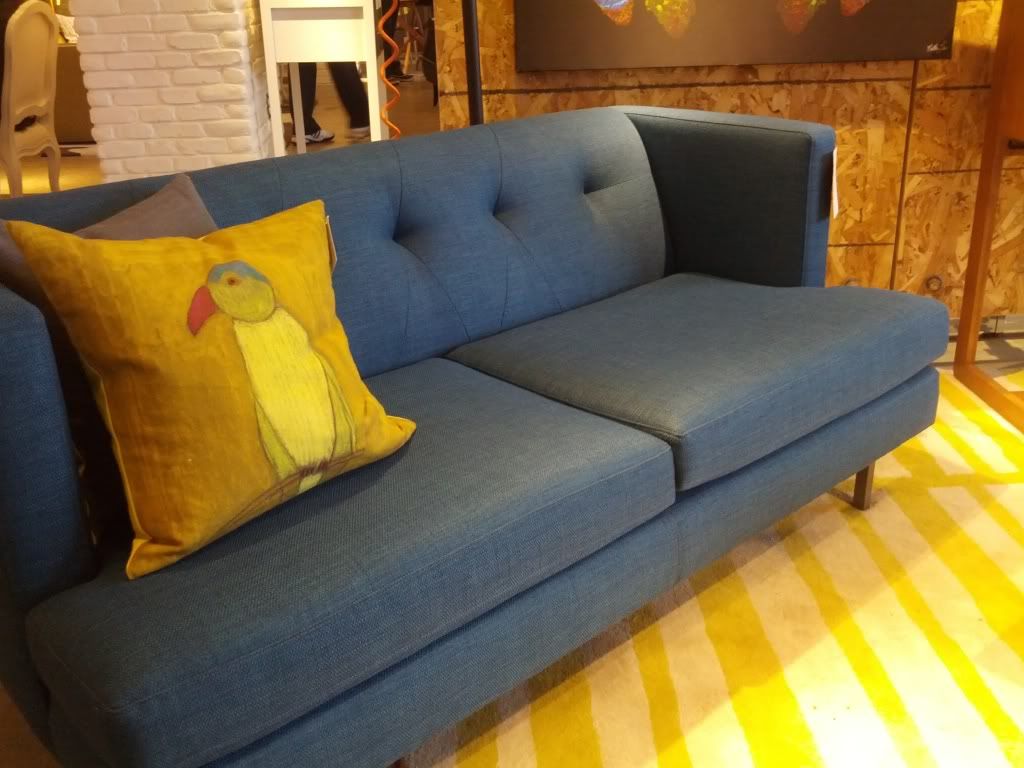 But other than that, they didn't have much that really fit with my mom-in-law's small space and modern aesthetic. We didn't spend terribly long in the store. It's two floors, but surprisingly quick to wander through.
Also, we were hungry by this point, and we still had one store to visit.

Stop Five: Structube

Once again, I didn't see a lot that I would love to take home. This store was a little cramped and difficult to navigate through. They had a few good options, but nothing really new or unique.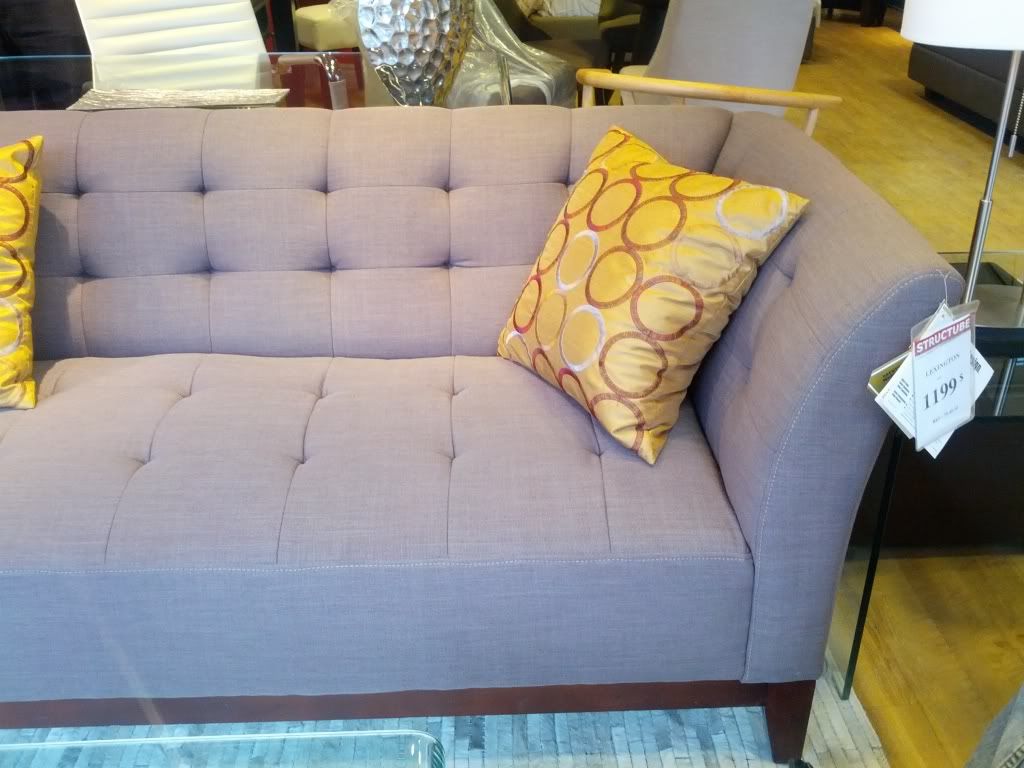 Stop Six: Lunch

We stopped at the first pub we found. I don't even know what it's name was. We were starving and exhausted. My final recommendation? Don't try to visit 5 furniture stores in a row. Couches start to blend together and everything looks the same.
The trip was useful for my mother-in-law though. She left with a solidified view of what type of couch she's looking for, where she's going to buy it, and how much she's going to have to spend on it. It was fun wandering among the couches and discussing accessories and different options with her. I see another trip in our near future, once the new couch has been chosen and it's time to pick all the pretty to go with it.
Obviously, the majority of the places we visited were Downtown, on the west side. There are way more furniture places in the city, and we had originally planned on visiting a few more in the more northern areas of Toronto, but by the time we were finished lunch, no one had any desire to get back to it. I guess that's what we get for choosing to walk from one store to the next.
Were there any we missed? Where did you get your last couch?