Approximately four times a year, I think about opening an Etsy shop.
Last year, I was going to go full bore crocheting these little chair booties.
I thought this would be a great idea, especially since this post is the most popular post on my blog. Last year, it even beat out this post that so many people find by searching for 'brick', simply because I snagged (and properly sourced!) a photo of a brick wall from some random site on the Internet.
Obviously, that idea died.
But then, I made two baby blankets on two separate occasions for two people last year, and I thought to myself, I should start an Etsy shop of baby blankets!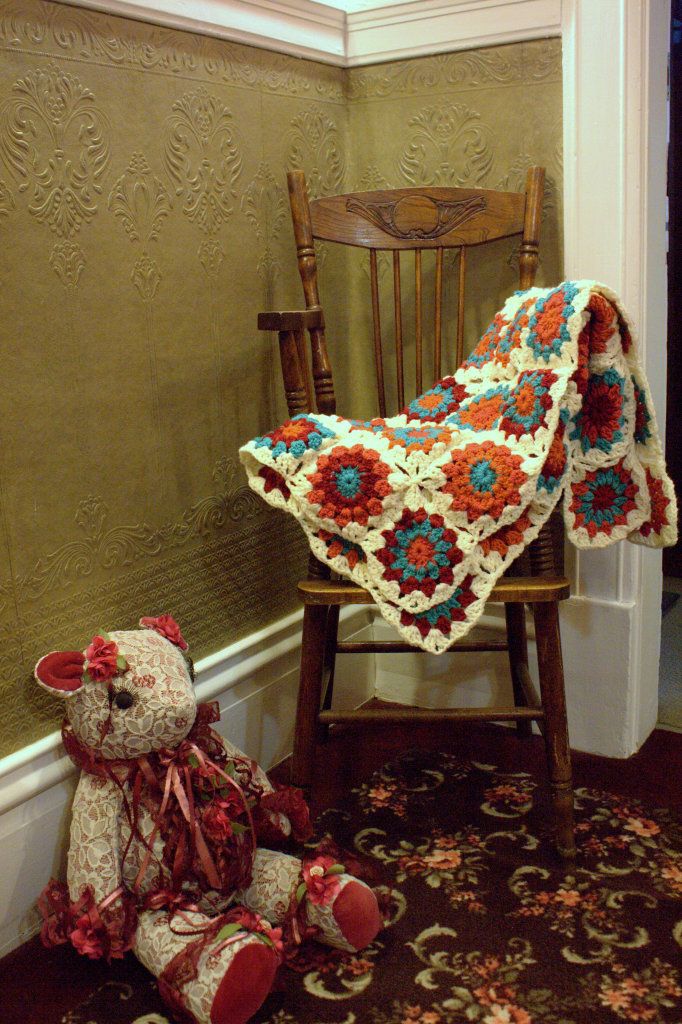 And then I finally worked the last end into the baby blanket I made for my sister and my tired, achy fingers brought me back to reality.
Now, let's go back even farther. I used to make pretty earrings.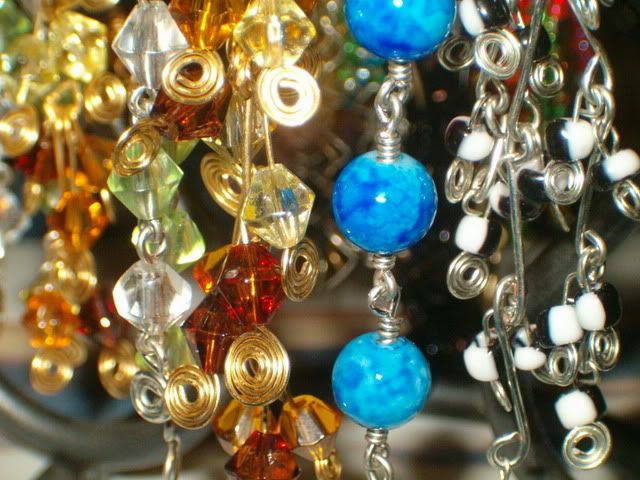 This is an ancient photo dating way back to 2007. I still have the blue ones. The brown and green earrings disappeared somewhere and the black and white ones were left in a hotel room, and I still miss them.
It seems like every few months or so, I'm thinking about something I can make to sell. And, every few months or so, I don't do it.
On the weekend, I stitched together two pillow covers to cover a couple down-filled pillows that I picked up for cheap in the Home Sense clearance section. It was easy. And fun. Probably the most fun, simple sewing I've ever done. Of course, my brain starts ticking. I start exploring Etsy, looking at prices, comparing expenses, punching numbers into my cellphone's calculator. Of all the random Etsy-shop thoughts I've had, perhaps sewing pillow covers in the most realistic, the most plausible.
Still, I'm unlikely to do it. Seriously. When do I have time to sew pillow covers for someone else's living room?
Anyone else like me out there? Constantly eyeing Etsy sellers with just a tinge of jealousy and wishing you could join their numbers?