If you pay attention to the house blogging world at all, you probably already know about Apartment Therapy's January Cure. It's a great idea, spending a month to whip one's house into shape. I have no doubt that it will work for those of you who are playing along.
I am not doing the January Cure.
See, I woke up January 1st with the organizing itch. Perhaps it's a new year thing, but I think it's more likely the fault of our new couch. It was the final straw, the last piece of furniture that pushed the house over the line from comfortably full and manageable to holy-crap-I-just-realized-I-can-hardly-turn-around-in-here. Suddenly, the techniques I had been using to keep myself sane in our tiny little house didn't work anymore. I needed to do something about it. And I needed to do something about it right now. No slow, sitting back and gaining a new perspective on my space for me. That can come in February.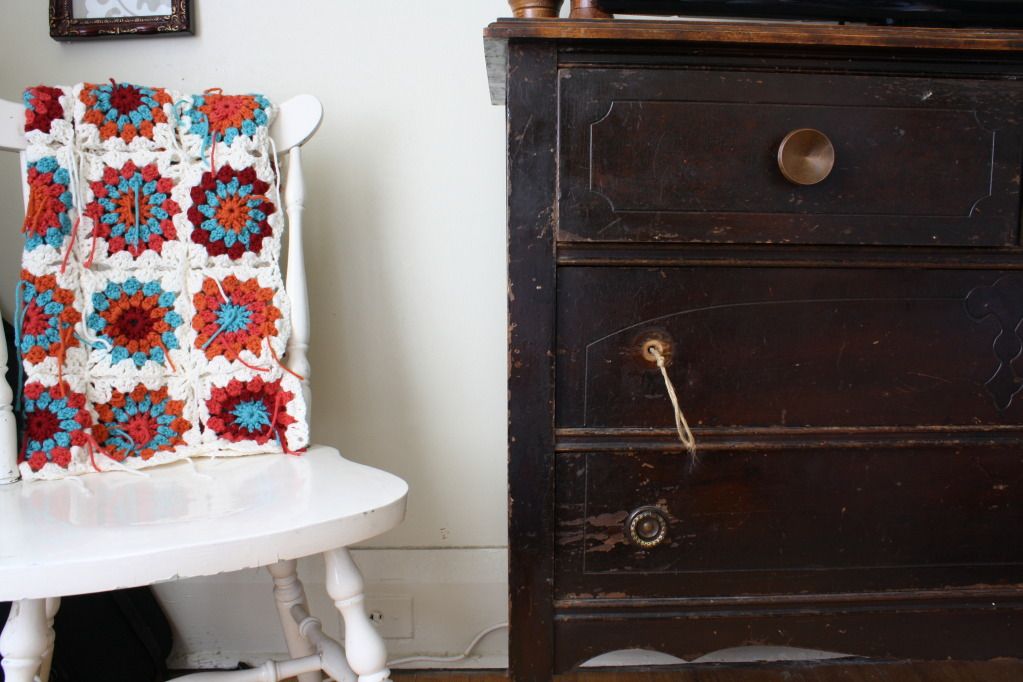 I was fan of dressers. Drawers and cupboards. Overstuffed bookcases in out of the way corners. Places to hide things, to toss things and forget about them until they're actually needed. Believe it or not, this technique has worked for me. I call myself a 'Finder' – I have a knack for putting my hands on things, a memory maybe, for where they go, and a problem solving process that helps me run through all the places things get tucked in order to find things.
(The Husband is not a Finder. He's something more along the lines of a 'Misplacer'.)
We own five dressers, not counting our two bedside tables, which are, essentially, little dressers. At the beginning of the weekend, I set out to eliminate two of those dressers. And I succeeded. Not only that, but I got rid of a crappy bookcase whose shelves were too small and kept falling off their pins. I almost emptied our mudroom shelves. I cleared out the shelves above the fridge and refilled them with more appropriate kitchen-like stuff. Organizing one area tends to spill over to the next, doesn't it?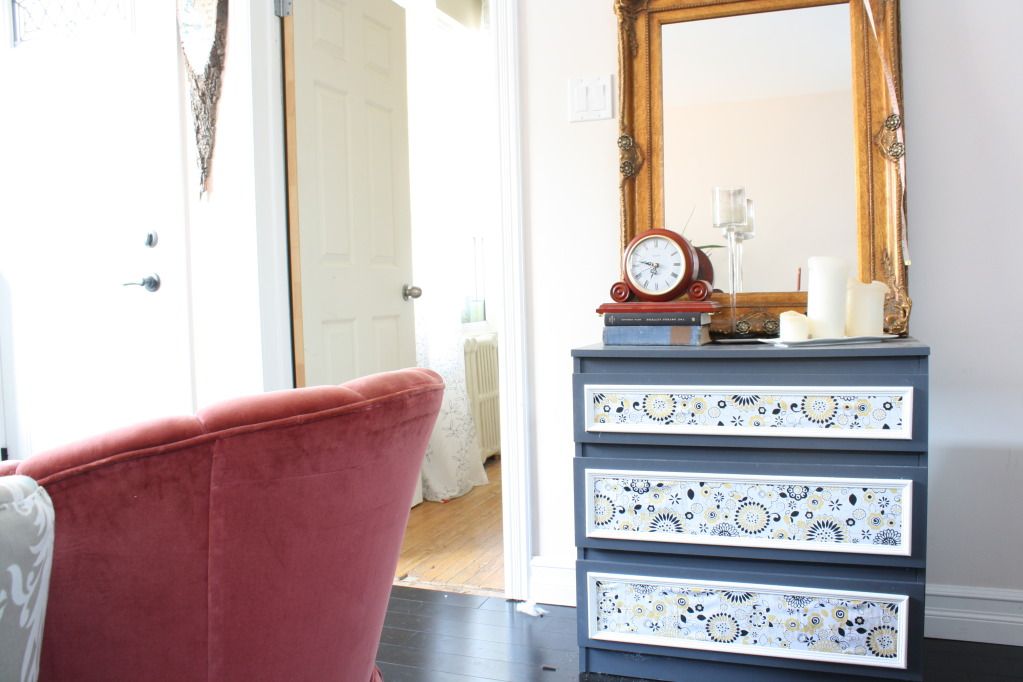 All the while, the Husband worked away on some other things. Later, when he surveyed my work as he was getting ready for bed, the question bounced between us – Where did everything go?
And the other, unspoken question? Can we keep it like this?
Now, I'm on the hunt for new organizing techniques. If I can't hide the clutter, what do I do instead? Or, are there ways to hide the clutter without shoving it away in a space-claiming piece of furniture? I'm not doing the January cure, per-say, but January will be about getting my house in an organized order.
Next stop: kitchen.