I've been meaning to make boterkoek for years, perhaps ever since I moved out of the house and found myself with a kitchen of my own. In general, Dutch food is boring. My ancestors are known for stamppot, a mix of mashed potatoes, carrots and onions, drizzled with bacon fat and served with bits of sausage. Around this time of year, the Dutch are deep frying up batch after batch of olie bolen, literally translated oil balls – kind of flavourless, raisin filled, deep fried balls of oil, rolled in icing sugar specifically so you can end up with a dusting of white down your shirt when you eat them. The Dutch are also known for Nasi Goreng, but they stole that from the Indonesians, so it definitely doesn't count.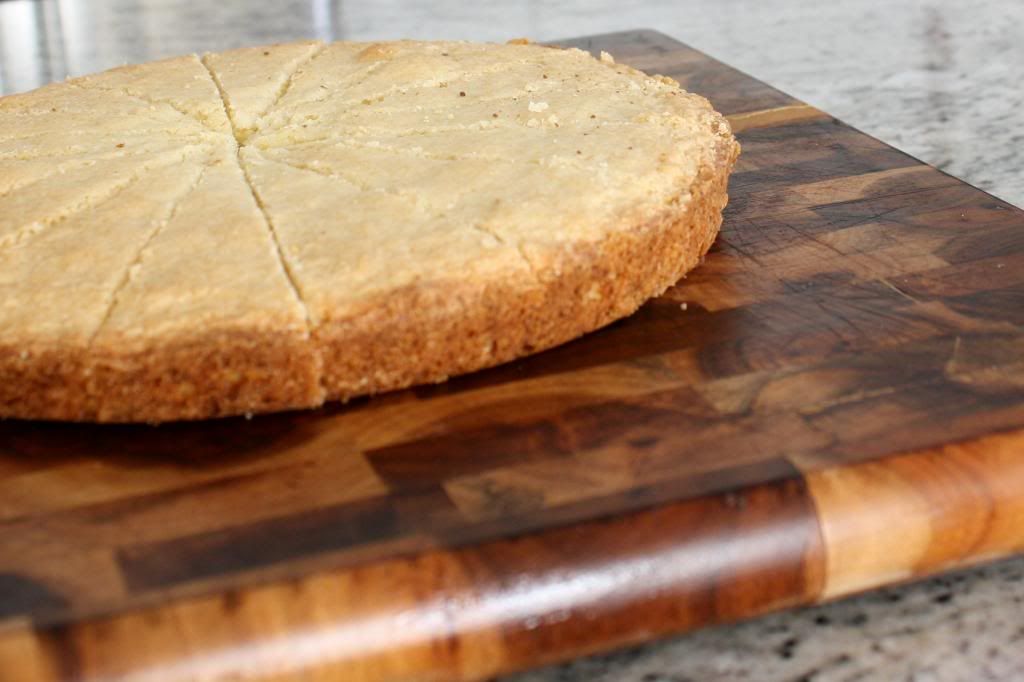 However, they can almost be forgiven for stamppot and their over use of old bacon fat. Boterkoek nearly redeems them. Boterkoek is delicious. Moist. Almondy. Cakey. Dense, even, hmm… chewy. Delicious. Despite it's name – butter cake – it's actually pretty light, not rich at all – though dense – perfect for coffee time or a mid afternoon snack.
So, finally, I made boterkoek for our New Years Eve celebration, a small gathering of friends in our tiny living room. It turned out perfectly, not quite like my mother's, but equally as good. I made two pans and the first disappeared during the festivities.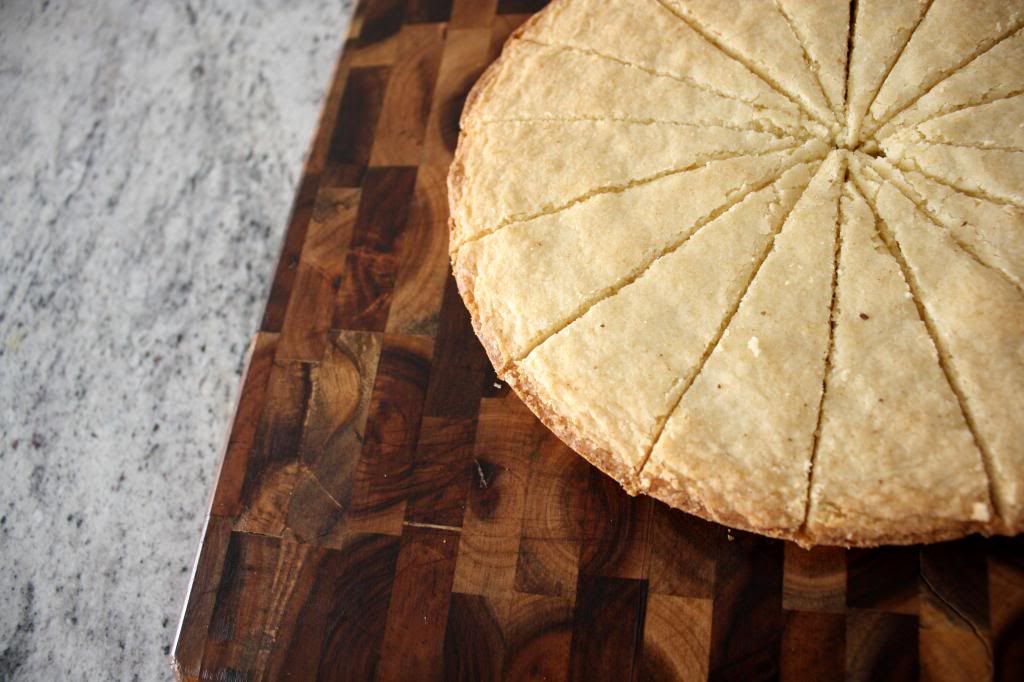 This recipe hasn't been passed down to me by my mother or anything. She has one, which I should likely get, but I turned to my sister and the Internet for this one. And it was delicious, and authentic, not to mention well-tested by my sister who has already been making her own boterkoeks for years. Definitely try this out.
Boterkoek – Almond Butter Cake
(Cooks.com)

1 cup butter
2 cups sugar
3 eggs
2 tsp almond extract
1/2 tsp salt
2 and 1/2 cups flour
2 tsp baking powder
Preheat the oven to 350.
Cream together the butter and the sugar until as smooth as you can get it.
Mix in the eggs and the almond extract. Then, add the salt, flour, and baking powder. The dough will be stiff, but still workable.
Separate it into two and spread it smooth into greased 9 inch round cake pans.
Bake for 25-30 minutes until the top is beautifully golden brown. Serve fresh out of the oven or cool completely. Usually, I'm the type that loves every baked good straight out of the oven, but this one? It might be better once it's completely cooled.
Enjoy!