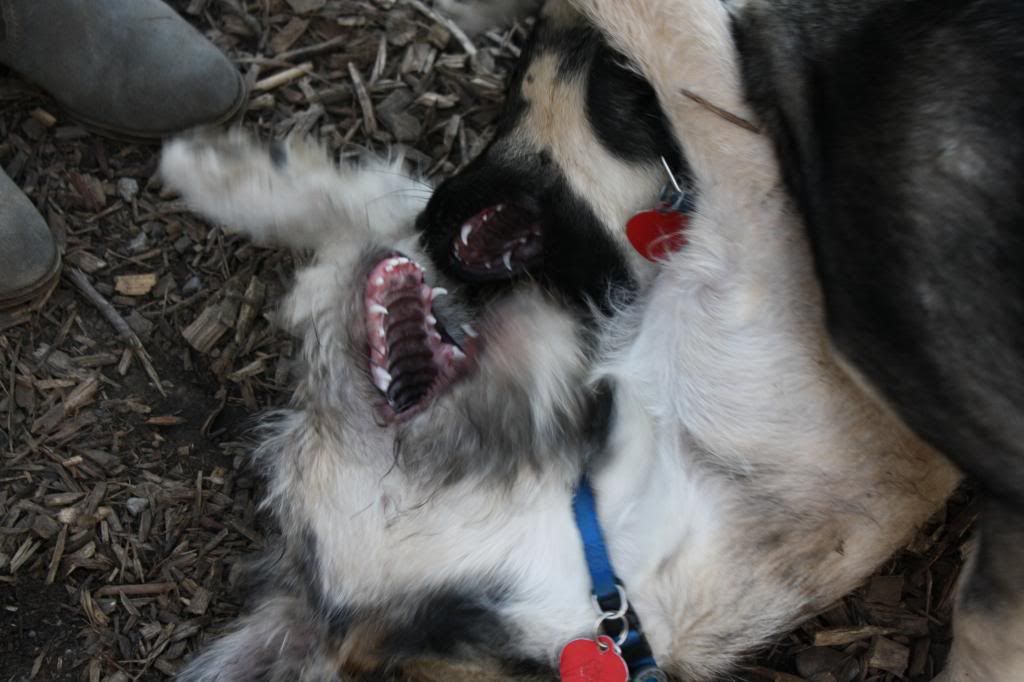 I found this photo buried in my photobucket albums. It's from about a month ago. We had met up with Meagan from Row House Nest at the dog park and these two just didn't stop playing the whole hour or so we were there. Kingsley has gotten even more energetic and crazy the past few weeks, but somehow, even more lovable. He has a serious cuddle streak in him that I just adore.
Hopefully, I'll get some updated puppy photos for you guys soon. Kingsley has pretty much doubled in size and Mocha got a hair cut this week, so she is looking her best these days. I haven't been struck with much of an urge to pick up my camera lately. Perhaps Christmas will change that.
More Blogger Dogs
Of course, Nan and Sheamie from Row House Nest
Olive and June from The Self Life
Ike from Decor and the Dog
Shalai and Beemer from The Flipping Couple
Brooklyn from The Centre of our Universe
Kona from Life with a Dog
Boss at Country Chis Renovator
Cody at Merrypad
Freckles at Hernando House
Mr. Mason at The 236
Franconia and Lemhi at House Bella
Mr. Harvey from House of Harvey
Finn from Living In A Green Room
I'm missing some. I know it. I'm probably missing my favourite ones. Help me finish this list, guys! Who else has dogs that we love to virtually snuggle over the series of tubes that is the Internet?