I was three and standing with my family in line to go up the elevator to the Peace Tower. We had been waiting for a long time, especially when you're three. And, here we were. Almost to the head of the line. But there was a problem. I was three years old and I had to go to the bathroom. Right now. My dad missed the short elevator ride and the beautiful view too.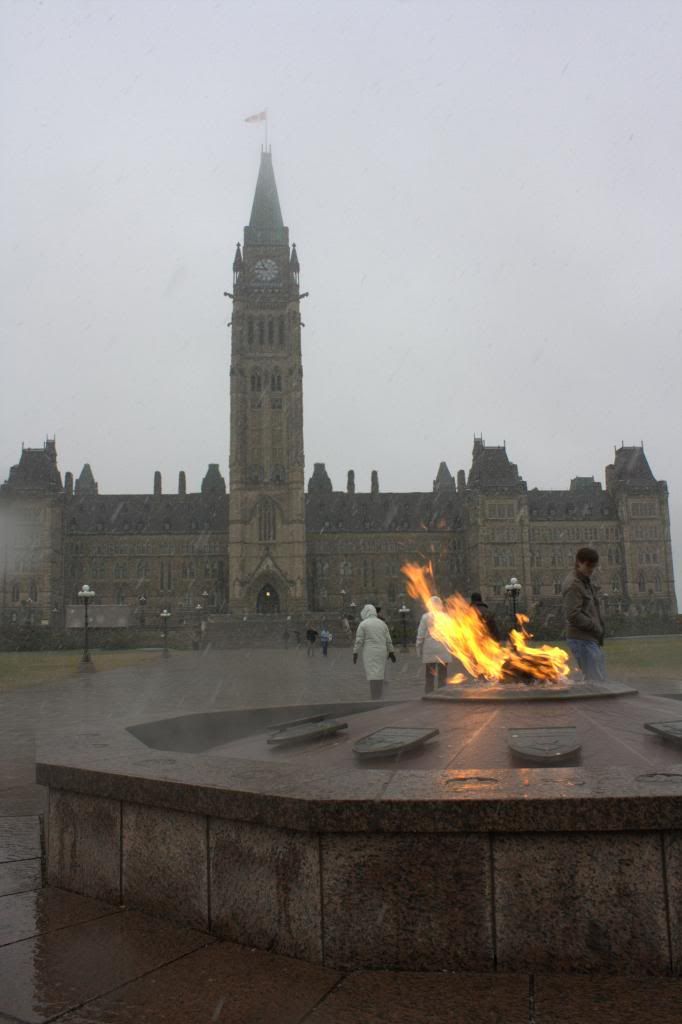 I only have a vague recollection of this and I don't remember anything else about that trip to Ottawa. In fact, I'll admit, I can't even guarantee that this actually happened in Ottawa. Perhaps it was some other tall building in some other city with a beautiful view. Regardless, until this past weekend, that trip when I was three years old and missed experiencing the Peace Tower because I desperately had to pee was the only experience I've had with Ottawa.*
Occasionally, I still like to blame my elementary school for messing up my civic education. They used to do a grade 8 Ottawa trip, and perhaps they do again, but for some reason, when it was my turn to go, they opted to take everyone to Camp Celtic instead, which even the camp staff incorrectly pronounced with a soft C. When the group of us decided that it was time to visit the Ottawa contingent of the Husband's university pals for our annual Christmas dinner, we decided it was a good time to rectify the situation and see a little bit of Canada's fourth largest city. We booked a bed and breakfast and drove down Friday afternoon.
Our B & B was perfect. An old house decorated beautifully and simply. Immensely friendly hosts with some mad breakfast making skills. A beautiful, old Weimaraner to stave off any pangs of longing for my puppies.
(Need a bed and breakfast in Ottawa? I would highly recommend calling up Christine and Brock at the Avalon Bed and Breakfast. We stayed in the Sable – cute, comfortable, clean.)
We visited Parliament Saturday morning. My favourite part was all the ceilings.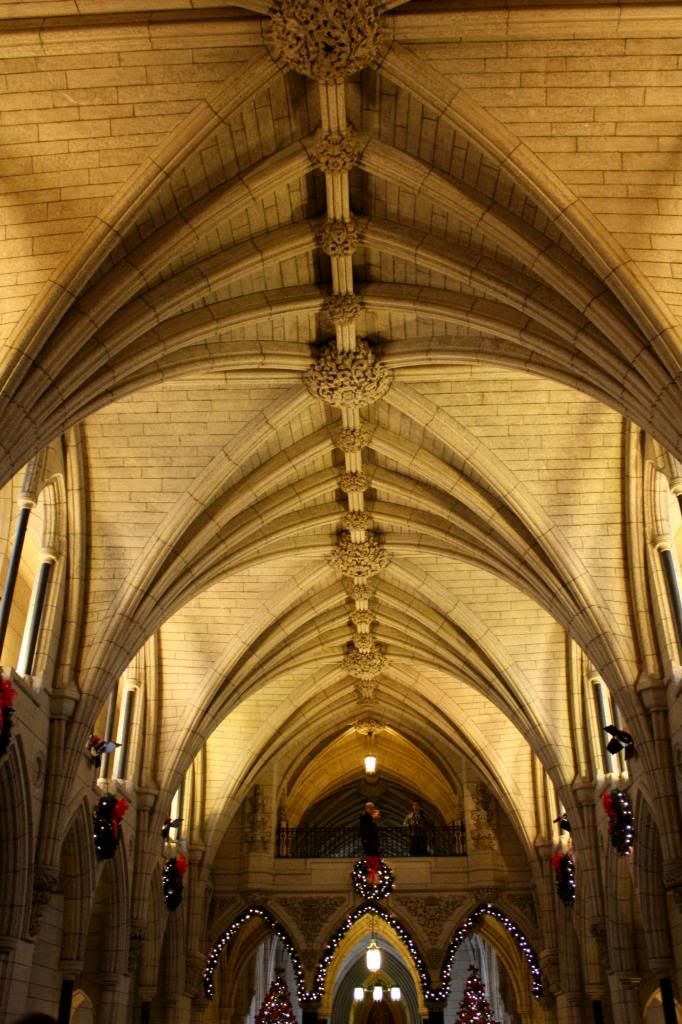 And the library. Oh, be still my heart, the library.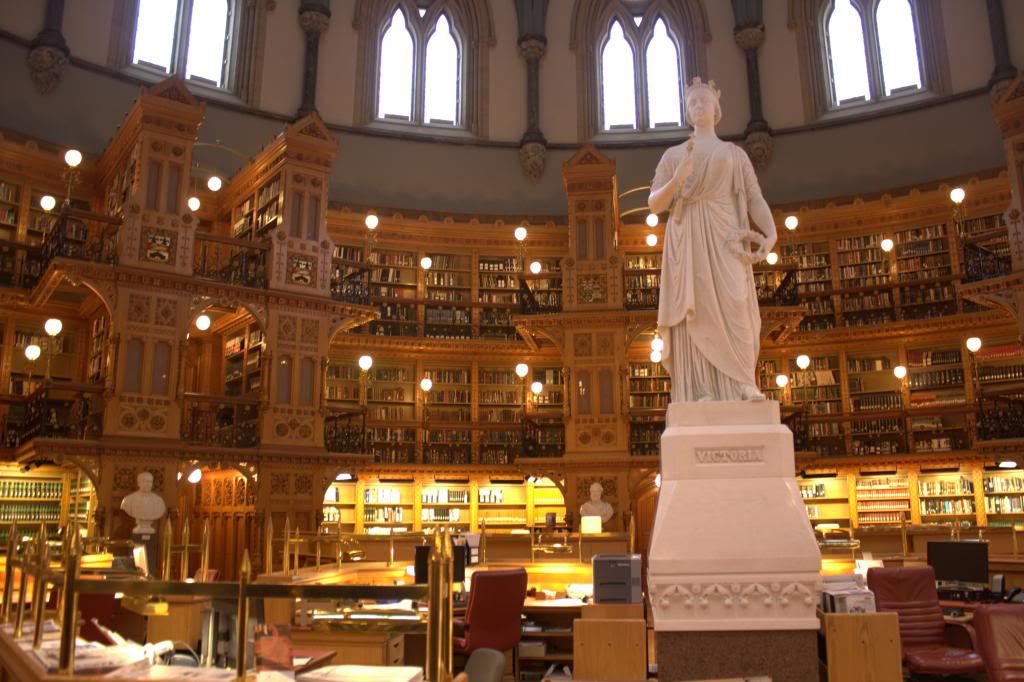 On Sunday, before leaving town, we went to the Canadian Museum of Civilization.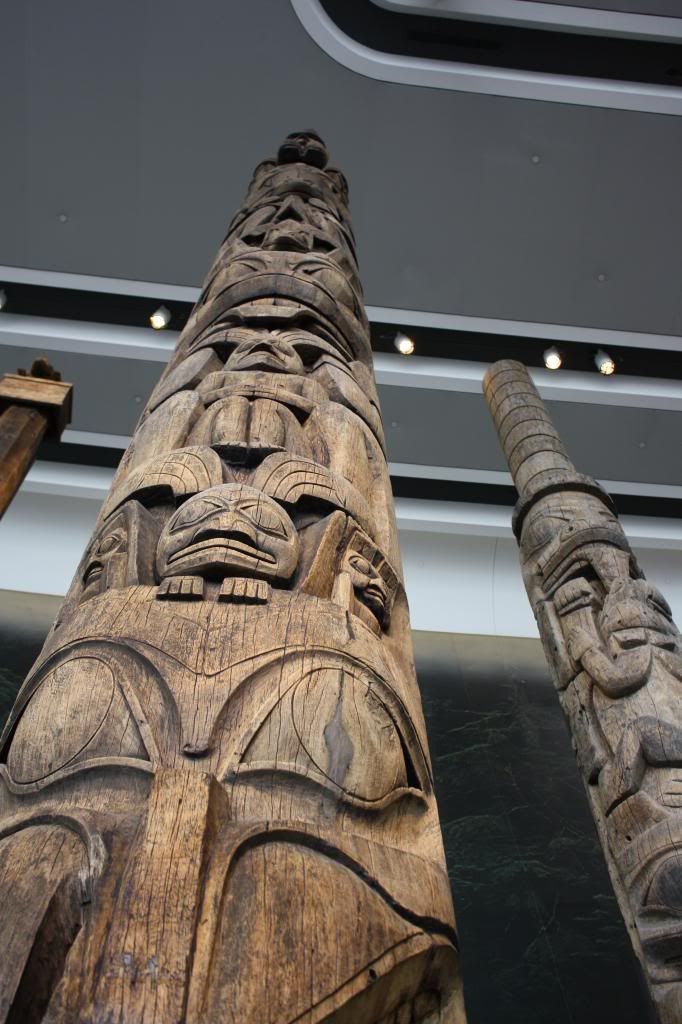 And, of course, we did plenty of walking around staring agog at the beautiful limestone house, the beautiful brick apartment buildings, the ancient churches. I could envision myself living in Ottawa. The list of cities I could see myself moving to is shrinking the longer I spend in Toronto, but Ottawa? Ottawa I could make my home.
I love Ottawa.
* We did drive around the city a few years ago when visiting family and friends on the outskirts, but nothing close to a proper experience of ones' capital city.