I am a Scrooge until December 1st. My mother instilled this value in my at an early age using, believe it or not, Scrooge! We had a cassette tape recording of A Christmas Carol and I loved it. I would listen to it incessantly the whole season long. There may also have been times I asked to listen to it in, oh, July. But my mother was firm. No Scrooge until December 1st. Come mid-November, when the rest of the world was swinging headlong into Christmas, decorating, shoving Christmas crap down our throats every which way we turned, I would start waiting with heightened anticipation for Scrooge. Come December 1st, it was all the sweeter, listening to the smooth voice of the storyteller, because of that anticipation.
So, I stand by this: Christmas belongs in December. Looking forward to Christmas? That's definitely a November thing. But Christmas itself, the way it feels, the way it looks, that belongs fully in December. You will not see a Christmas decoration, a set of lights, a Christmas tree, even a recording of A Christmas Carol in my home until December 1st.
However, I have come to realize that this whole Christmas decorating thing may require some planning. As with other years, I hope to DIY most of our decorations. As with other years, I can't guarantee this will actually happen. But, this is the first year the Husband, the puppies, the kitty and I are all sticking around close to home for most of Christmas. I actually want my house decked out this year. So, I need a plan. What do I need to make? When should I have it done?
Ornaments


Martha Stewart, every single one.
The Husband wants to pick up a real tree as soon as I allow Christmas in the house. That means December 1st. Which means if I want to decorate the tree with handmade ornaments, I better get cracking. Thank goodness for Martha Stewart and her tutorials.
A Christmas Wreath
I've never hung a wreath before. I think Christmas time is a good time to break my no-wreath-hanging streak.
I'll likely aim for the second week of December for this. We'll see.
Garland

Specifically, for the shelf above our dining room table. We don't have a mantle, but this is close enough.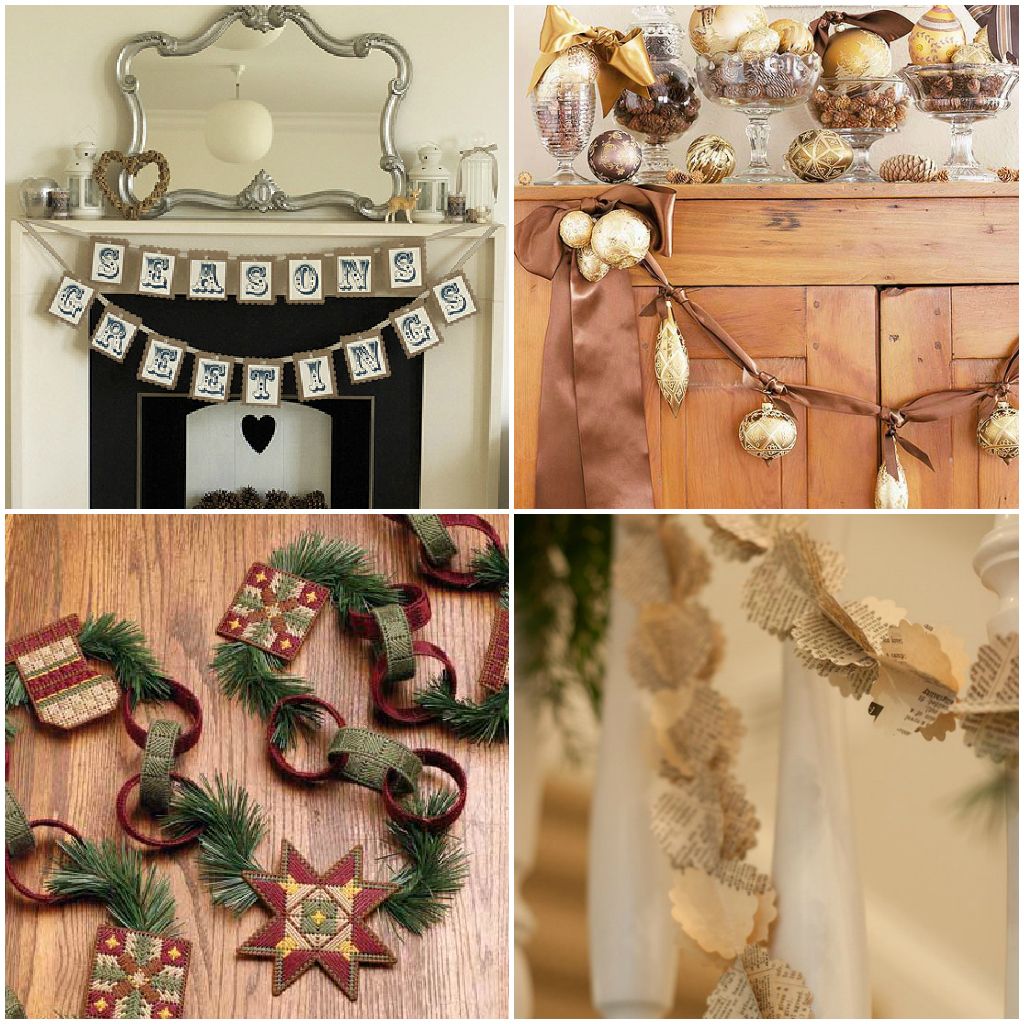 * Presumably. Her images appear to be broken, but I'm relatively certain this is the original source.
Originally, I had lofty thoughts about five stockings, one for the Husband, each of the puppies, the kitty and, of course, me. I even had lofty ideas about stuffing them! With bits and bobs, squeakers, treats, human things for the Husband and myself. I have a feeling it's not going to happen for this year unless I actually buy the stockings, which would not be in keeping with the DIY Christmas thing. We'll see.
Of course, all of this is probably just dreaming. I don't have the best track record when it comes to actually completing the DIYs I muse about doing. So, I guess we'll see? I have 3,000 more words to write for NaNoWriMo before I can even start thinking about Christmas!
Where do you focus your decorating energies at Christmas time? Do you DIY or buy your Christmasy bits and bobs? Please tell me that not a single garland has already found its way around your banister .. Please tell me I'm not alone in my November Scrooge-ness!