I found this little box years ago, while I was in university, at a thrift store, Value Village probably. It's a money box, complete with a subtle coin slot at the top of the box and and a section at the bottom that secretly slides out to allow you to get at your coins. It's a little old fashioned, 70s or 80s maybe. Some might call it tacky, I guess. But I like it as simple and understated as it is.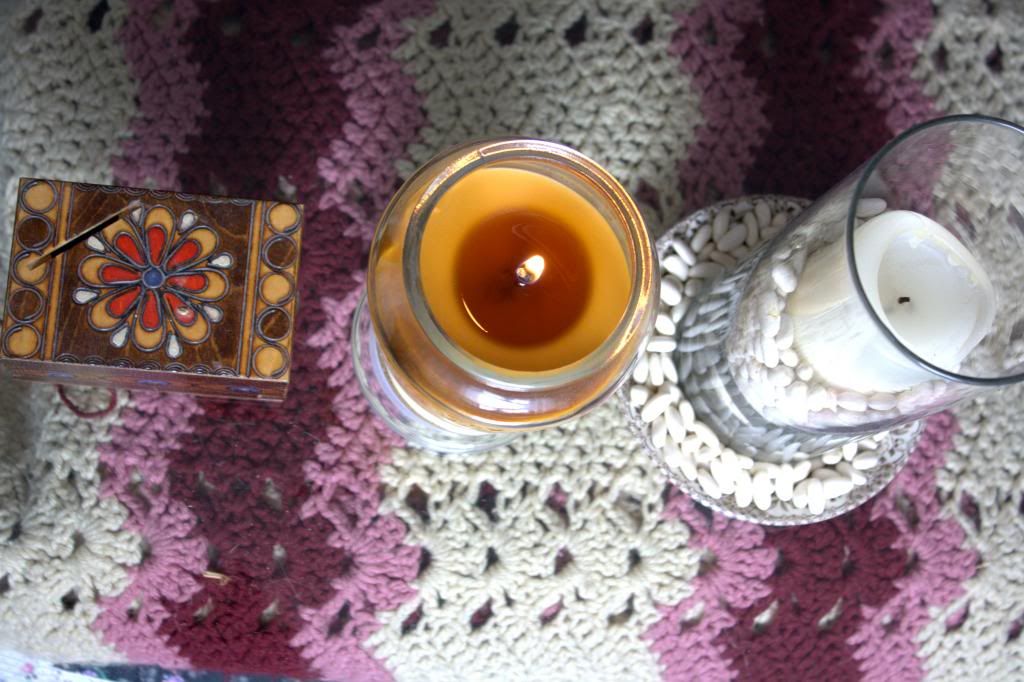 On the weekend, I pulled it down off the shelf I had tucked it away on and lined it up with a couple candles on our glass coffee table, two afghans folded neatly beneath. It was day full of being house-happy, full of cleaning and shining and loving on our little bungalow. This little line of pretty things reminds me of our house, a house full of things that don't really go together, but, when lined up, somehow bring home a complete sense of contentment. I'm sure it helps that the middle candle absolutely fills each corner with the delightful smell of cinnamon, of fall.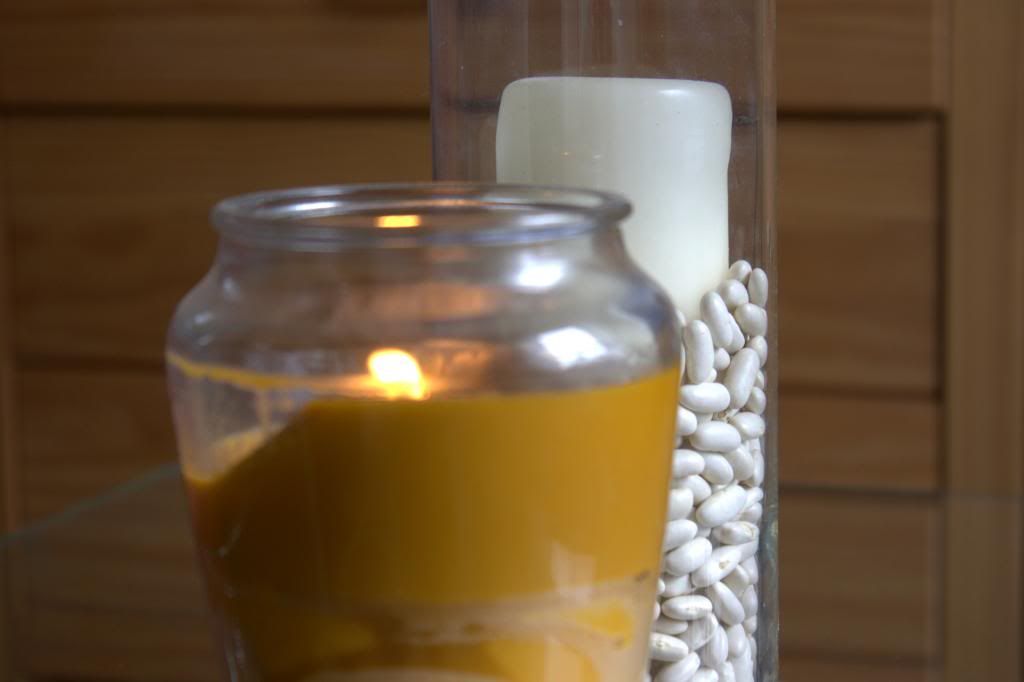 What has made you happy this week? I hope lots of things.