NaNoWriMo Stats
Day 1
1837 words
48 163 words to go
I was looking back at the photos I took of Kingsley when we first got him (these ones and these ones). I'm a little blown away by how much my little boy has changed. He may very well be our most dramatic before and after. Seriously.
This was him the day we brought him home.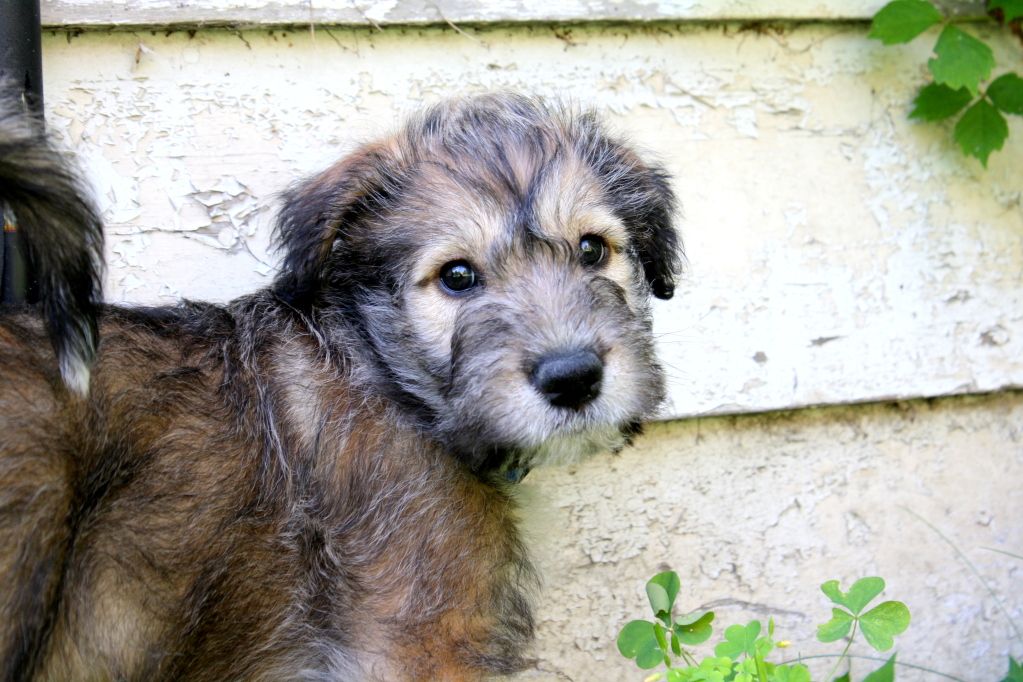 I know. Adorable. Like, holy crap I want to snuggle that thing so bad.
Today? He looks a lot different. A lot. Like. Well. Judge for yourself.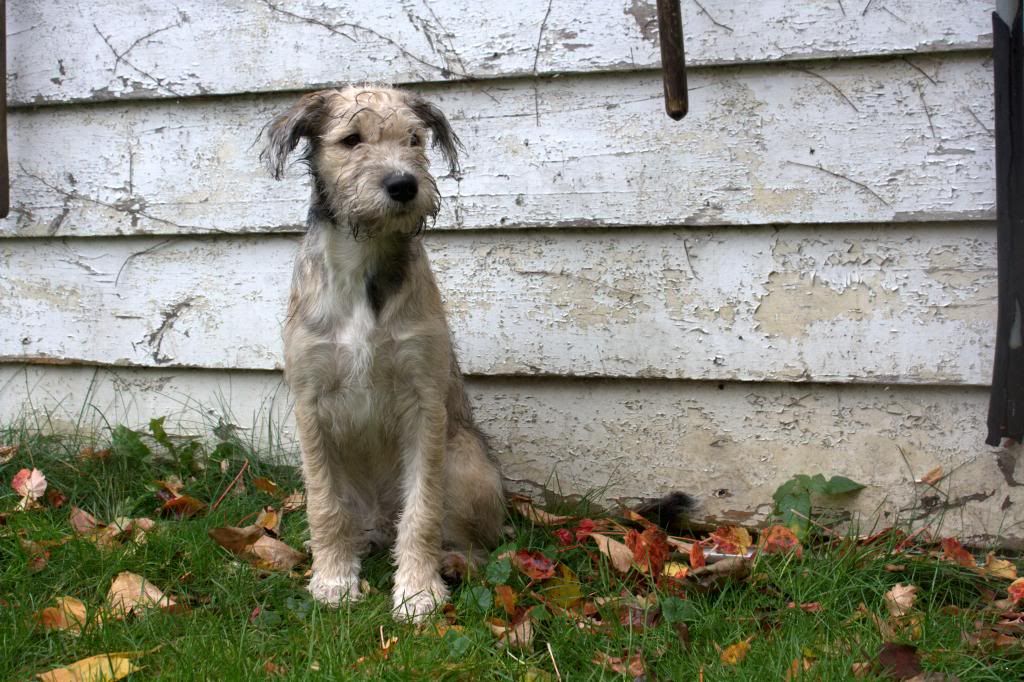 Yup, same puppy, all growin' up.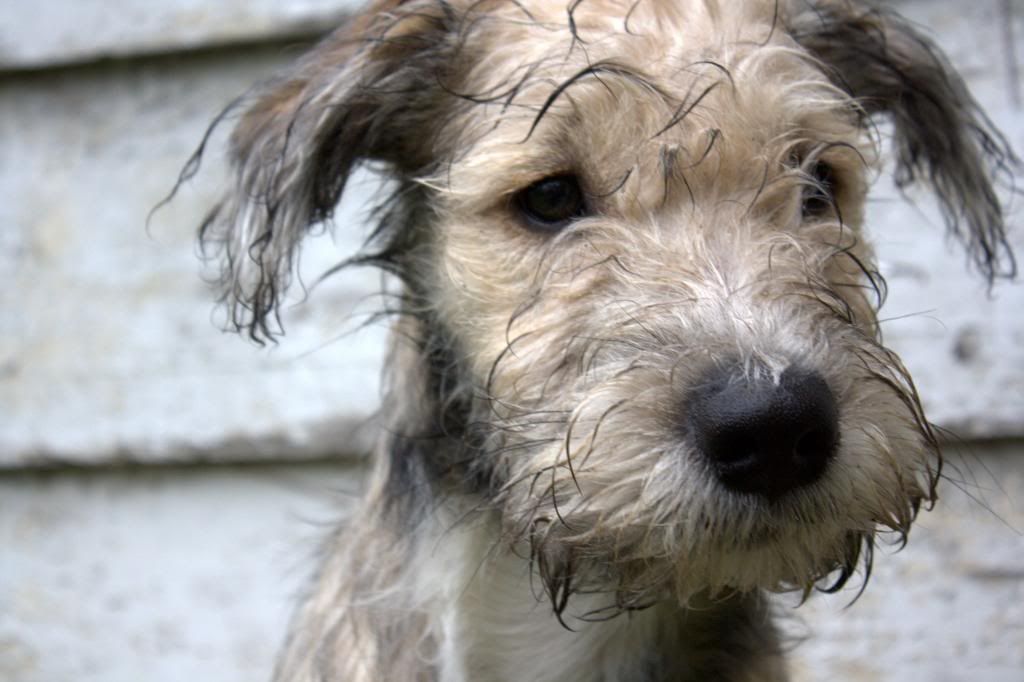 He was a bit of a sopping mess. I convinced him to let me take pictures of him in the rain. He was cool with it. Mocha was less so.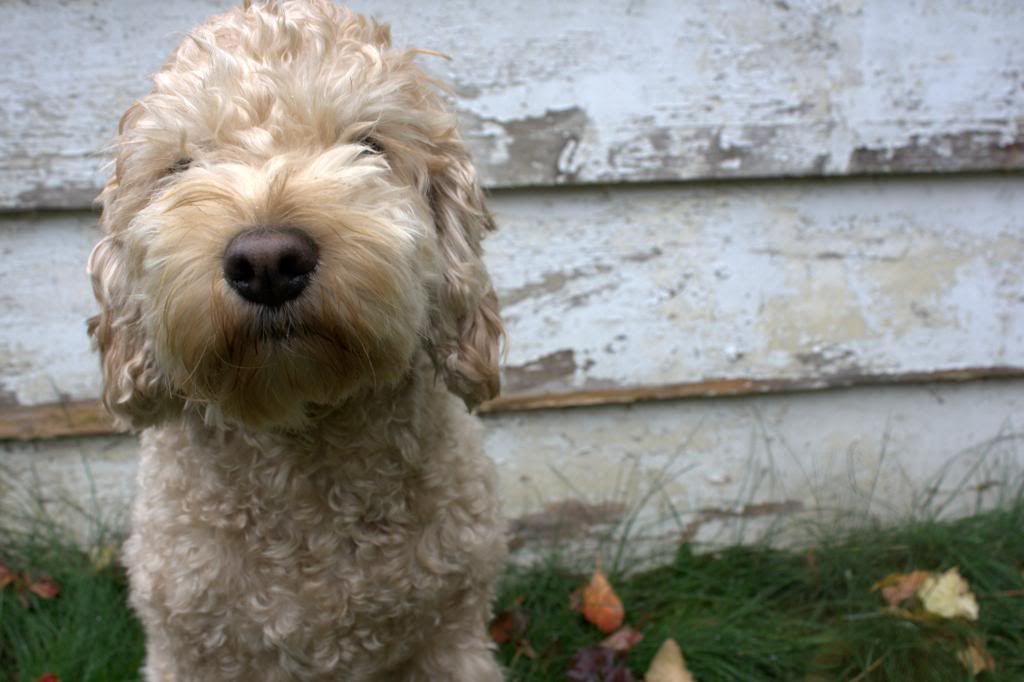 This is her pity-me face, her hurry-up-and-take-the-stupid-picture-so-I-can-escape-back-inside face.
And then there was the kitty.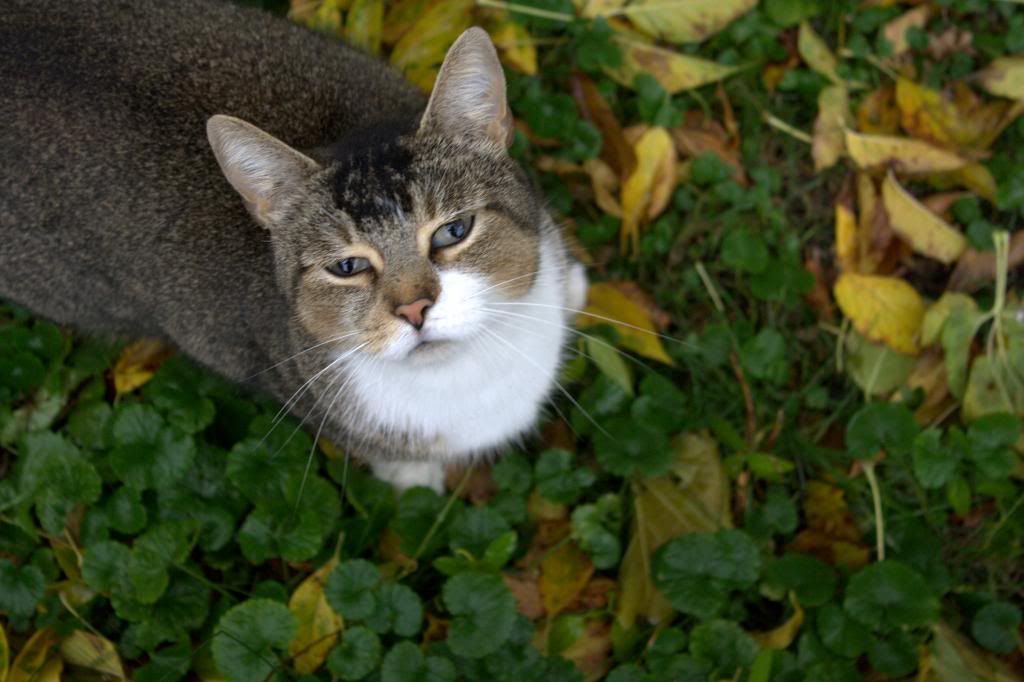 He didn't need any convincing at all as long as he could stay on the other side of the fence and in the neighbour's back yard. Being on the same level as Kingsley is a little dangerous for him.