This morning, all those along the east coast of the USA are firmly in my thoughts! I hope everyone in Hurricane Sandy's path is staying safe and dry.
I wasn't fully satisfied with my living room. I never seem to be fully satisfied with the arrangement of my home. I've rearranged everything probably around 10 times in the past. One of my coworkers finds this tendency endlessly amusing. Honestly, I don't mind being amusing in such a way. Rearranging furniture is fun.
(Perhaps I need to get out more.)
I'm sure you know here this is going. I rearranged my furniture on the weekend. Again.
Back step. A few weeks ago, when we got our new bed frame, we also got two matching 'bedside tables', which, in reality, are two small dressers. They're the same honey coloured wood, strongly grained, with sleek, modern handles. I don't love them in the same way I don't love our bed. They're strongly built and good quality, but the colour isn't quite me, isn't quite us. When they first came off the U-Haul, I hid the dressers away in our dining room and filled the drawers with sheets and craft supplies.
And then, our current living room arrangement started to bug me. The dresser is too small for the TV and the bookcase, large and kind of domineering. Once I realized it just wasn't working for me, my rearranging gaze fixed on the dressers.
And. Voila.
So. Much. Better.
Surprise, surprise: the honey wood is growing on me. Why is that? Usually I loath all things honey wood. Except that, here, that gorgeous grain seems to stand out even more. Here, they feel more mid-century modern and far less mid-90s than they do when they're paired with our bed. Even the silver coloured handles don't bother me here. The TV is the right scale for the two dressers together and the length allows for a more spacious feel in our living room at large.
Like I said. So. Much. Better.
I think even the dogs like the new arrangement.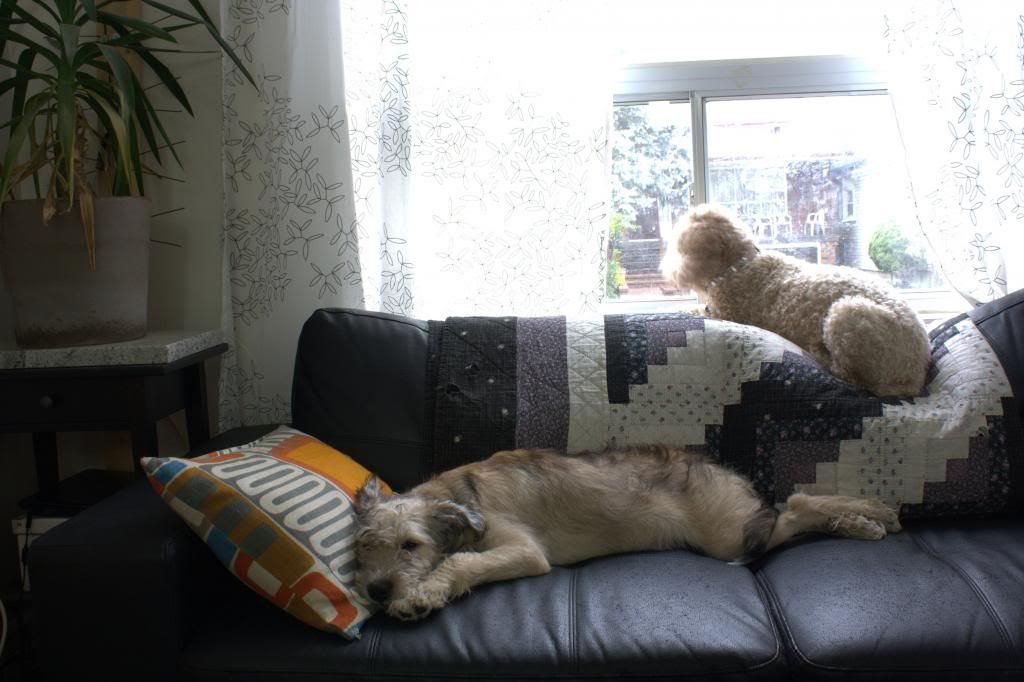 Even more exciting? Our Christmas cactus has buds!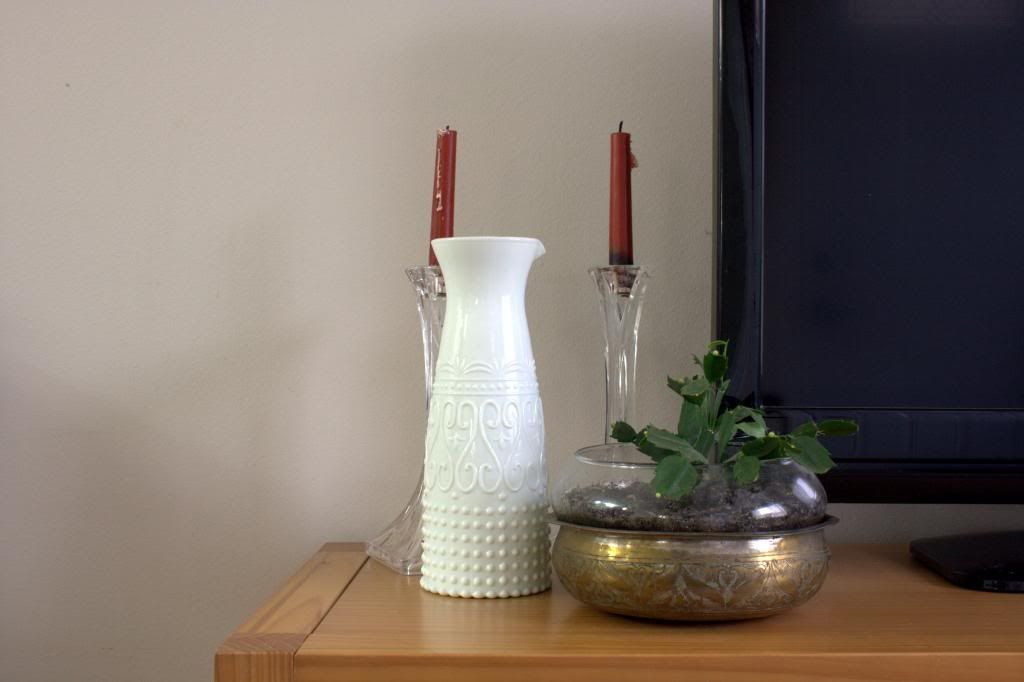 What do you think of our switcheroo? Do you like honey wood or should I make it over? Paint them white perhaps?