If you follow me on Facebook, you'll already know that last night, I attended one of the most awesome, worthwhile events I've ever been invited to last night. Blurb.ca, my favourite photobook people (even though I've never actually gotten around to making my own book), hosted a 'Photo Safari' in the Distillery District with Toronto with photographer Dan Milnor (and blogger Elycia, whom I was thrilled to see there and meet for the first time!). The event pushed me out of my comfort zone, into the cold and damp of the Distillery District in the fall, into conversation with photographers more accomplished than me. I came away inspired, intimidated, excited, and maybe a little over-stimulated.
This post isn't about the photography. I'm saving that for my Photo Friday post. This post is about the conversations I had as the afternoon moved into evening and we all began to share who we are and what we do. This post is about where this blog is going. This post may also be about how happy this blog makes me.
You may have noticed. I've come to a crossroads with this blog. The original intent is no longer applicable. A year and a half ago, I had so much to say about this little house. There were so many projects to do, so much pretty to inject into these run-down four walls. There was a basement apartment to talk about, a bathroom renovation, and a new, gorgeous kitchen. There were furniture acquisitions and make-overs to attempt, new skills to teach myself, and a myriad of plans to share.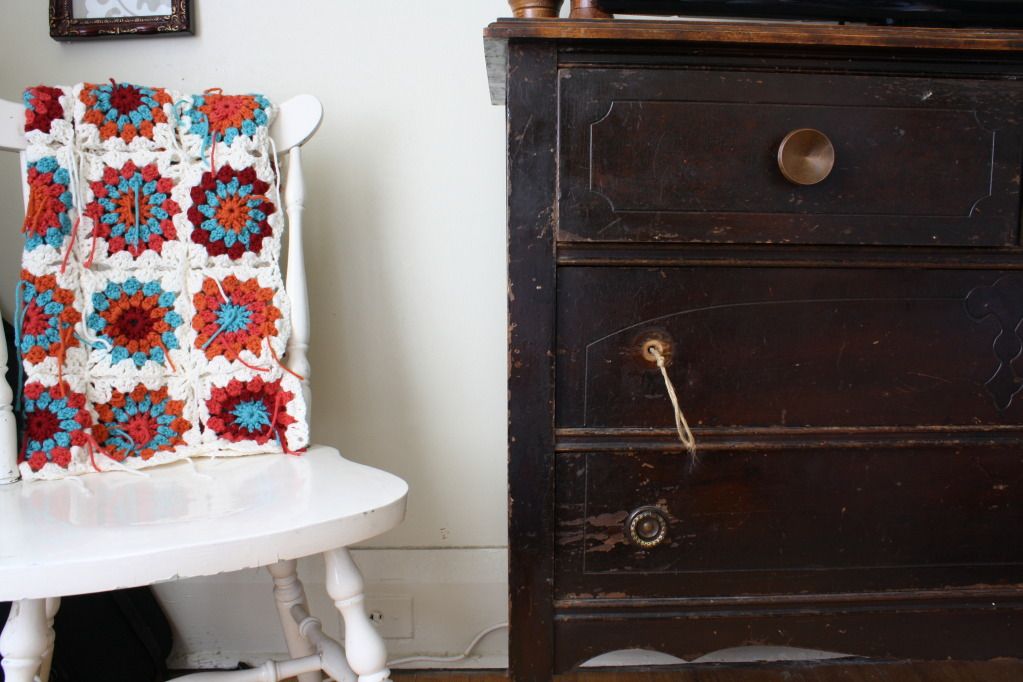 That hasn't necessarily changed. There are still projects to do, and big renovations to plan, and I'm not going to stop sharing relentlessly about my inspiration, plans, and projects. But my little house doesn't always hold my unswaying attention, and these days, my ability to focus on what is contained and what could be contained in these four walls is being challenged. I've struggled against it for a while. Over the past month or so, I've reached a realization: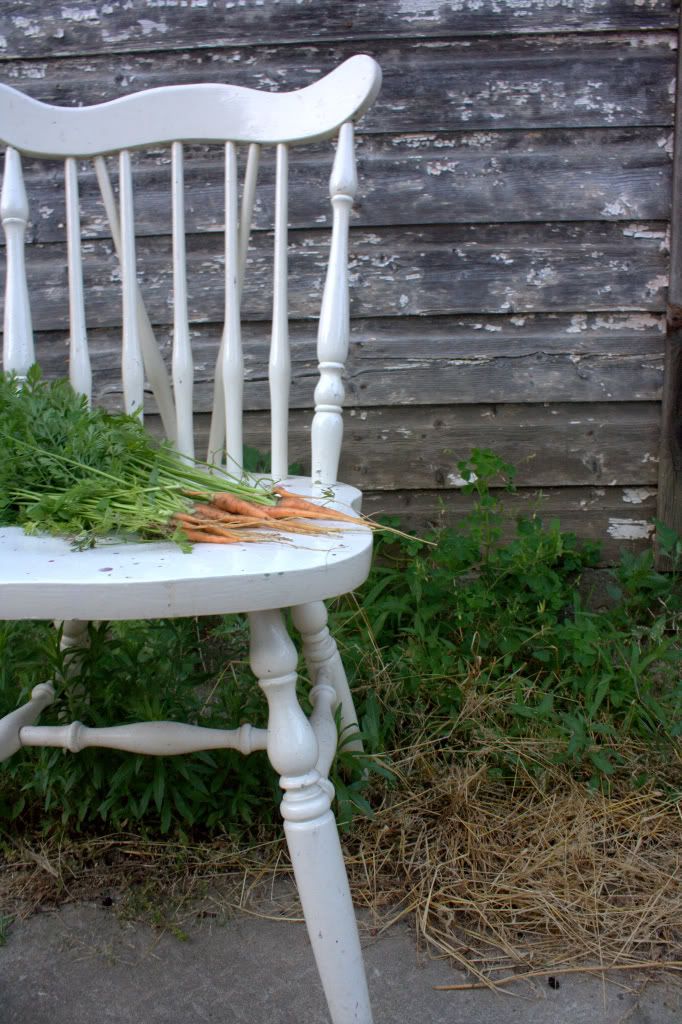 It's ok to change.
It's ok to let this blog change.
It's ok to let my voice and my purpose change.
Finally, I've begun to admit that This Dusty House needs to change, whether I like it or not. I need to pull it out of a category and focus it instead of the things I love. I need to talk about books more, and afghans, and shoes, and food, and Toronto, and the country, and my dogs, and Pekoe. And photography. And the church. And – why not; let's got political – women's issues.
This chair has played so many roles in my house. It's lived in the living room, the bedroom, the garden, and now, finally, the dining room. Perhaps it's a little cheesy, but it's time to allow my writing to become like this chair – a little all over the place.