This week was a pretty exciting one for the blog. I participated in my first bit of blogger collaboration! And, it was fun! I was thrilled that seven other wonderful bloggers were willing to join me in a simple, seasonal decorating challenge. Sure, we were a little late – Thanksgiving is this weekend meaning fall has been quite firmly ushered in – but I hope that some of our inexpensive decorating attempts have inspired one or two of our readers to bring a little fall in.
Without further ado, a quick little mash-up of everyone's efforts!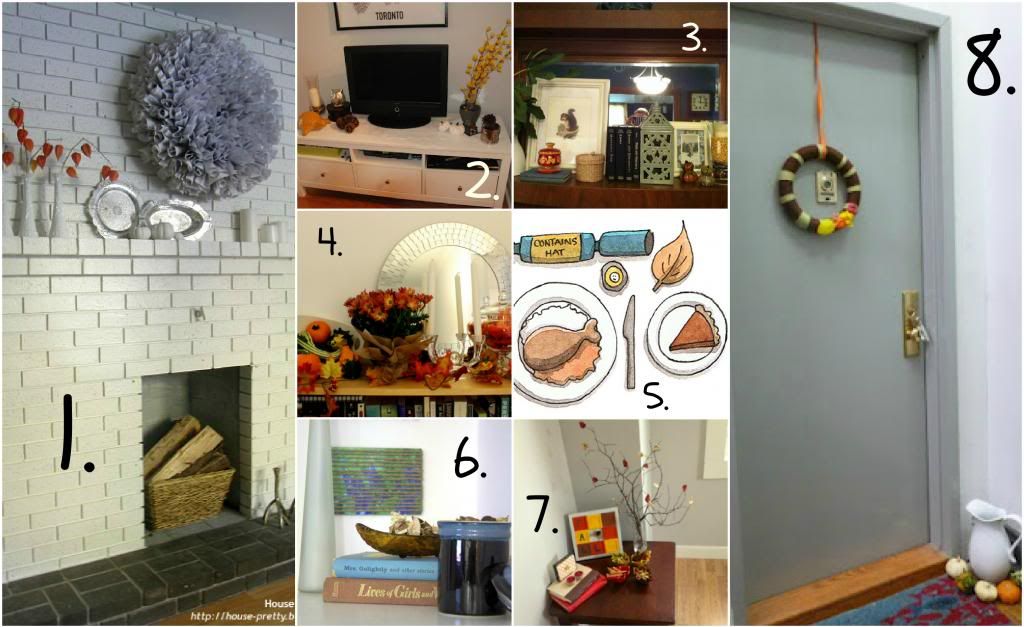 And now, now that our houses have an appropriate smattering of fall in them, Thanksgiving can come. This weekend. Or in a month from now. Whichever you prefer. I'll be cooking a chicken. And carrot soup. Perhaps some potatoes.
Have a thankful weekend everyone! Even if you're not celebrating Thanksgiving until November. It's always a good idea to have a thankful weekend, just because.