October.
October means soup. Lots of soup. October also means cuddly afghans and long walks in the nippy air. October also means the bluest skies I've ever seen. Have you ever noticed that? That the times the sky seems the bluest are the times when the leaves are turning orange as the temperatures start to drop?
I am not, historically, very good at decorating for fall. If I were, I would already have been talking about it, way back at the beginning of September. But fall is my favourite season, so, even though I'm late, I'm taking a stab at it.
Enter the $15 Fall Challenge. Take $15 to the thrift store, the dollar store, wherever little decorating baubles can be got for cheap, chose a single space in your home – a dresser, a mantel, a TV stand, a door, a bookcase – and created a fall vignette. With just $15.
There are seven other amazing bloggers taking on this challenge with me.
Martina @ Adventures in Building Beauty
Michelle @ Sweet Suite 10
Amanda @ Living in a Green Room
Becky @ Casa Caudill
Amelia @ House Pretty
Abby @ The Crabby Fox
Casey @ Waffling Design Blog
And what will I be decorating? Before, in all its glory:
Have you ever noticed that if you take out the 'l' in 'glory' you get 'gory'?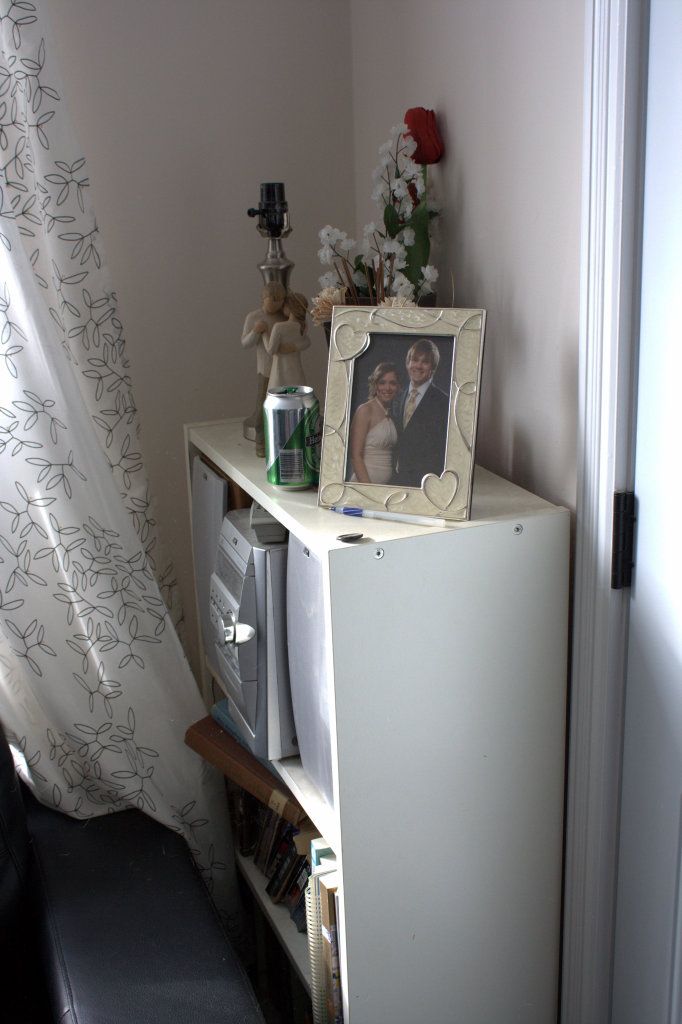 This is a much neglected bookcase, tucked in a corner that you don't actually see often. Once upon a time, I did have it nicely styled, the books neat and a few pretty things nicely arranged. Don't ask me what happened. Beer cans happened, I guess. Beer cans, bad fake flowers, and light bulb and lampshade thievery. It needs help.
Let's bring in $15 worth of dollar store supplies, shall we? This is what I'm working with:
When I was finished shopping, I came in just under the set $15 with a single dollar to spare. I certainly have my work cut out for me, I think, considering I know very little about creating a vignette or what makes a display 'fall', but let's see what I can do, shall we?
Come back on Wednesday for a reveal of what I've pulled together! In the meantime, don't forget to check out my fellow challenger's blogs to find out the spaces they'll be working with!
P.S. Did everyone have a great weekend?