One: Tufted Sofas
Two: May It's The Feet
Or, maybe it isn't the tufting I love about the couch above at all. Maybe it's the feet.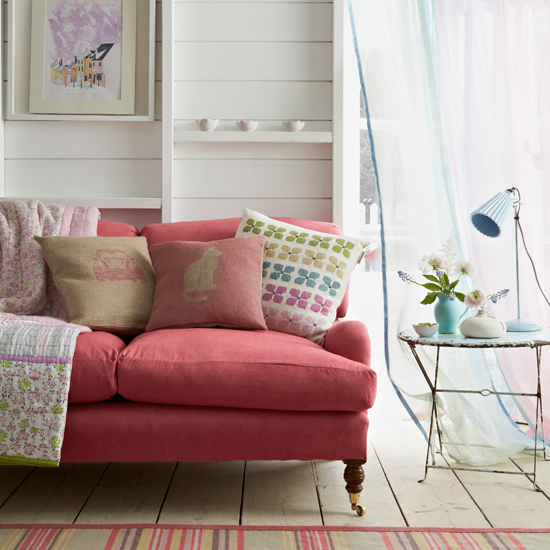 I'm sure I would end up hating having a couch on wheels, but there's something sweet and whimsical about them, a little dash of tradition in the midst of a playful modernity. There are, of course, other things to love about this living room too. The colour of the couch? The painting on the wall? The blue accents in the curtain and side table display? Ah. Dreamy.
Three: Doors
Let's just round this week's Three Things with yet another living room, shall we?
The doors! When this sneak peak went up on Design*Sponge this week, my eye was immediately drawn to the statement making doors being used as artwork above the couch. The texture they bring into this room is incredible. We have our house's original door stored away in the garage. It's a beautiful, slightly ornate, old wooden door with a textured glass window in it. And, a huge crack across the front. If the crack weren't there, we would still be using it. I've been searching for a way we can encorporate it in somehow. I don't think this is it, but this shot has me itching to bring it in somehow, some way.