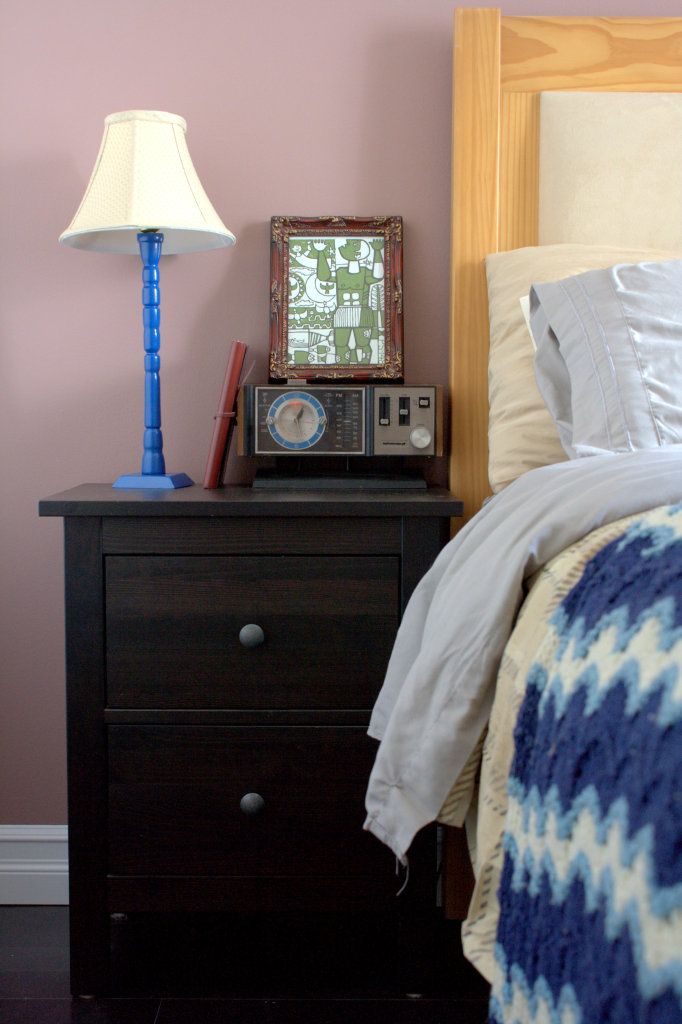 Everyone spray paints, right? There are whole lists of spray painting projects on the Internet, after all. Some people have even built their blog on spray painting. Me? I've only ever spray painted one thing in my life. Ok, two, but they were the same things and part of the same project.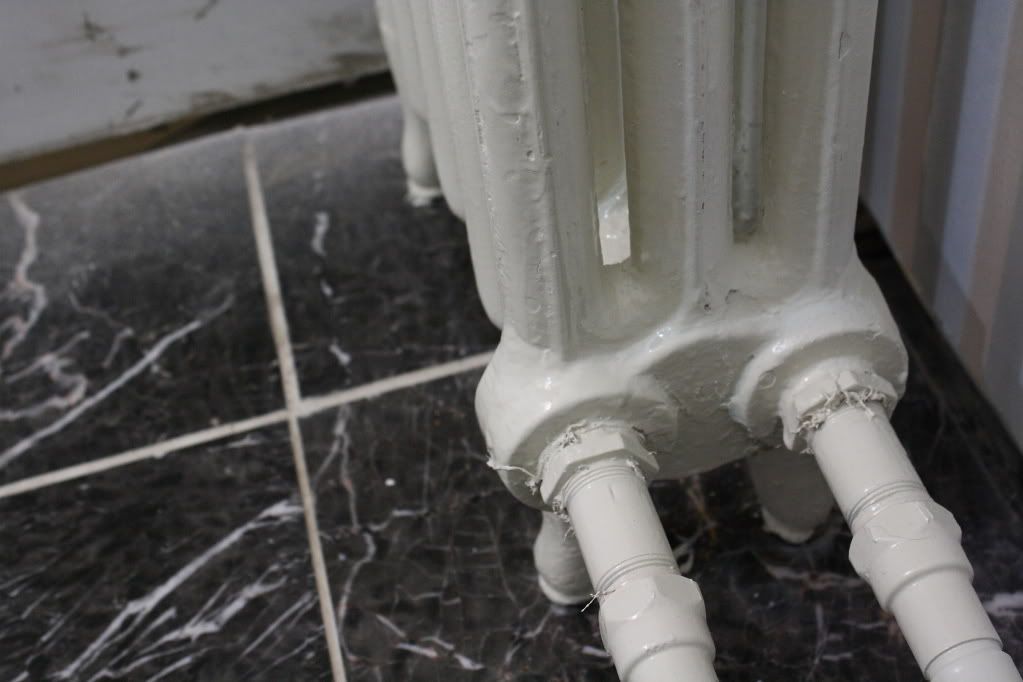 Way back in May of 2011, I spray painted our bathroom radiator. That was fun, with all those nooks and crannies and impossible to reach corners. Also, with the layers of crud that had been painted over time and again by past owners. Oh, yes. Fun.
A few months later, I spray painted our bedroom radiator and nice glossy black. Two days later, I discovered a chip in the finish, so, even though I had planned to spray paint our living room one too, I hid away the cans and just forgot about it. Spray paint and I? I didn't feel like we were getting along.
Enter the Stretch Thrift Store. It's down the street from me. It's kind of scuzzy and the turnover of its Home department is pretty low, but I pop in every month or so and take a turn around its three aisles to see what might be around to snap up. Two weeks ago, I found this lamp: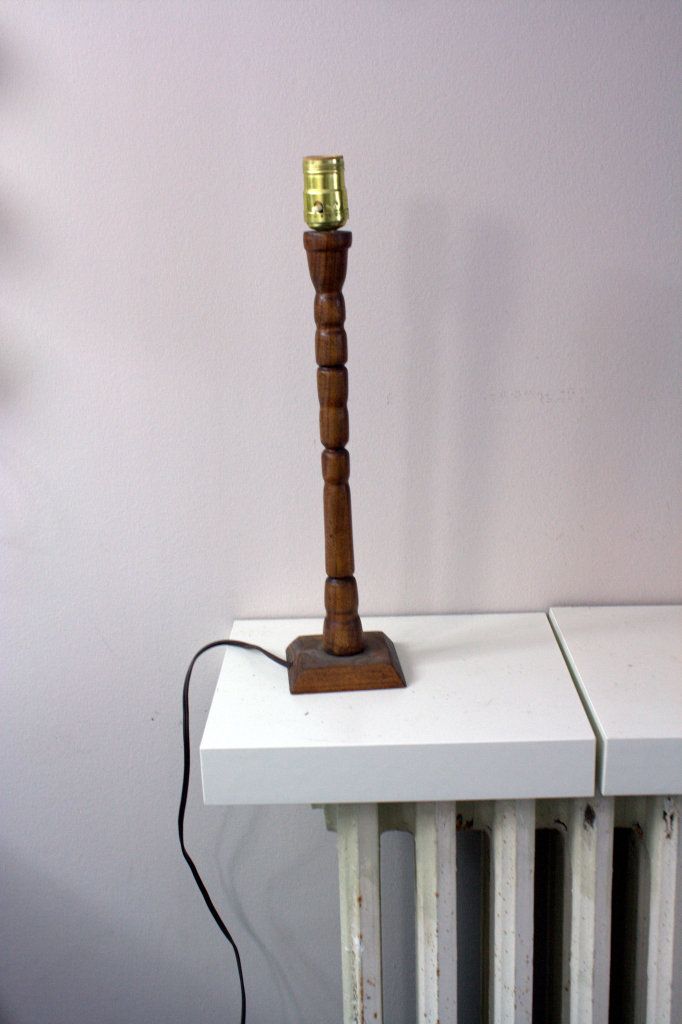 A simple, wooden lamp. Absolutely nothing special. No lamp shade to go with it. Just a lamp.
And I fell in love. There was something about it's understated-ness, it's tall, proud simplicity. I paid my $4 and took it home.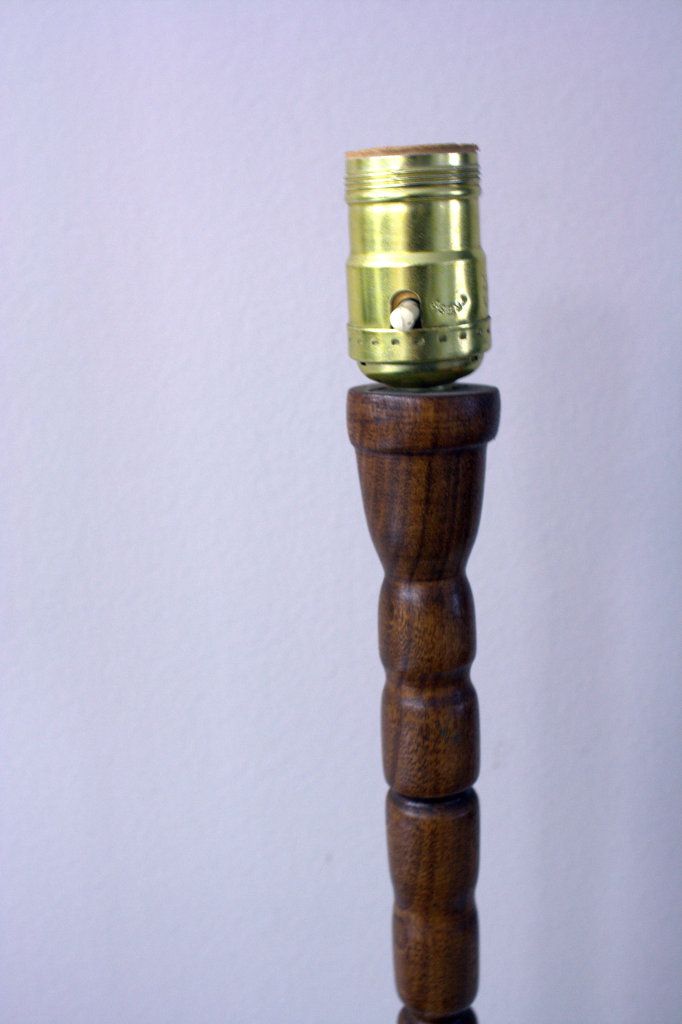 Generally, I love a good dark wood, but this time, I had a different idea for this little guy. I wanted to break my spray painting hiatus and play up its pretty curves with a glossy, smooth coat of colour. I set it up in the bedroom, and sat back, waiting for the inspiration to hit me.
And it did!
When we were in the Dominican Republic for our honeymoon two years ago, we picked up a few paintings as souvenirs of our trip. A couple months ago, I finally got around to framing and hanging one of them. In the process of bringing
our new bed
in, the frame got pulled off the wall and leaned on the bedside table instead. Eventually, this will be rectified.
(Here's a tip: if you have a frame with a mat that breaks the frame up into squares, try putting one larger piece of art in it. It breaks up the art or the photo in an unexpected, new way.)
See the blue in the painting? That's the colour I fixated on. Turned out, finding a blue that would go well with that blue was not as easy as I thought it would be. I opted for something darker to complement and contrast.
At least, I thought I did.
What actually happened is that I fell into the same trap that
Heather of Interior Groupie
did a few weeks ago. What I thought was a decent bright navy turned out to be a colour I can only describe as Lego blue.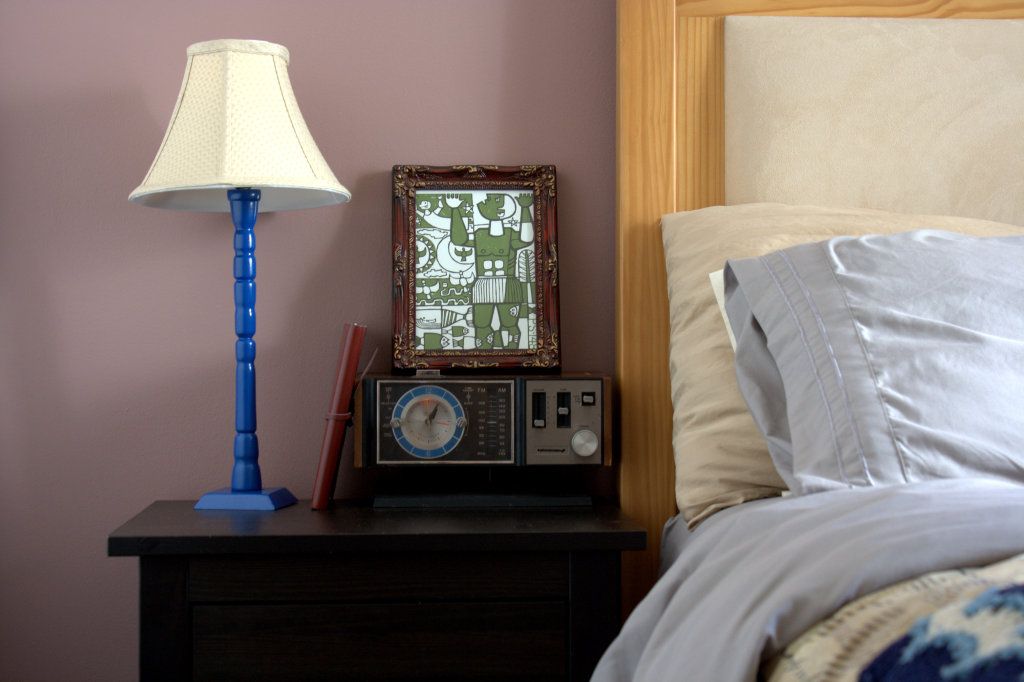 But, you know what? I don't hate it. It's incredibly bright, but I think it draws your eye. The shade isn't quite right – it's simply borrowed from another lamp right now. It's a improvement, a little bit of fun in our bedroom.
And the great thing about spray paint? If I decide I really do actually hate it, I can always redo it in a few months.
Have you spray painted anything recently?
-~*~-
Linked up to: