We went for a walk in Edmonton. It's not the most exciting of cities, but we did discover the River Valley trails and I fell in love. As we left, I lamented the lack in Toronto of interconnected walking trails with multiple access points and more than one option that got you to essentially the same place. Sure, we have the Don Valley Trail, but with too few access points, there's no such thing as a short walk. And High Park? All the way at the other end of the city.
But, I digress.
At the beginning of our long walk, we stumbled across the oldest house in Edmonton.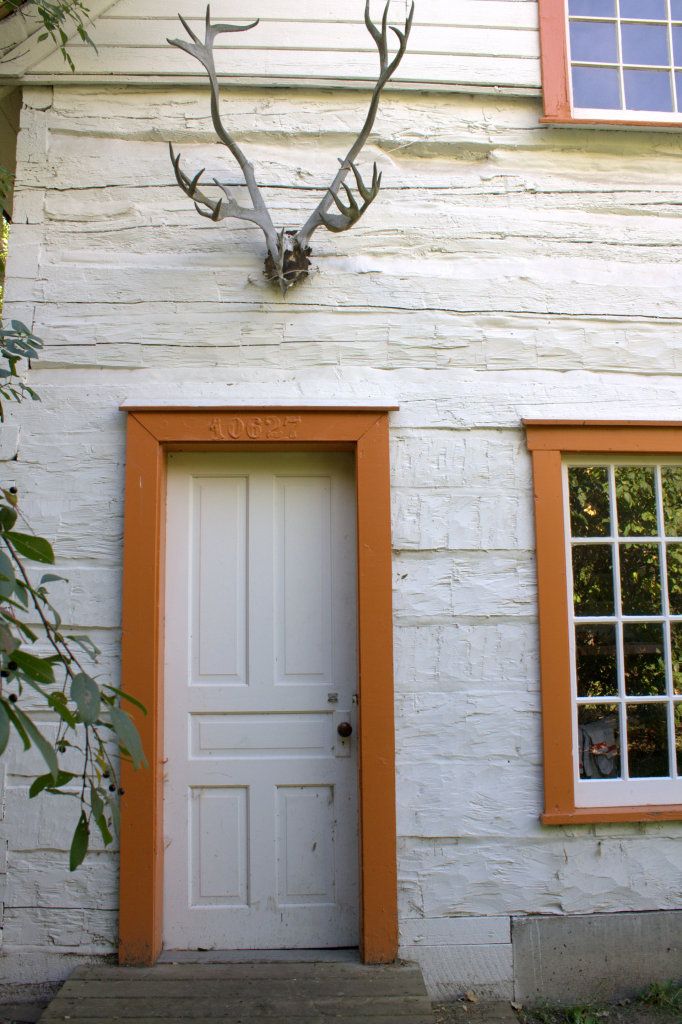 Perhaps stumbled isn't the right word. My sister knew it was there. The only reason I found myself drawn to it was the bright orange trim. I'm sure it wasn't the original colour that
John Walter
painted it back in 1875, but I kind of love it. Orange and white, even the antlers over the door… century old log house, I'd want it to look exactly like this.
I hope you all have a wonderful weekend. I have an exciting house update coming your way on Monday. You might find a hint on
my Pinterest boards
!