I'm not sure that I was really fully aware of how much I was capable of loving this little creature. I waited three months to meet him, three months in which I talked to my sister nearly every day, getting updates on his little life, seeing photos, even watching his little feet wiggle in our few Google Hangouts. From the first moment I saw his face, I fell in love. Daniel is the most handsome baby I have ever seen.
(Maybe I'm a little biased. Maybe.)
As you know if you've been following this particular story line of mine, I've been making a baby blanket. If you follow me on Instagram (thisdustyhouse) or Twitter (@thisdustyhouse), you'll know that, as I settled onto the plane, I pulled out the colourful squares and my wool needle and set to work. Three and a half hours later, as we disembarked, it was not yet finished. Each night, as we watched trashy TV in our hotel room, I worked those ends in, one after another.
Finally, Saturday morning, I finished.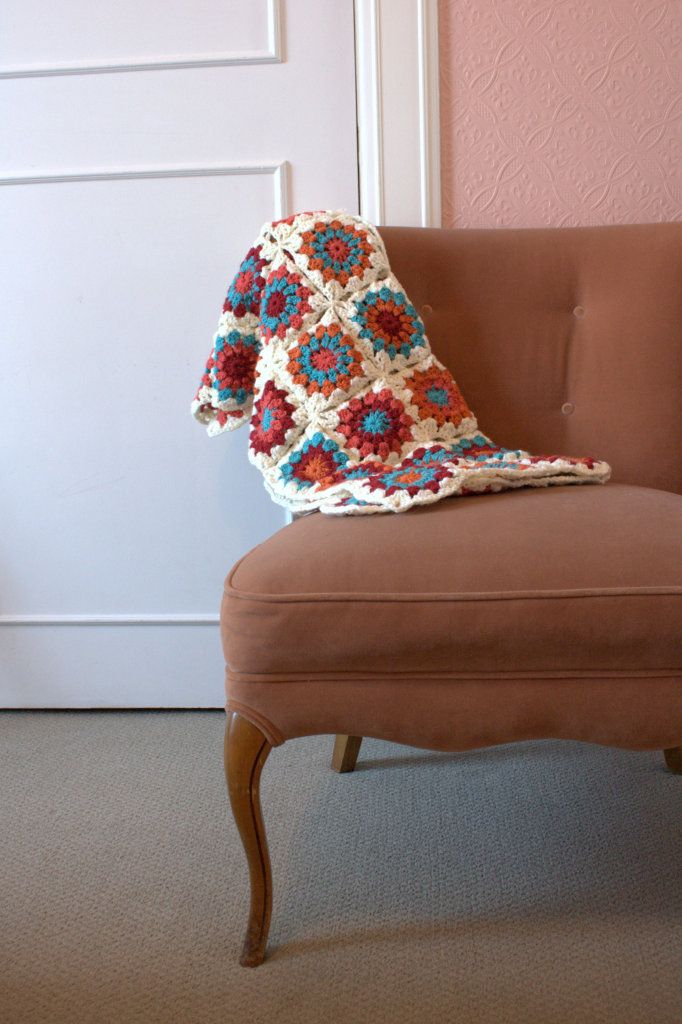 I'm pleased with it. It's bright and colourful, gender neutral without being overbearingly so. I hope this will be the blanket that Daniel carries with him everywhere he goes, getting it dirty, sticking his fingers through the holes as he goes to sleep at night.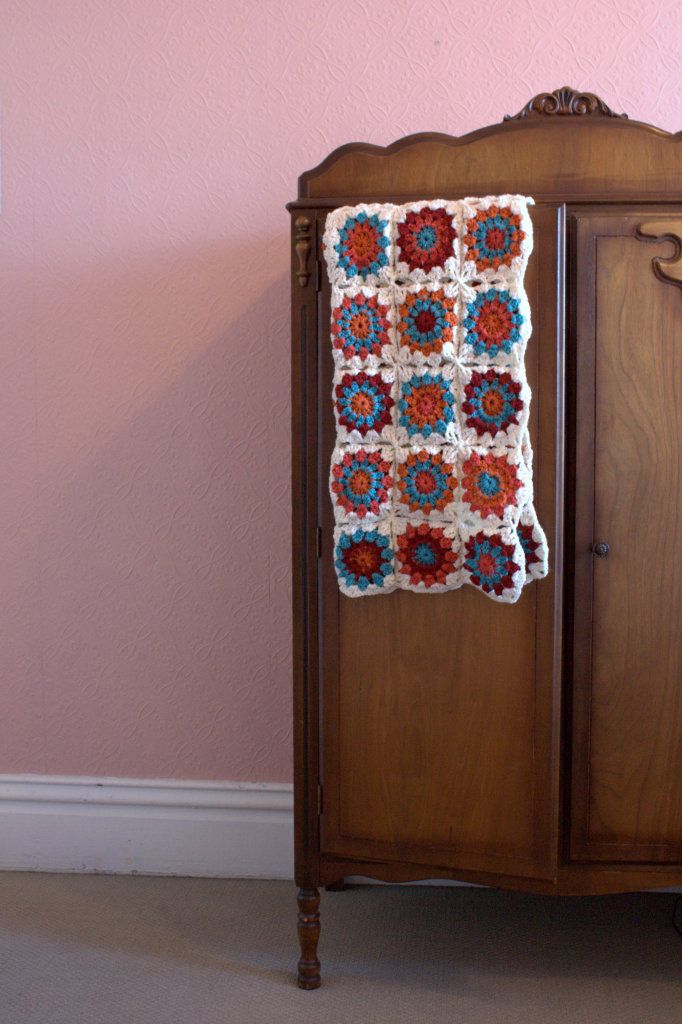 I hope he loves it.
_________________________________________________________________________
I linked up:
Create and Share @ The Trendy Treehouse
Wow Me Wednesday @ Polka Dots on Parade
Transformation Thursday @ The Shabby Creek Cottage
Time Travel Thursdays @ The Brambleberry Cottage
DIY Link Party @ AKA Design