I haven't been talking much about our garden recently. It still exists in all its disappointing glory. This will sum it up: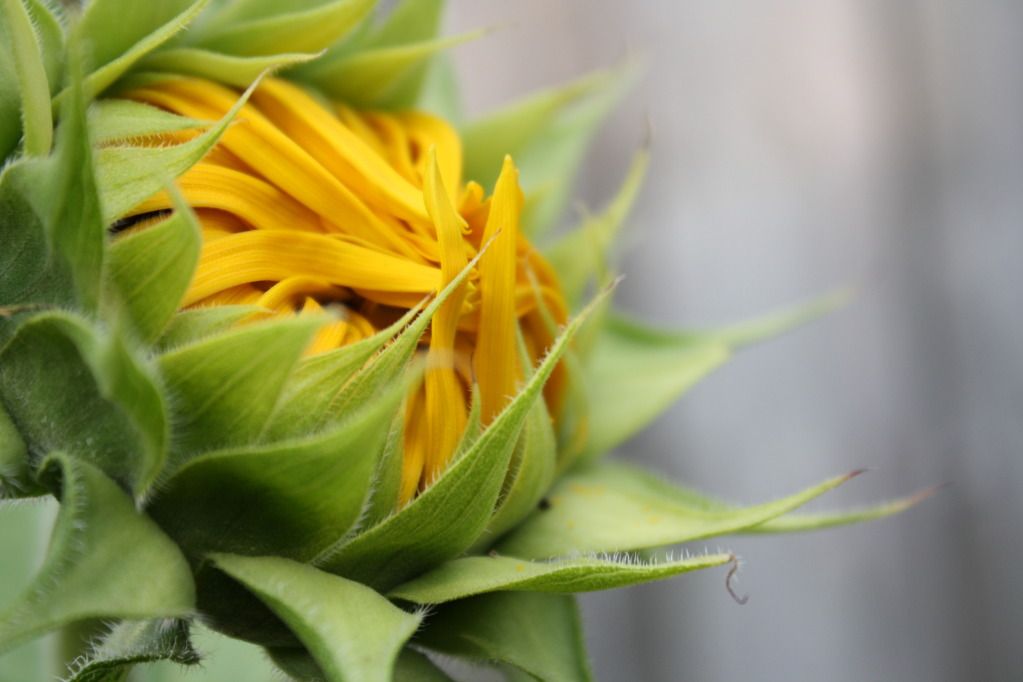 My tomatoes went crazy, split before they ripened, fell out of their tomato cages and turned into a dirty tangle of tomato chaos. Then I stopped watering them. (Oops.)
My watermelons were promising and I was dreaming of light pink fruit. Then, they got eaten. All five of them. And not by me.
My eggplants were growing! Beautiful purple things. Then they got eaten. All four of them. And not by me.
My green beans are weird. Long stringy things that turn into long, dry, chewy things. Also, I don't think I like green beans much.
My hot peppers are out of control. We put that $%#! on everything.
Most importantly, the Husband's sunflowers, though they didn't grow to be the promised 18 feet of towering yellow, have finally bloomed. And they're beautiful.
In less than 12 hours, I will by sitting on an airplane, frantically working ends into a colourful baby blanket for four hours and getting antsy with excitement. In just a little more than 12 hours, I'm finally going to meet the little man who has been my favourite baby in the world for three whole months even though I've never met him.
I really, truly, cannot wait.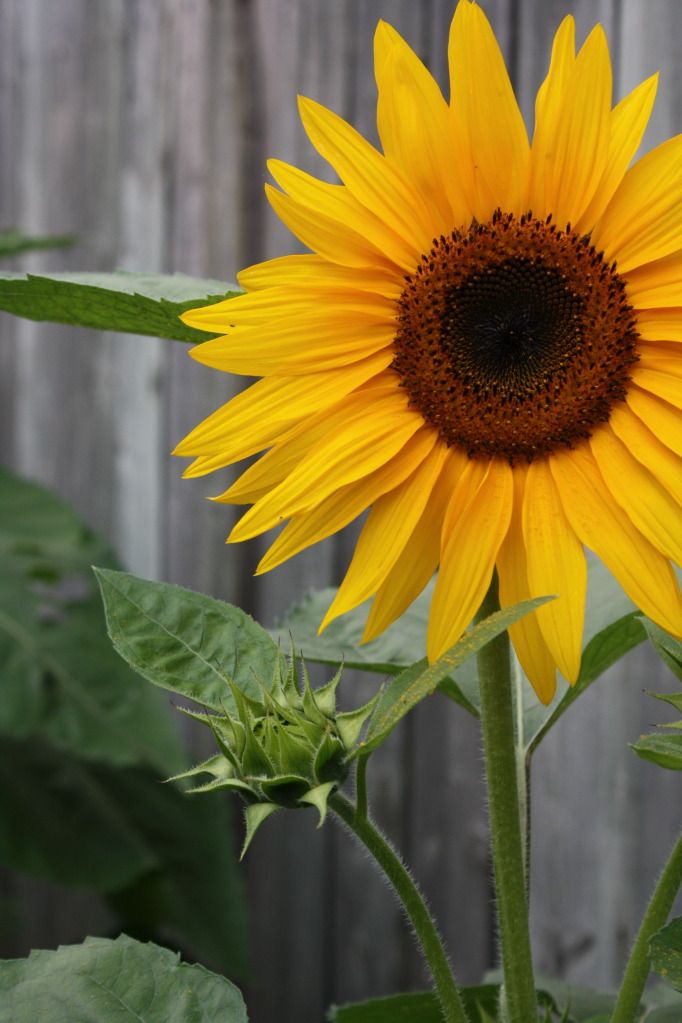 We have an amazing friend coming to stay with our pups while we're gone, so all will be cared for at home, but no one will be watching out over this blog for our five day vacation. If I were a good blogger, I would probably have arranged a guest post or two for you but… in my excitement, the whole concept kind of escaped me. I may reappear for a surprise giddy-aunt post at some point during my visit, but don't expect it.
I hope you all have a blessed week, full of family, and friends, and love, and good books, and delicious food, and music that makes you want to dance and sing at the top of your lungs.