I've been thinking a lot lately about what my home says about me. Does it hold within it my values? What does it say about how I feel about my family, my friends? How does this place reflect my role in the world? How I feel about religion, and politics, and rights, and the city, and the dirt on which we're built?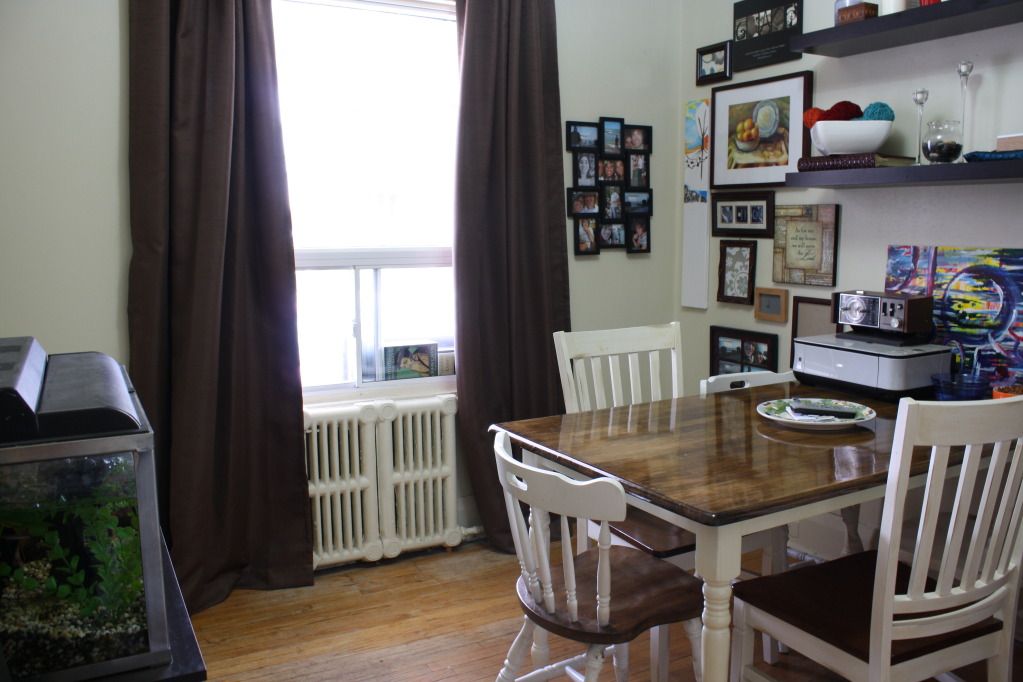 I've never looked around my home and thought it beautiful. Comfortable, yes. Cute. Sure. Coming along. Definitely. I recognize that my home is in a constant state of progress but that I have no innate talents when it comes to decorating. I will be surprised if my home is ever featured between the covers of the likes of Style at Home or House Beautiful. But, I'm beginning to realize that my home is so much more than the beautiful things it contains. I'm sure you've heard this quote:
Have nothing in your house that you do not know to be useful, or believe to beautiful.
I don't believe it.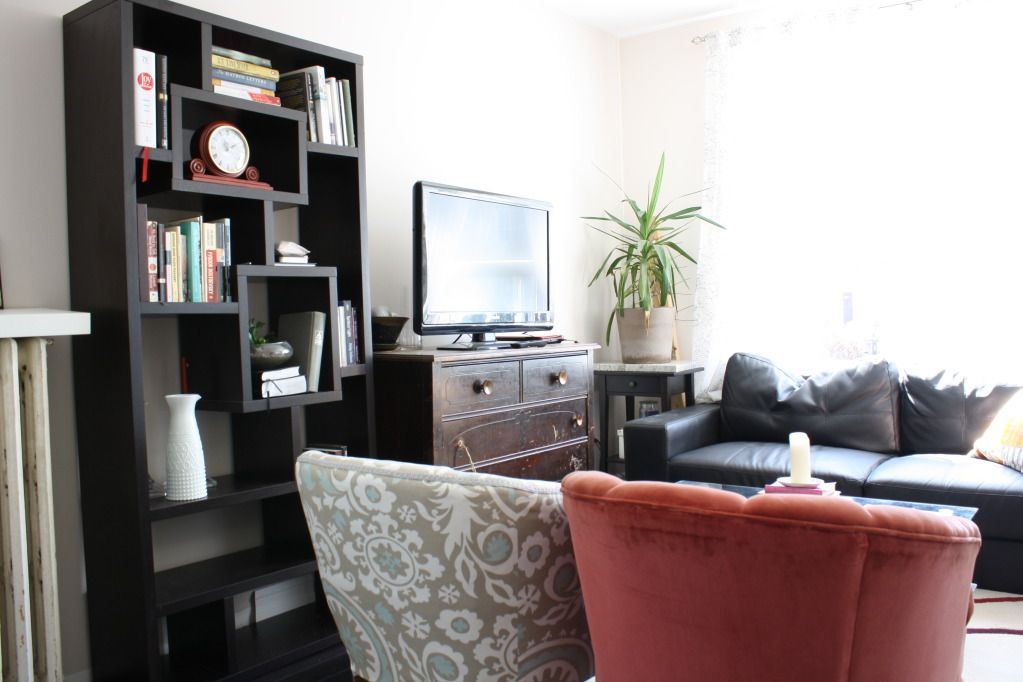 Don't get me wrong: it's a nice idea and something I believe interior designers should take into consideration with each and every client they work with. But if my home is a reflection of myself – something I truly hope it is – this idea falls short. I am not always beautiful. I am not always useful. More importantly, there are things that are important to me or important to the Husband that are not always beautiful and not always useful. I am not about to hide those things in a space that is meant to be completely and utterly us.
For example. I am a voracious reader. Problem: I don't find books to be a particularly attractive way to decorate a room. Ah! But they're useful! Except that they're not. I read a book once and I'm unlikely to pick it up again. And yet, our home is full of books. I've toyed with boxing them all up and dropping them off at the nearly thrift store, filling my bookshelves with pretty trinkets instead. And yet, I can't. They are neither beautiful nor useful, and yet, I love them. I love them because they are part of me.
I would like to refocus. I'm stepping back from the goal of creating a beautiful home. I'm leaving William Morris behind. Rather, I want my home to be passionate. I want it to be a place that reminds us what we care about. I want our home to be a place in which we can be grounded, in which we completely and utterly know who we are. In which we, husband and wife, support each other wholeheartedly, and from which we reach out to offer care and support to those around us.
Home begins and ends with the people. I'm sure no one would argue when I say that home is so much more than the beautiful things a house contains. So, this is my new vision for my home: to be intentional about allowing it to reflect all that I – that we – believe, know, care for, and desire.
Who knows what that looks like.