This morning, I slipped on my favourite bangles as I was getting ready for work. They're a gold bangle with little black and white circles set into the band. I love the little bit of drama they add to my arm, the gold, the tinkling clatter they make as I move.
These bangles have been making me think of other places I could bring in a black and gold motif. Turns out, I don't just like it on my arm: I love the drama the bold palette brings to a room too.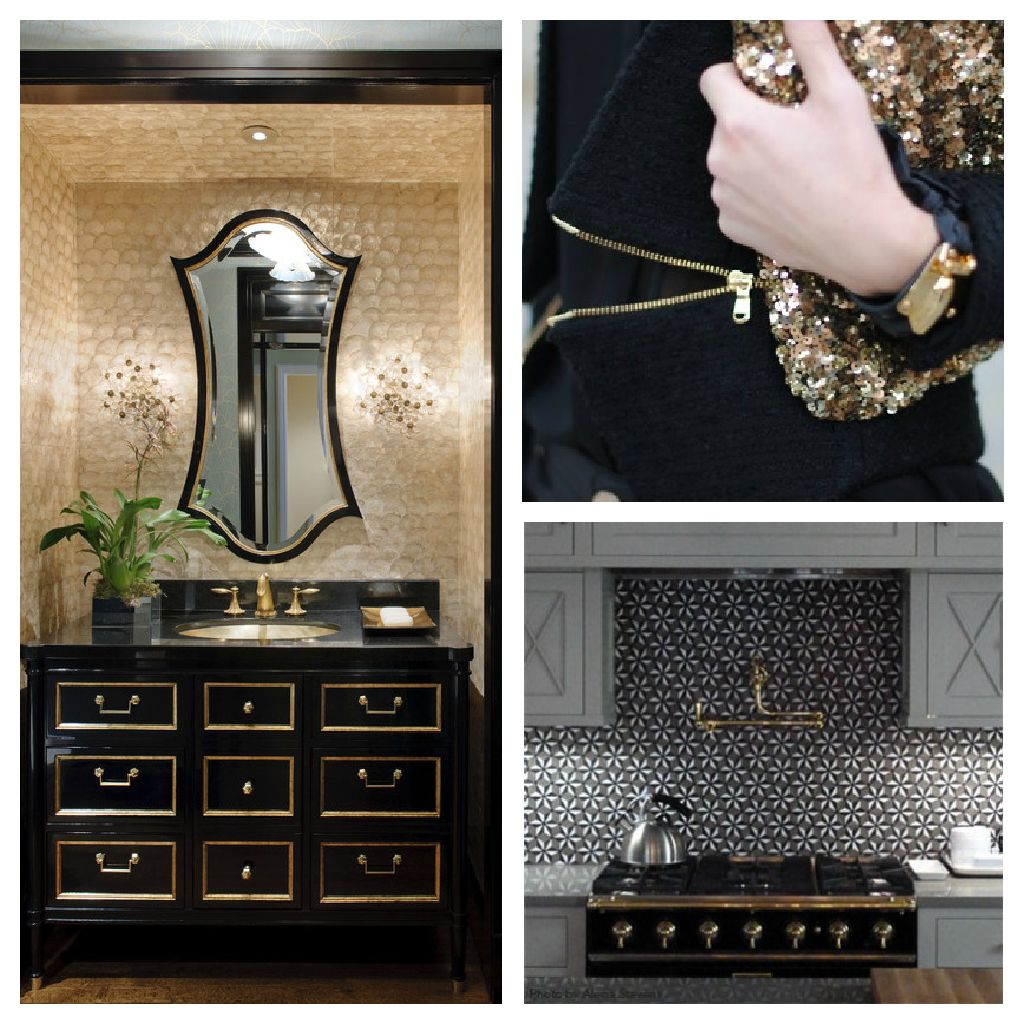 One: A Black and Gold Bathroom
I love the bold contrast of the vanity. Statement-making. Combined with the metallic, gold-leaf wall, it's a space that works because it embraces being dramatic to the fullest.
Two: A Gold Clutch
I guess this runs along the same lines as my bangles. I love gold and black together in fashion. An understated black outfit combined with a flashy gold clutch seems utterly perfect to me.
Three: A Black and Gold Stove
Oh. My goodness. How's that for a bit of unexpected drama?
Admittedly, I'm not sure the stove works as well in this space as it could. The backsplash seems too busy, too much like it's competing with the stove. When you have a stove like that, everything around it can be simple and understated.
If I'm being completely honest, while I love these two spaces, they're not exactly… me. I'm not a black-and-gold, give-me-drama-or-go-home kind of person. Does that mean it doesn't fit in anywhere in my personality except in my jewelry?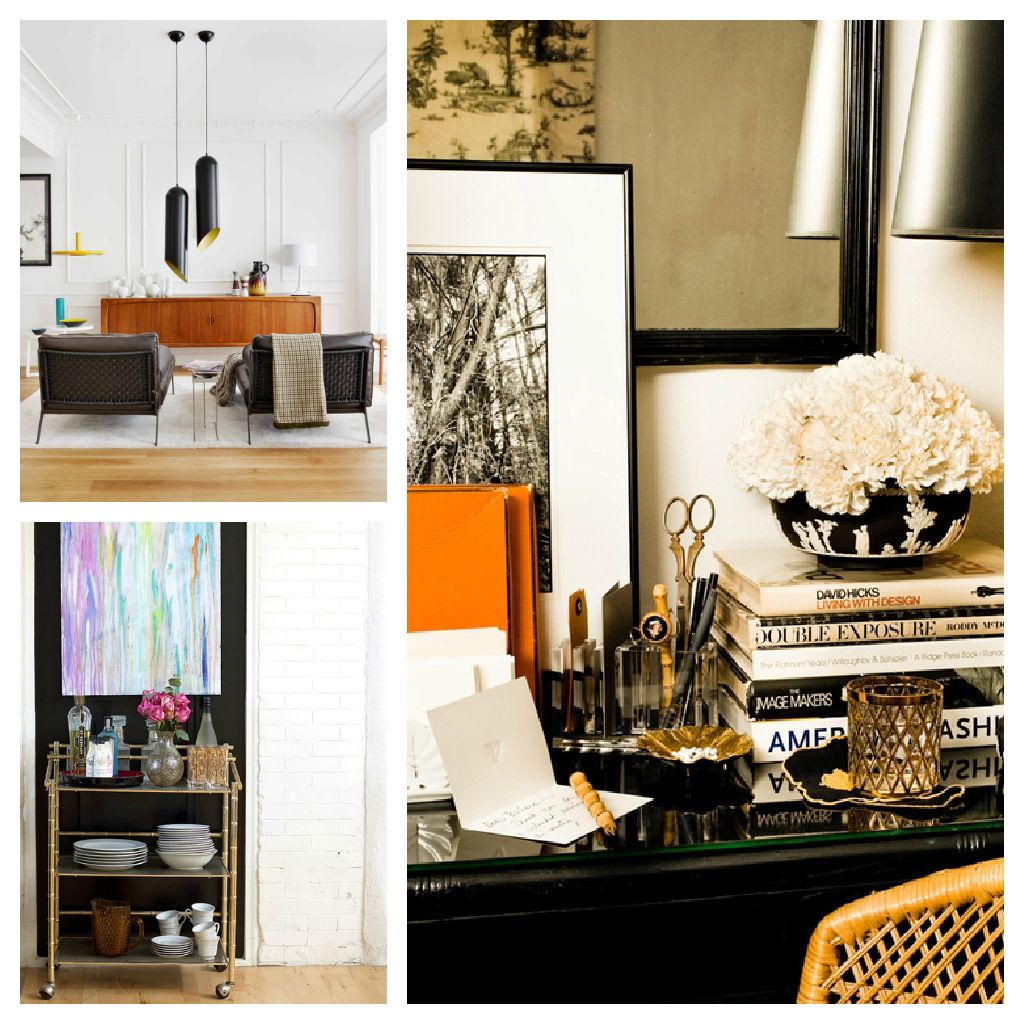 Four: Black and Gold Pendants
It's so subtle, but it's just enough. The gold painted inside the black pendant lights provides the drama of the black and gold without going over the top, without committing fully to such a bold colour palette.
Five: A Gold Bar Cart
Oh, I wish! Where can I find one of these? It's beautiful, a little splash of gold placed against the dramatic dark background of a small black wall. It's just the perfect amount, I think, of each.
Six: A Black Desk
I think I may have stumbled across the official inspiration for my home office whenever I happen to get one. The black, high shine desk. The gold chair, and all the gold accessories. Oh, oh… I love it.
How do you feel about black and gold? I'm eyeing my brass mirror right now, wondering if there's anything black I can pair it with to increase it's dramatic flare. What do you think?