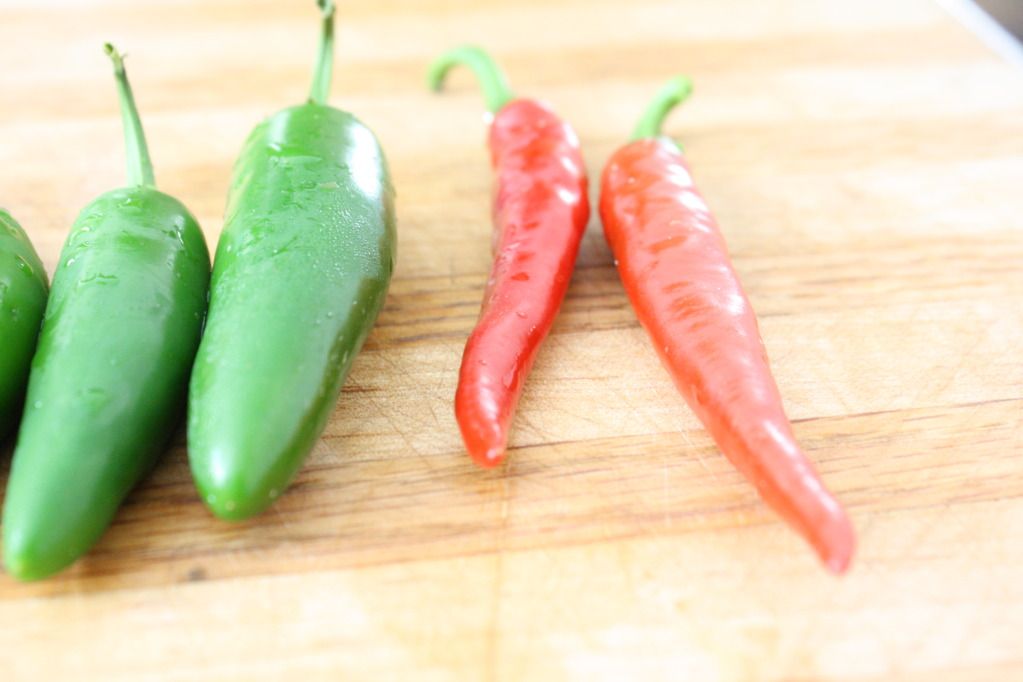 My hot peppers have been doing remarkably well. Perhaps too well. I have an overabundance of jalapenos and the number of red chili peppers dangling from the plant has me kind of alarmed. On top of those two plants, I have a mystery pepper plant, one that claimed to be habaneros, but is growing straight up and pointy, green, then turning brown and rotten. I don't know what they are or, therefore, when to pick them.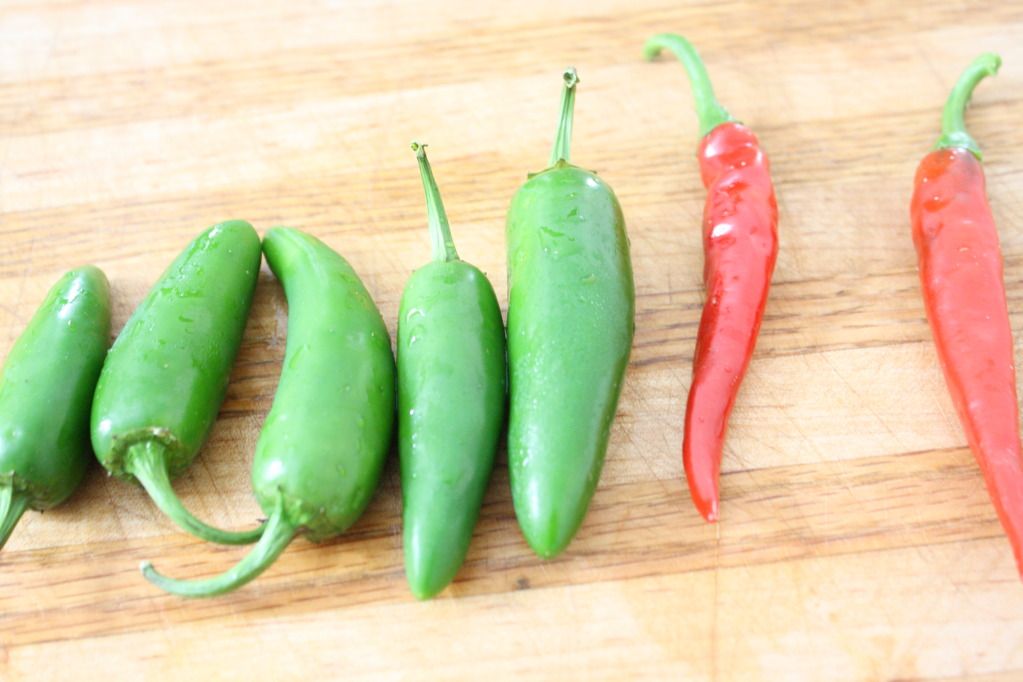 I've made spicy chipotle sauce that ended up so spicy, a single tablespoon provides enough heat to a pot of tomato sauce. I've made jalapeno bread. I've made a delicious, tomatoey shepherd's pie of sorts.
I'm happy with my peppers. Even if we don't eat too many spicy foods, I'm glad they're doing so well. If only I could say the same thing about my falling over bushy mess of tomato plants.