It's a little hard to introduce something with no name.
It took us three days to name Mocha. How long do you think it will take us to name this little guy?
Here's the story:
We've been talking about a second dog for a long time.We always kind of knew that, as soon as we felt Mocha was ready, and as soon as we were in a situation that would allow for a second dog, we would go for it. Every few months or so, we've been checking Craigslist and Kijiji, keeping our eye out for breeds and prices. We started checking out CKC (Canadian Kennel Club) registered breeders. And, then, the shelters in the area.
Why were shelters our last choice? Especially over online classifieds, which are notorious for advertising breeders and puppy mills and skeptical treatment of animals? For some reason, I got it in my head that humane societies were just as expensive and required an extensive application process involving home visits and multiple interviews, etc. etc. But more importantly, I'm realistic. The Husband and I can raise a puppy – we've done it once, we can do it again! – but dealing with the behavioural issues that many dogs come into shelters with is beyond me. I wish this wasn't true. I believe every dog deserves a happy, comfortable, responsible, and supportive home and walking through the shelter the past few days, I've wished I could provide that home to each and every one. But, I didn't think we could handle the requirements of a shelter dog. Perhaps I'm not giving myself or the dogs enough credit.
This week, though, the Husband checked out the Toronto Humane Society website and saw a litter of four puppies, labeled as rottweiler/wiemaraner crosses. We met on Wednesday evening to check them out and they were as adorable as we expected. Unfortunately, we missed the application deadline for the day by a measly 10 minutes, but were assured that we likely wouldn't miss out on the puppies if we waited a day or so.
We made plans to return Friday, when we would have more time.
Thursday night, we popped on the website. All the puppies were gone. We went to bed with extreme disappointment, and woke up still feeling the ache of the loss of what could have been. At the end of our workdays, we went anyway. There was another litter advertised and, despite our disappointment, we figured we should give them a chance.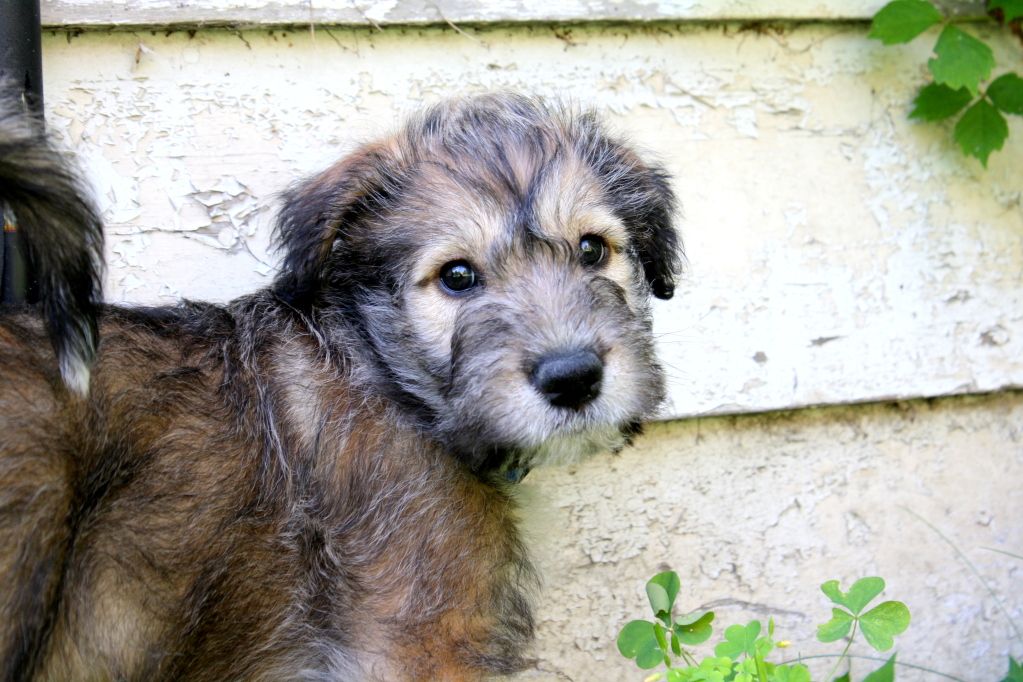 So, yesterday, we visited, submitted an application and interviewed for a puppy. Our interviewer sent us home to think about it for the night and to honestly ask ourselves if we can handle the puppy's schedule what with our full-time work schedules. We spent the night asking each other how much we really wanted this and arranging puppy visits and dog sitters for the next few months until the puppy is old enough to handle the time by himself.
This morning, with plans in place, and all questions answered and uncertainties laid to rest, we loaded Mocha into the car and took one last trip to the humane society. Home he came.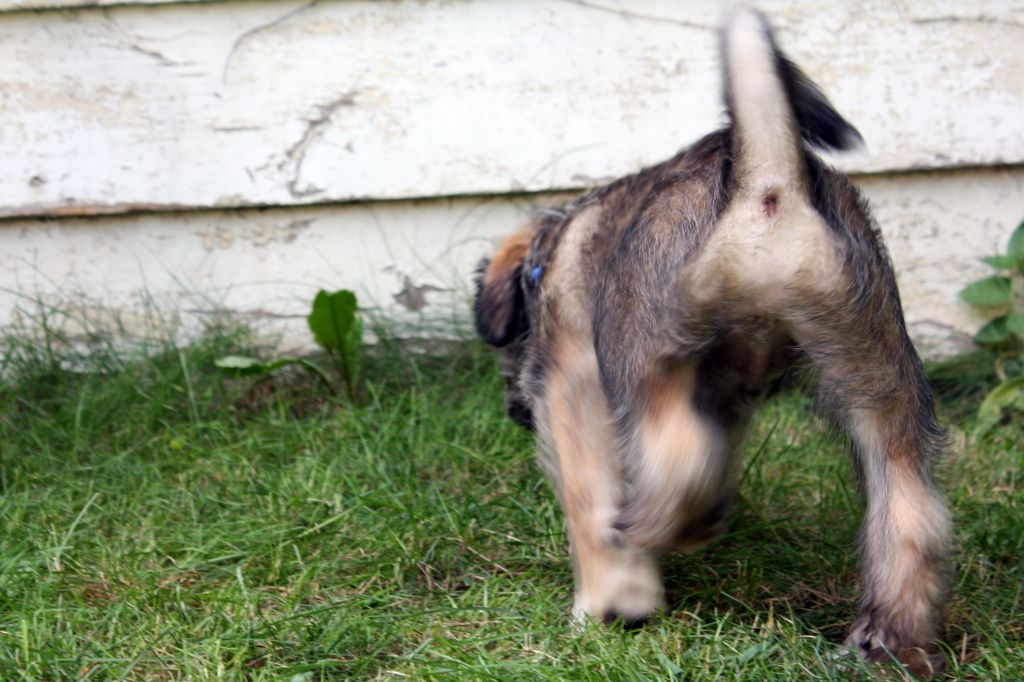 He's adorable. He's smaller than Mocha, but nowhere near as small as she was when she was a puppy and, the shelter staff think that he'll grow to be around 40 pounds, double the weight of Mocha. He's a Schnauzer Terrier cross, and was born in the shelter after his mom was admitted.
Speaking of Mocha?
She's managing. She's not so sure yet about this thing that has invaded her space and won't leave. But, she's getting there. They've had some friendly moments and some less than friendly moments. It will take time and patience, but I think she'll come around.
She's still my puppy girl, my sweetheart.