This past weekend was one of the first we've had in a long while that didn't involve tents or weddings or other summer activities. With this in mind, as Saturday approached, I began to plan. I wanted to do something this weekend, something creative, but something I could finish.
I eyeballed my TV stand dresser, even made a plan to visit Anthropologie for some whimsical drawer hardware. I reviewed my pins. Found a few more to add to my pinboards.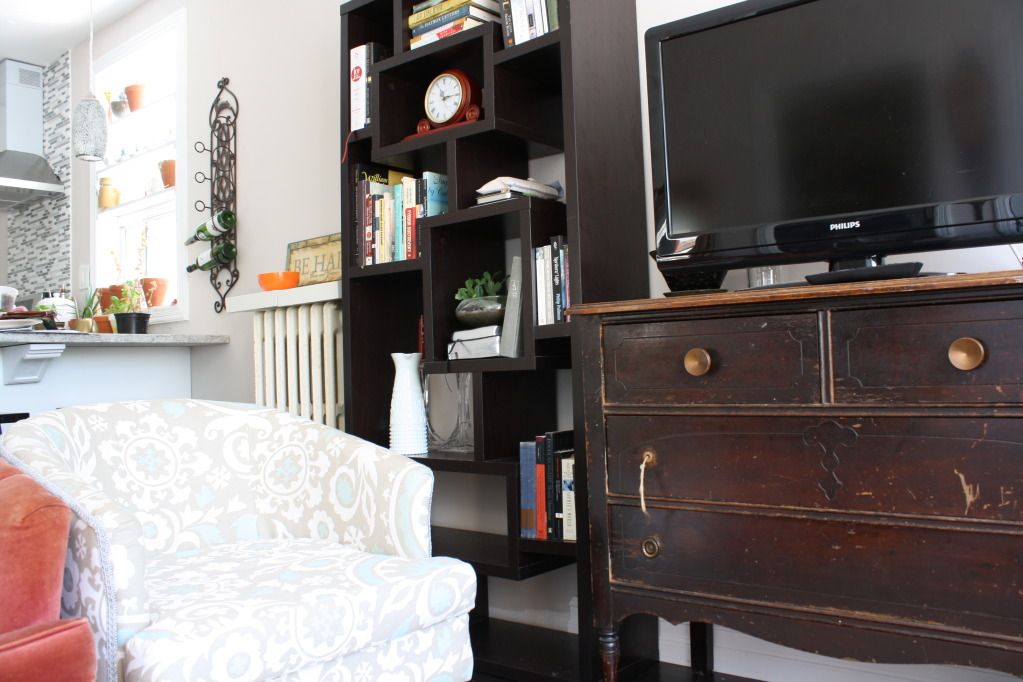 Unconvinced that I'm not still in love with the old, distressed look of the wood, however, I turned my thoughts to a couple beside tables.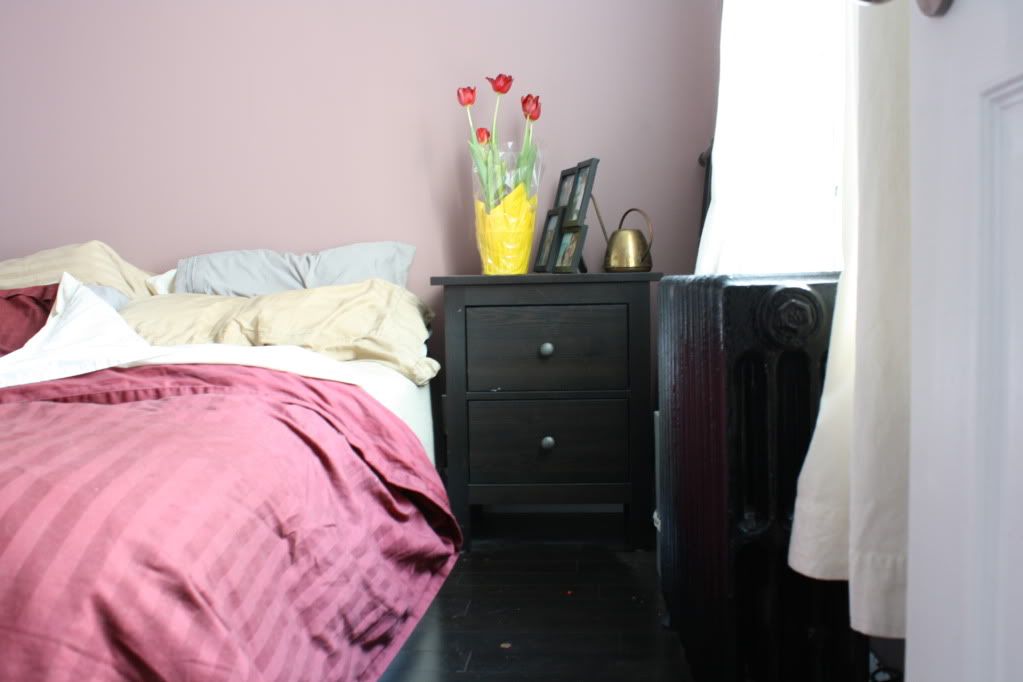 These are basic Ikea dressers that we've had since we moved to Toronto two years ago. They work fine. They still look pretty good. But are they maybe a little boring? A little ho-hum?
The Husband disagreed. Frowned when I told him I was going to paint them on Saturday. Said, "Maybe you should wait." But couldn't give me a reason why.
Sometimes, being a partnership and respecting another person's wish kinda blows. I moved on. My thoughts perused to this: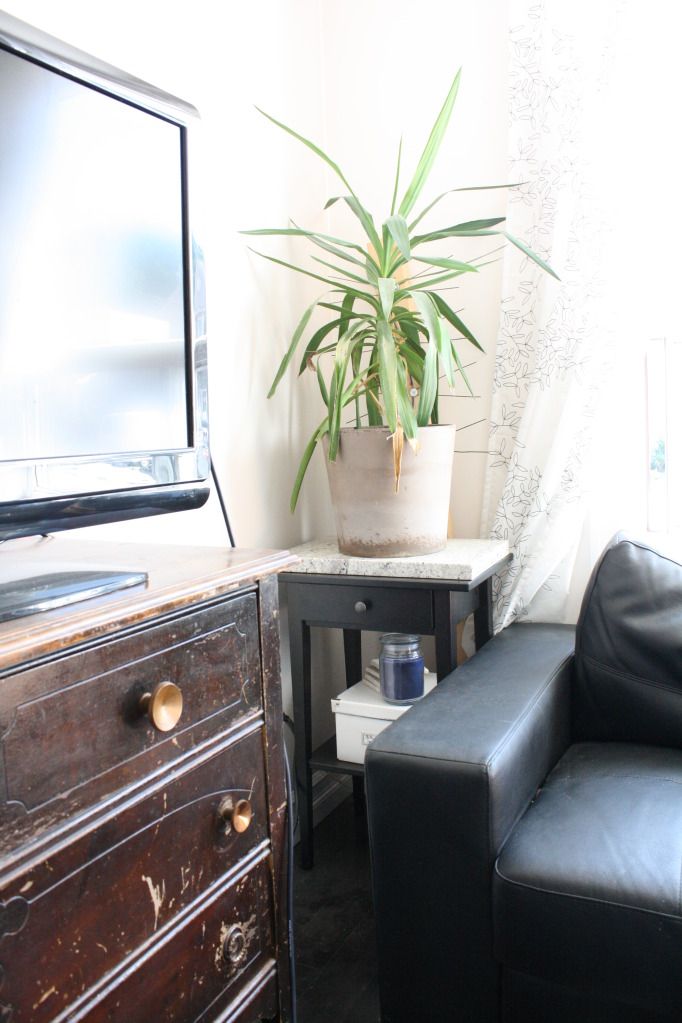 Another bit of Ikea, tucked away in a corner. Once I mentioned it though, and the Husband had no reason to shoot it down, it seemed the real reason for his reluctance about my furniture make-over plans came out. He wanted to make plans too. He didn't want to be lounging around watching hour after hour of Netflix and getting more and more bored while I took apart furniture, sanded, painted, and varnished. His plans, however, were focusing on another part of the house, one that maybe took a little more priority.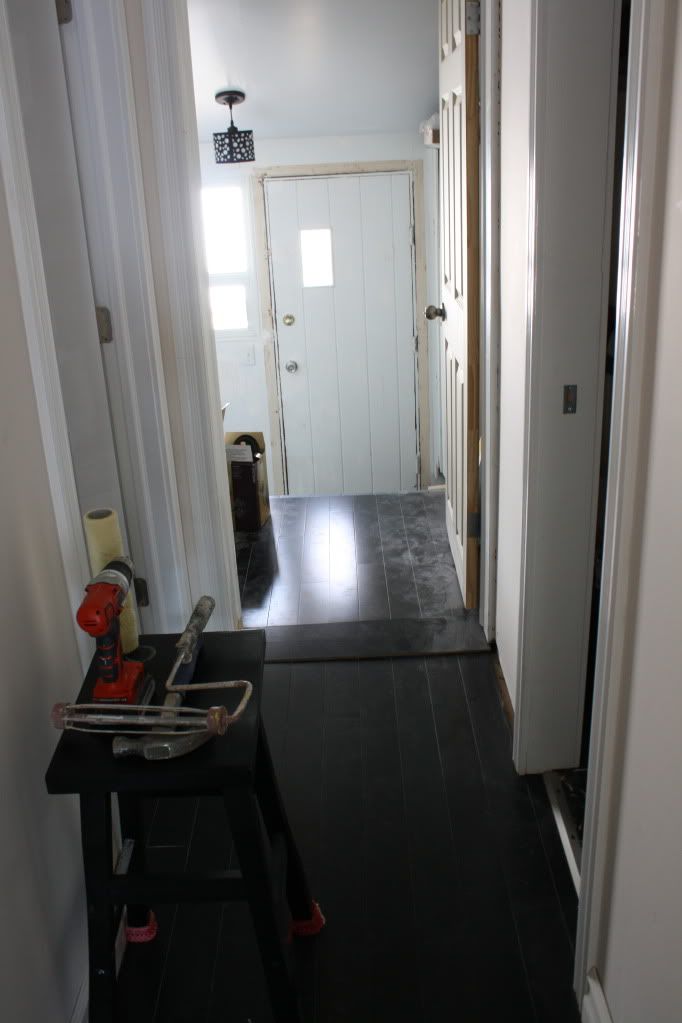 The mudroom! So much got done this weekend. I'm a little proud of our productivity and what we're slowly turning the space into. Come back tomorrow and the next day for a run-down of the projects we finished, the ones we almost finished, and a mini reveal of our progress!