Happy Tuesday! I hope all my Canadian readers enjoyed their long weekend! Do friends south of the border get a 'Civic Holiday' too?
Today, I'm switching gears and taking you back to a long-time, unfinished project. Remember our mudroom? It hasn't changed much since my last installment of updates, and there's a lot yet to be done.
We have already ripped out the existing pantry and rebuilt a new one, extended the bamboo flooring out onto our landing, and painted. When I put it that way, I feel like we've hardly done anything at all.
Admittedly, we ran out of steam, partially because this particular project had such low priority. But now, since Project Lift-the-Roof is still so far off, I'm starting to feel the itch for more progress, yet again.
So, what's the next step?
Tiles!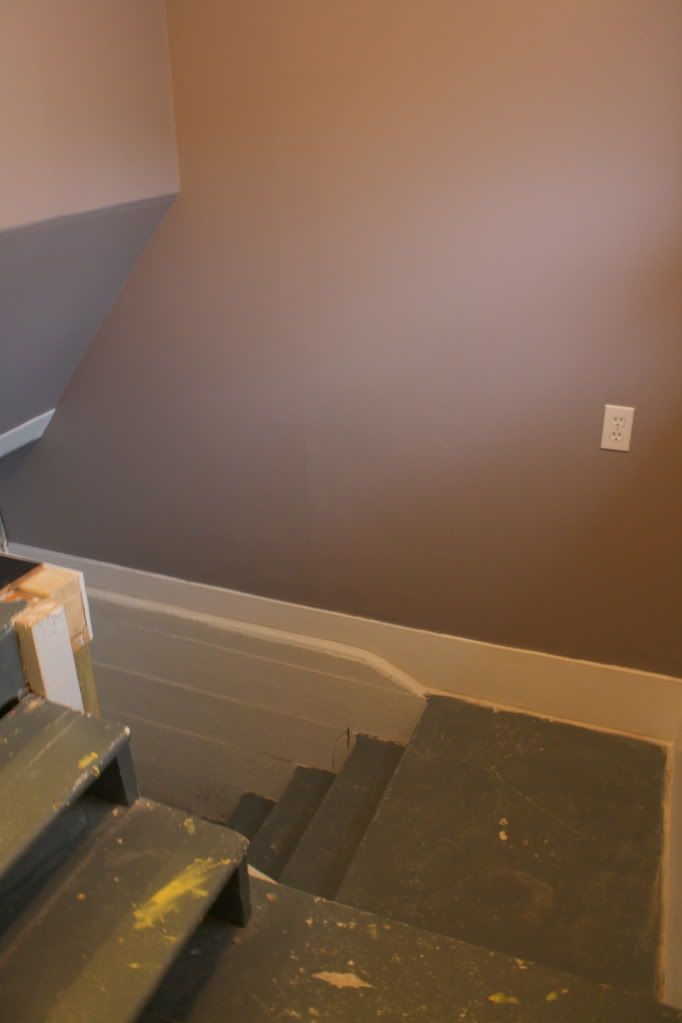 The plan has always been that we would cover these two landings – the wood one right in front of the back door and the landing to the basement – in tiles. The tiles would be far more durable than our gorgeous bamboo, and far more likely to be able to handle the massive salt deposits and dirt tracked in on boots and shoes. Besides that, a little while ago, I found these beautiful ceramic tiles at RONA*.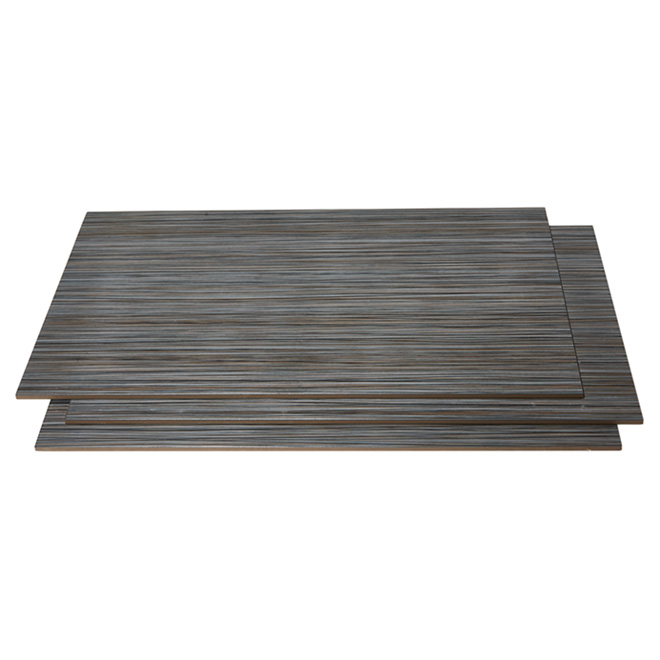 I'm not sure why, but even for this small space, the idea of huge 12 by 24 ceramic tiles appeals to me. Having fewer seams in this space just seems right. This one seems to be the perfect bit of modernity, sleek, but textured.
Am I off? Would I be completely disappointed with the huge tiles or would it be just right? And, perhaps the more pertinent question… will we ever get around to picking up the ceramic tiles at RONA and actually getting around to this?
* This is no surprise. For some reason, we seem to have our best luck with tiles at RONA.
Our bathroom floor
– a gorgeous black marble that I still love – and
our shower tile
– the metro style ceramic tiles – came from there.
Our kitchen backsplash tile
too! It was heavily marked down, a gorgeous mosaic of glass and ceramic tiles.