Today is the last day to enter my Blurb giveaway! The giveaway will close at 7 pm tonight, so don't forget to sneak your entry in last minute!
On Sunday, when it started to rain so hard I was getting splashed by the droplets in my seat on the front porch where I was curled up with a book, I came inside and settled on the couch by the window. The kitty was already sitting there, watching the rain come down, falling asleep every few minutes.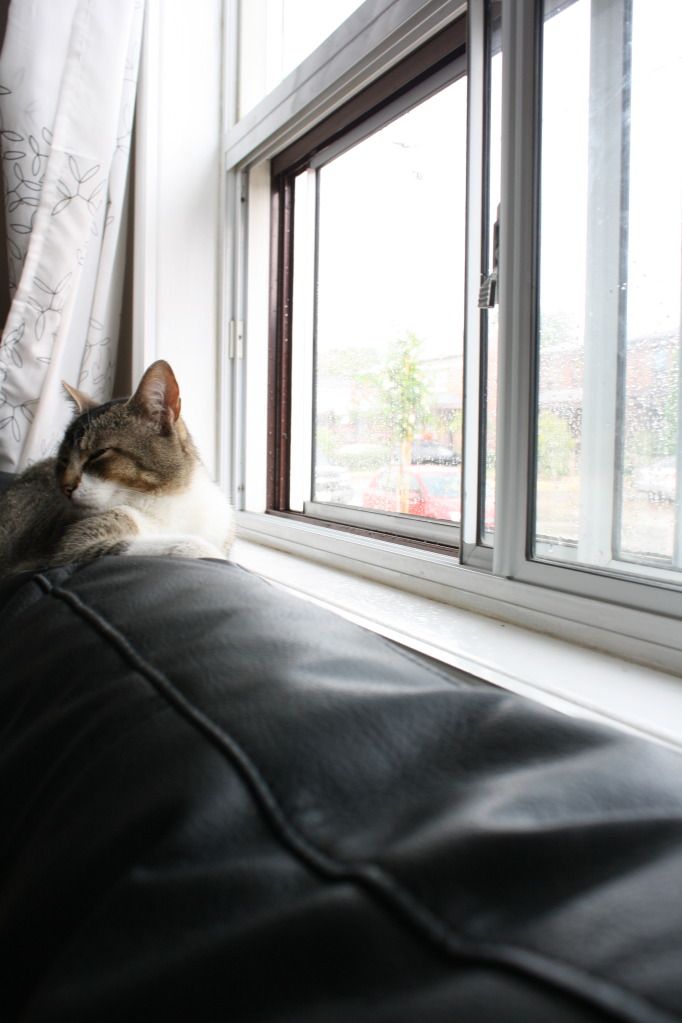 I love my cat. Moments like these, I fall in love just a little bit more. Pekoe came to me in the summer of 2006, the summer I was working the most difficult job of my life, in the heat, surrounded by people I didn't know how to connect with. Every day, I came home, sunburnt, stinking of elephant poop, exhausted. This face greeted me.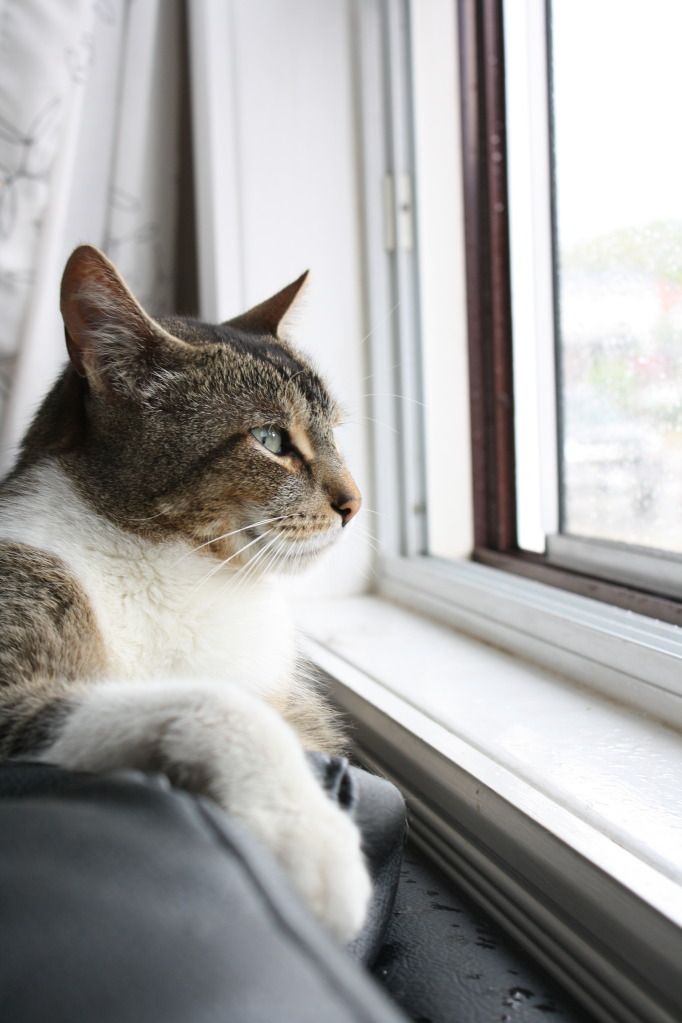 Pekoe was a stray, so I don't know his heritage, but when I took him to the vet this past winter, my suspicions were confirmed.
"He seems to have some Abyssinian in him," she said. She was referring to his coat, which has the characteristic Abyssinian ticking, meaning each strand is about three different colours, giving his coat a speckled, almost salt and pepper kind of look. I'd discovered the breed years ago, when I first got Pekoe. His personality fits the standard nearly to a T – active, curious, and fiercely loyal. Oh, fiercely loyal.
He is my kitty. I am his person.
Have a wonderful weekend, friends! I hope you have a weekend of Sundays.