I get offers to guest post here on This Dusty House all the time. Unfortunately, most of the time, these offers aren't coming from fellow bloggers, people I would love to support, but rather from companies who are hoping to get a link and some free advertising for me. I've never been able to figure out what's in it for me and, more importantly, for you guys, so, for the most part, I just ignore them.
(Hey, bloggers! Want to guest post? Send me an idea! I'd love to feature you, your blog, a recent project… anything!)
But then, William from Loveday Antiques contacted me. For the first time, someone with a decent pitch, a little persistence (he emailed me three times before I realized he may actually be legit), and a head full of information I'm interested in wanted to post here. I know next to nothing about antiques, but I love them and wish I owned some of my own. Secretly, I have a vague hope that my thrifted dresser might actually be 100 years or more old and worth significantly more than what I paid.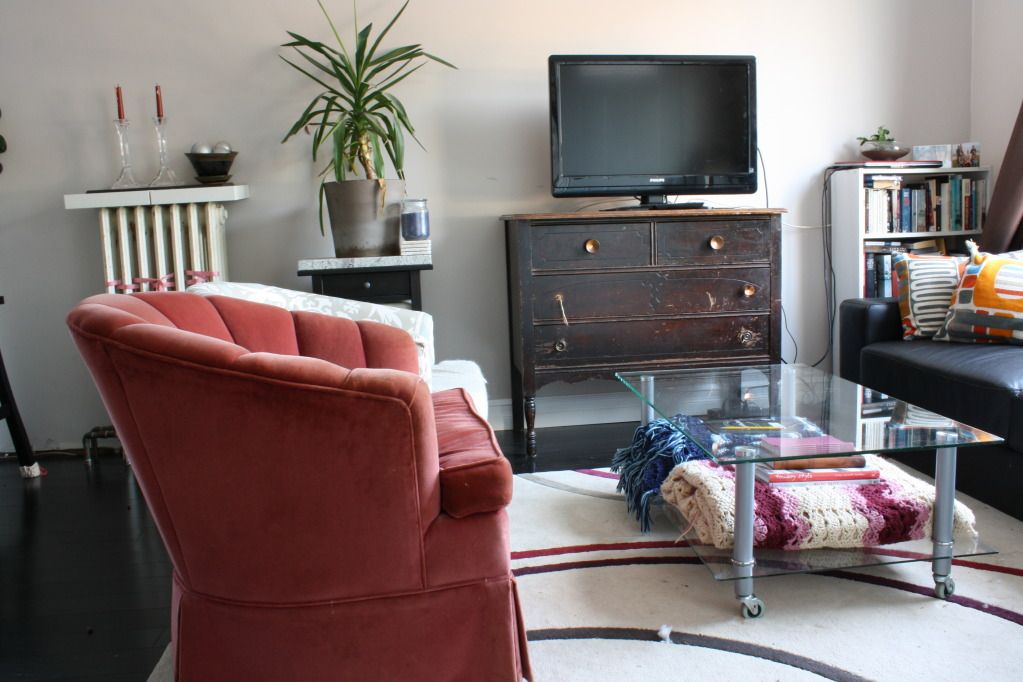 I agreed to his request, sent him an assignment and this is what he sent back.
How to Identify Antiques and Quality Furniture
While it's enjoyable to dream about finding a brocante that turns out to be an antique worth
thousands of pounds, novice bargain hunters can quickly find themselves at a disadvantage in
a field where reproductions and fakes are far more plentiful than the real thing. Developing
the ability to identify quality furniture and antiques takes time, practice and study. The good
news is that you'll acquire successful antiquing strategies along the way.
Choose a Niche
It would take several lifetimes to master the particulars of every category of antiques,
collectibles and fine furniture. Even the most experienced antiquer has more success with a
singular focus. Begin your search for hidden treasure by choosing a specific area of interest.
Selecting a category that genuinely interests you is a better strategy than choosing one you
think may be more profitable.
Whether it's a focus on glassware, jewellery or rare antiquities, once you've chosen a niche,
it's time to hit the books. It's important to learn about the category's place in history, its
cultural significance and the primary manufacturers, artists and designers who are most
associated with the category.
If studying blue-and-white porcelain, for example, you'll learn that the shape and size of a
piece can help you determine the point of origin and place the object at particular point in
history. You'll discover that the specific shade of blue matters when determining the value of
the porcelain, as well as design, feel and markings on the piece. After a general overview of
your niche category, you may even choose to narrow the field further by concentrating on a
specific time period, culture or manufacturer.
Hone Your Visual Memory
Looking at pictures in a book is one thing. Studying the items in person is quite another. The
more objects that you can peruse with your own eyes and touch with your own hands, the
quicker you'll become familiar with the attributes of the best items in your niche. Visiting
museums can help you learn the characteristics of the best objects in your category. Attend
estate sales. Develop relationships with dealers. Take every opportunity to physically study
and discuss the most valuable items in your category.
Start a Collection
Finding an item that is the "genuine article" doesn't guarantee that the object will be
valuable. The condition of the piece must be acceptable as well. Make sure that furniture
pieces feel sturdy and that there are no splits in the wood. Look for chips and hairline cracks
in ceramics and pottery. If shopping for items like clocks that contain working mechanisms,
ensure that gears and gadgets are in working order.
When it comes time to make a purchase, buy from a reputable dealer, one who understands
that continued success depends upon selling quality items. If contemplating a major purchase,
don't hesitate to get the assistance of an expert before making a final decision to buy. With
experience, and knowledge, you can learn to indentify quality furniture and antiques.
Author Bio:


William Robinson is an antique enthusiast and spends much of his time researching historical
periods and styles that interest him for use in modern interior design. He currently works for
Loveday Antiques, who are an antique dealer in London who specialise in antique wooden furniture and leather.
——————————————————-~*~———————————————————–
Oi. Who would have thought the whole antiquing thing was so involved? I'm relatively certain that, even if what I have sitting in my living room is a 'genuine article', it's condition would immediately knock out it's value. C'est la vie.
Believe it or not, I was not reimbursed for this guest post. Perhaps I should have been, (that's a topic for a whole other post, maybe a whole other blog) but William came to me with a good idea from a business I can get behind, so I was happy to publish his writing for him and for Loveday Antiques.