Pekoe does not get enough love on this blog.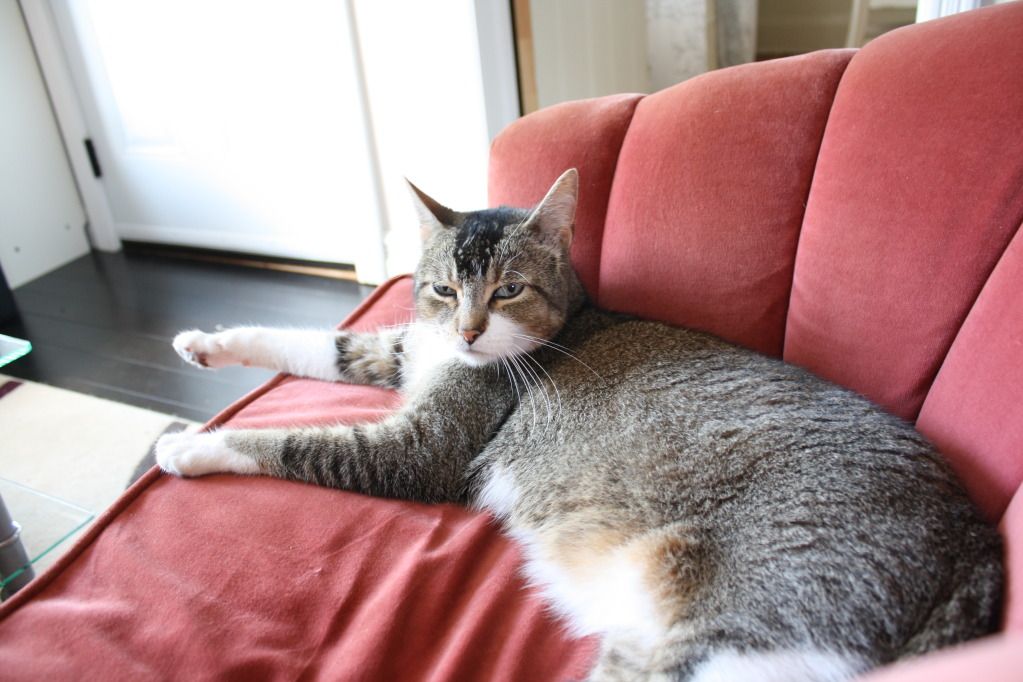 The Husband thinks he looks angry all the time. I know better. I know that face is his I'd-rather-you-put-down-the-camera-and-start-rubbing-my-belly-instead face. It could also be I'm-plotting-the-best-way-to-plant-a-rose-breasted-grosbeak-in-your-bed face. Or his this-is-my-chair-now face. More likely, it's his I'm-going-to-hit-the-dog-in-the-face-with-my-clawless-paws-until-she-becomes-still-enough-to-shower-with-licks-of-affection face.
Ok, I'll admit it. He's kinda hard to read.
Today, Barbara of Hodge:Podge by Markova Design is sharing all about me for her So Canadian Eh? series! I'm so excited to be a part of this. You must go over and check out the post, (with a warning… I'm a little wordy!) and stay a while and check out everything else she has going on. She's in the middle of a room makeover challenge right now which she has already done some amazing work for. Her blog is definitely worth a long-term perusal.
Happy Friday, and have a wonderful weekend!