Today's Three Things for Thursday post is all about West Elm and wine. Last night, the Husband and I met downtown after work and went to iYellow Wine Club Presents +Design Series brought to us by Crush VQA Wines, and hosted by the iYellow Wine Club at West Elm in Liberty Village. We wandered the store with a glass of wine in hand, drooling over everything, imagining filling our home with West Elm goodness, knowing full well that no purchase made sense just right now.
One: On Being Media


I was invited to this event because I blog. And because I tweet. And because I instagram. In other words, I was invited specifically so I would write this post and get iYellow Wine Club's name out there, all while sharing low quality camera phone shots of amazing West Elm stuff. When I introduced myself to the person at the door with the list and was met with an exclamation of "Oh! You're media!", a little thrill went through me.
My power as a blogger, as a writer, as a journalist had been recognized.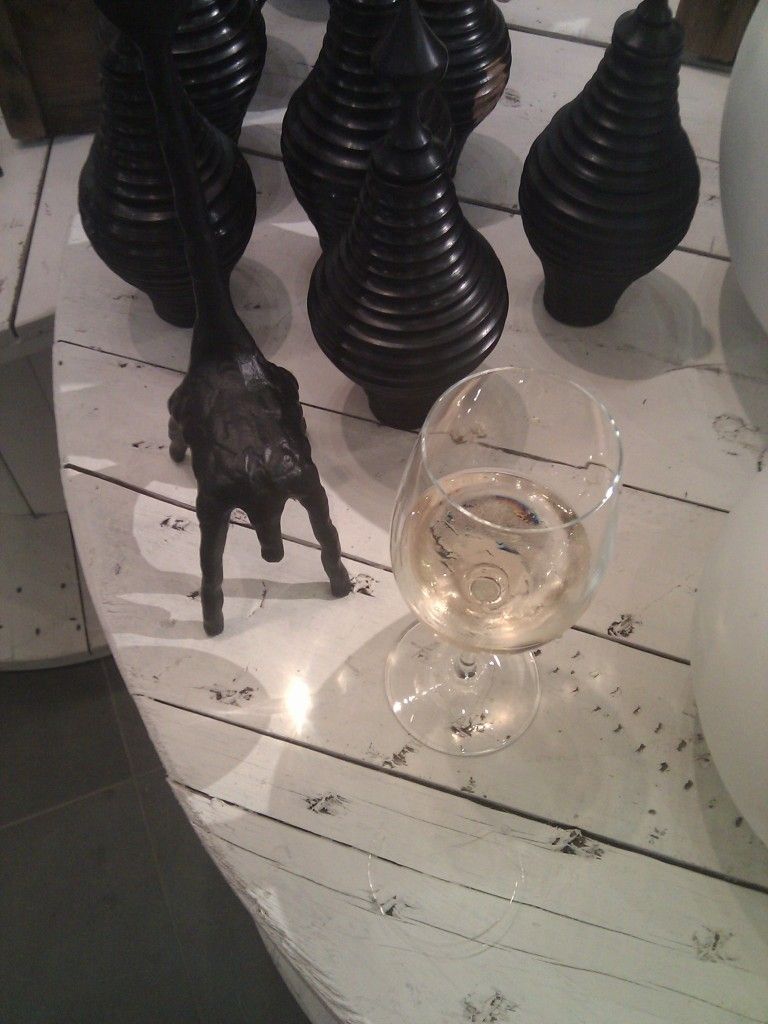 Empowering, yes. Validating, yes. Encouraging, most definitely. Have you ever had a similar experience?
Two: West Elm
I love West Elm's stuff. I really truly do. Unfortunately, it's going to be a while yet before any of it actually finds its way into my home. I get that it's great quality. I get that it's worth the money. At this point in time, though, I just can't justify it, even with the extra 10% off coupon they handed us as we walked in the door. Sure, we're not in the middle of renos right now, but we likely will be in six months. Why would we drop a significant amount of money on something that may not even fit in our space once we're all done?
That didn't stop me, however, from wandering around and filling my head with so much inspiration I felt like it was going to explode by the end of the night.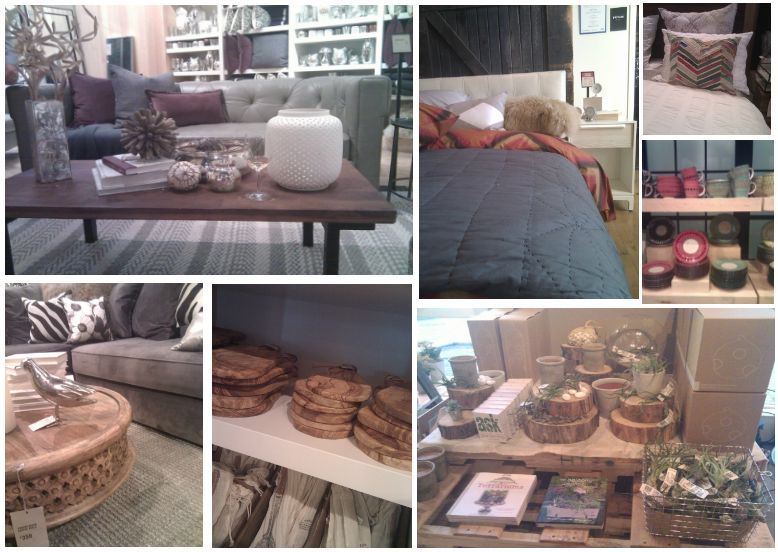 There were couches and coffee tables to fall in love with, bedding and pillows to drool over, dishes and cutting boards to long for, and real, live succulents to wonder at. The whole store was a bit of a delight.
Three: Shopping with the Husband


It took a picture of these at the beginning of the night, thinking they were kind of cute and kitschy, with just enough retro flair to take the cheese out of them.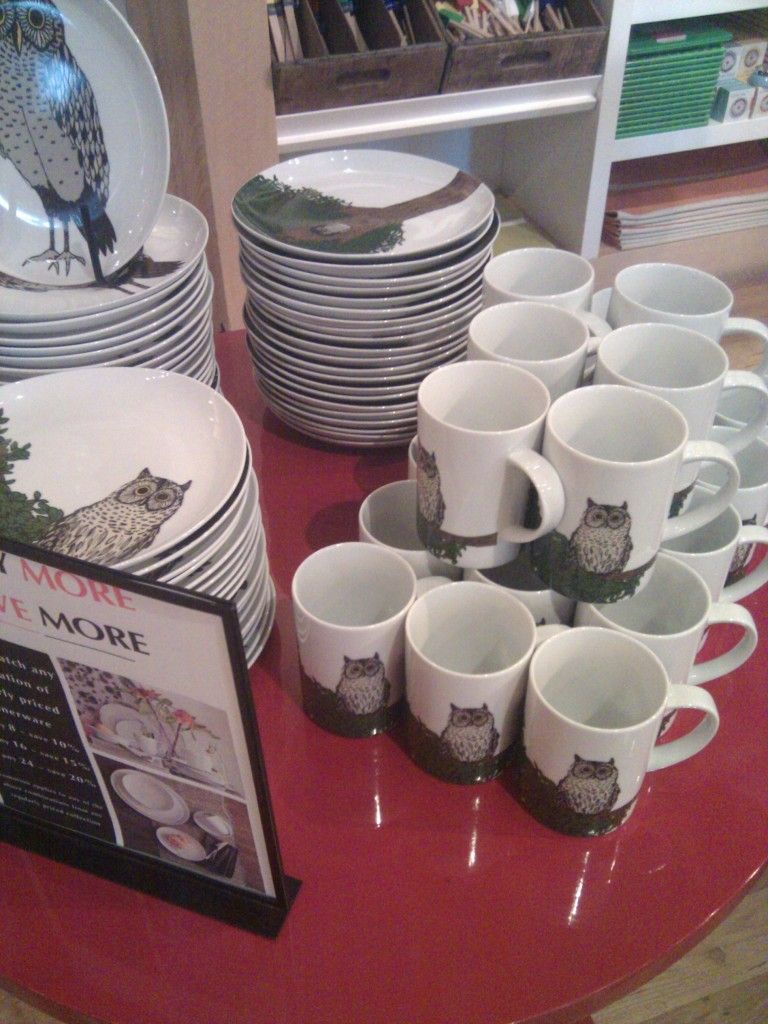 As we started to head out the door, the Husband picked up one of the plates, looked at me, and said, "Never buy something like this, ok?"
I laughed and reassured him, but pointed out that I could totally see them working if I were just a little braver with my decorating. Perhaps at a cottage. If we were rich.
Later, as we settled into a burger at our local patio (Seriously, was the weather last night not absolutely perfect for outdoor lounging?), I thought a little bit about our shopping dynamic. The Husband was happy to be my arm candy for the night, to be introduced to a few of my blogging friends (Nicole! Lindsay!), and hem and haw over duvet covers and porcelain bowls. This is definitely a topic for another, more in depth post, but last night, I was grateful for him.
Even if he couldn't see any place for the owl plates in this world.