It was, once again, hot this weekend. Great for long weekend activities like taking long walks on the Don Valley trail and picnicking at the beach. Not so good for spending time in the garden pulling weeds.
I did it anyway.
I realized, as I pulled weeds, that I haven't shared a garden update in a long while. In fact, the last time I shared a garden update, we were just beginning to plant. And we've changed plenty back in our little garden! The most important change, the thing that makes our garden feel like a real garden? We built a fence. A gorgeous fence.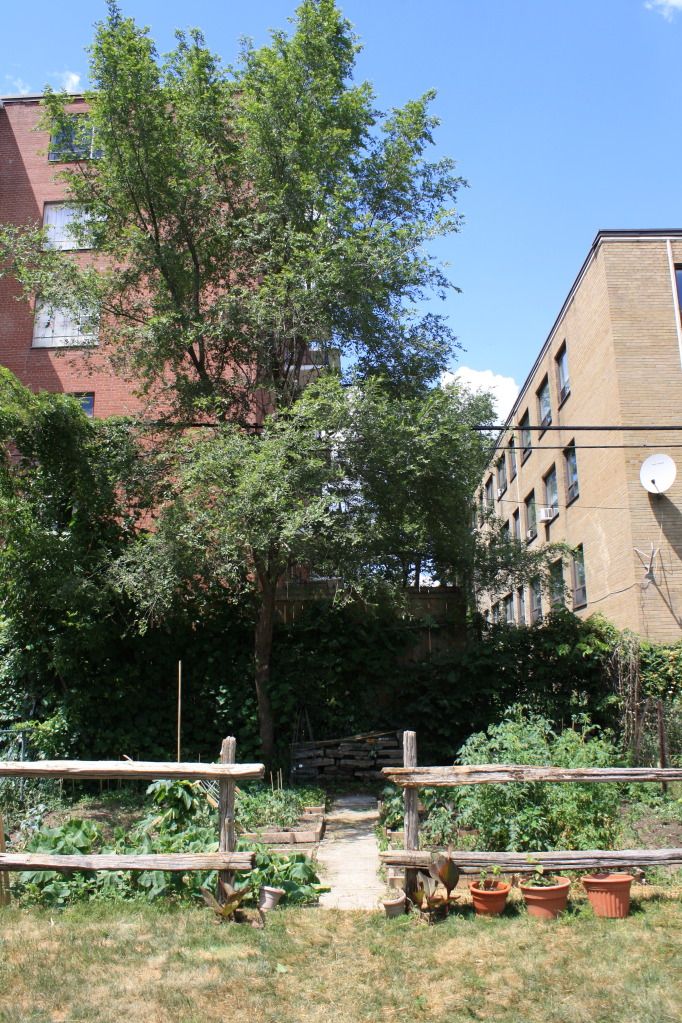 A few weeks ago,
before they left for their long bike trip and left their dog with us
, my parents dropped off four cedar posts and four cedar rails. These are remnants of a fence they removed from their farm, a fence they didn't want and didn't like. I am quite happy to take on their cast-offs, especially when their cast-offs are beautiful, 100 year old, well-weathered and worn cedar rails.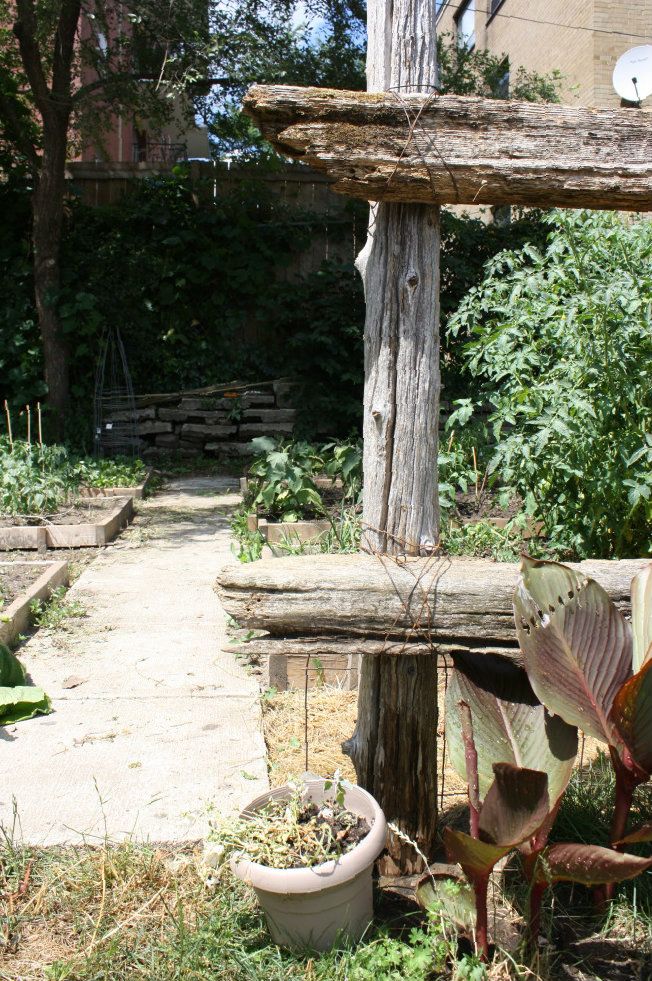 Being so old, the rails won't take nails. They would crumble and crack on impact. Instead, we wrapped each connection in wire, which, surprisingly, holds these just a steadily, just as reliably as a good thick nail would. The little wire fence we had blocked the garden off with maintained it's place just behind the cedar rails, directing Mocha's wandering path away from the beds and down the centre of the garden. It's amazing how much this simple fence keeps her out of the raised beds, out of our veggies.
You may not guess from the dead flower in the pot at the entrance, but those veggies? They're growing like crazy. I'll be back tomorrow with a proper garden tour!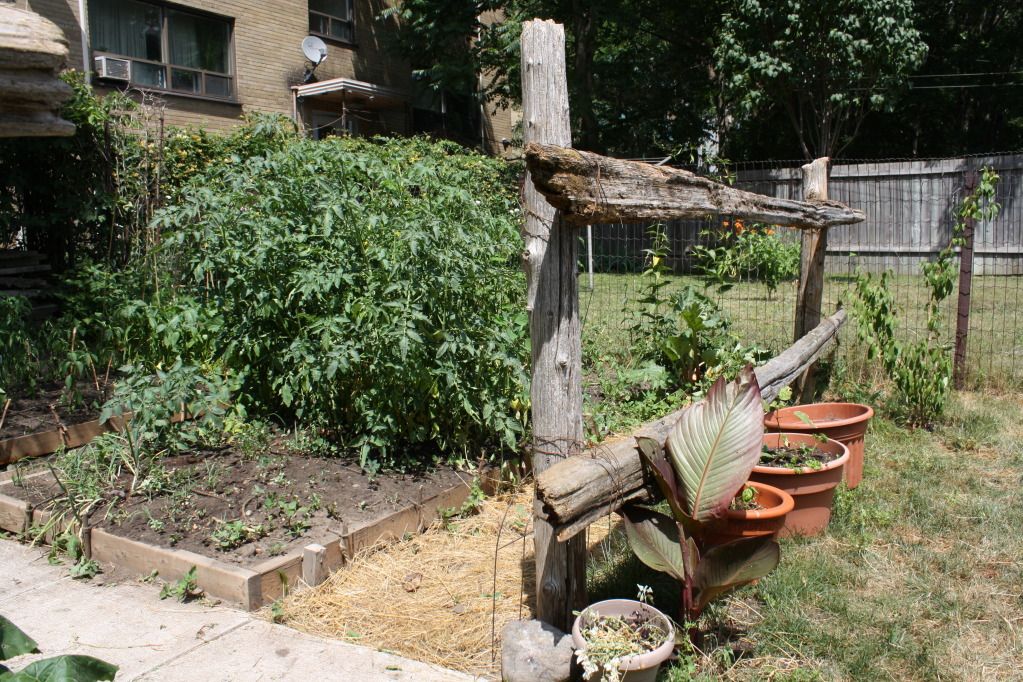 How are your gardens doing?