One


Today, I'm grumpy. These things are getting under my skin:
How time runs out, especially in the morning.
The heat and how it collects in our bathroom.
The lack of food in our house to take for lunch, despite the shopping excursion we did on Tuesday.
The stinky feet smell on the subway.
How far away Edmonton is and how expensive it is to get there.
The man who barged through the subway doors into a crowd of people getting off, spilling his coffee down the back of a fellow passenger as he did so.
How I couldn't get the last of the fruit smoothy out of my huge new water bottle because the straw was too short.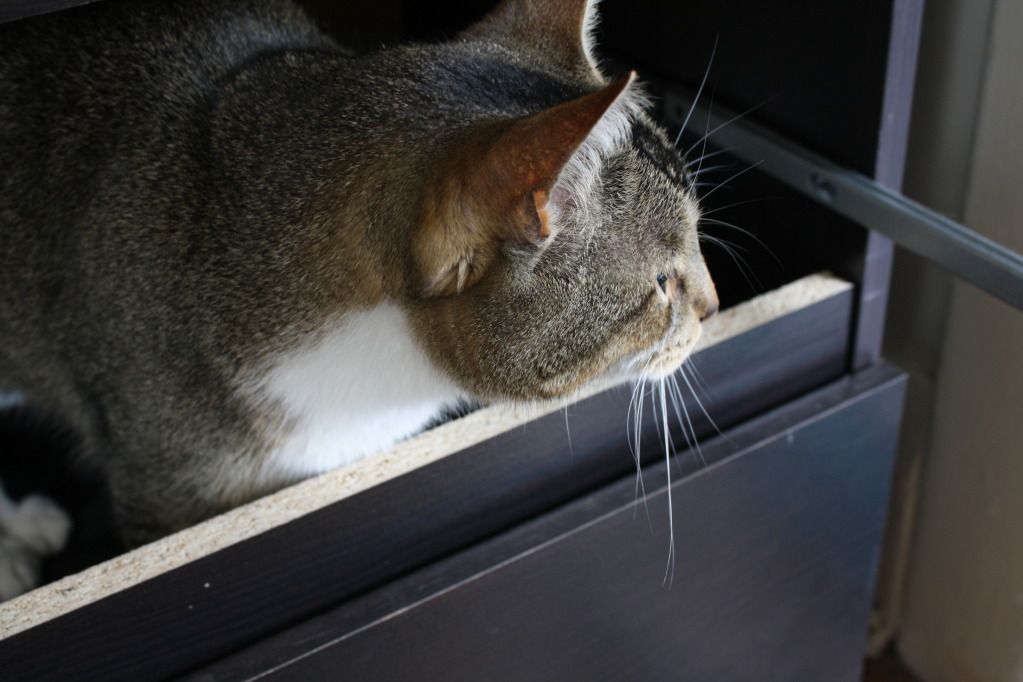 Today, these things are helping me get through:
Morning snuggles with a sleepy Mocha.
Coffee.
The tasty goodies I baked for this weekend last night, despite the heat, waiting to be shared and consumed.
The prospect of a self-given long weekend, spent with good friends, my wonderful husband, and the most adorable puppy in the world.
The tiny, cheap A/C unit that now lives in our bedroom window, keeping our room cool in the heat.
Amazing. I feel better already.
Two
I don't have a home office yet, but when I do, I'm going to find the perfect frame and hang this somewhere within my line of sight:
I write for money (from about 8:30 to 4:30, I am a marketing and technical writer in the software industry) and I write for fun (this blog, of course! But, if you ever get an email from me or chat with me online, you'll soon learn I tend to throw the rules of brevity out the window and strive for at least a novella). I write for hours every day. But I still think I could become a better writer. And this? This is an amazing reminder of well… how.
Just write.
Three
I wish I could learn how to put something like this together:
To me, these choices look like risk that worked for the best. Highly graphical wall paper with a turquoise couch, a purple rug, a brass side table, ornate mirror, and lamp, with contrasts of sleek white thrown in? Yes, risky.
But I wonder if that's what distinguishes a good designer from, say, me. I see this as something I could try with the potential of failure. Heidi Pribell, the designer, on the other hand, considers this combination on paper and can already see how the room will come together and doesn't question whether or not it will work. She just knows.
Would you say that's true? Is that what separates true designers from the rest of us?