At 1:24 on June 19, my sister gave birth to this precious baby boy.
Daniel.
God is my judge. God alone.
I've never seen such a perfect face.
Over the past many months, I've been sporadically working on a baby blanket for this little guy. I didn't know his sex, his name, anything about him except that he was slowly growing into a full-sized little human being. You got to see a sneak peak of it when I shared my new-to-me dresser a few weeks ago.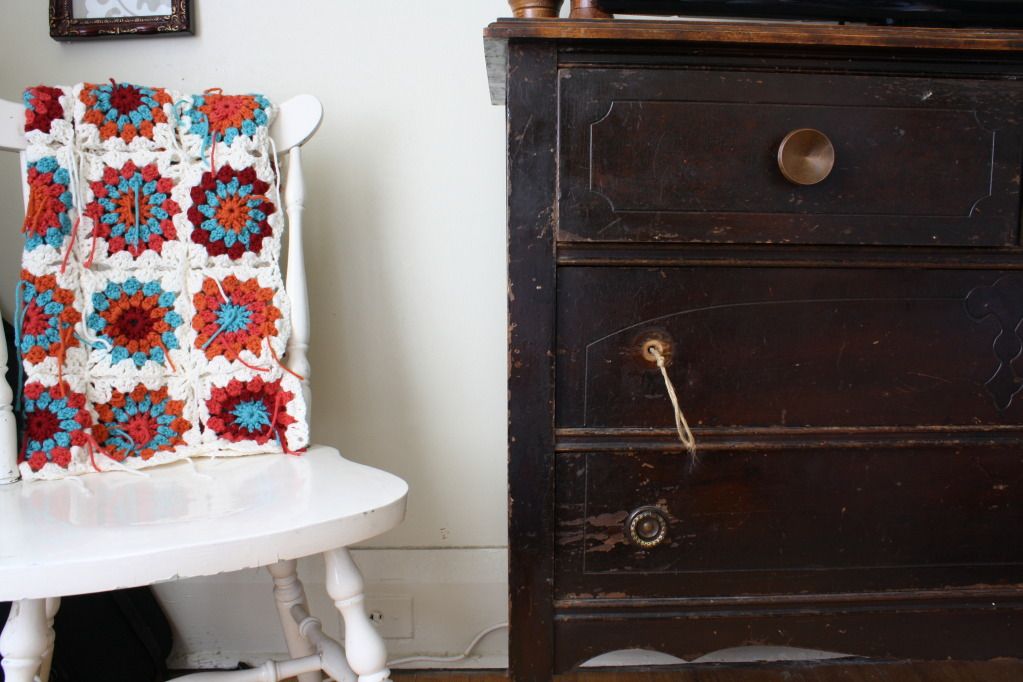 Unfortunately, it's not done yet. All the squares (42!) are finished and sewn together, but I have about 100 ends to work in yet. Unfortunately, the worst part of this? Mom, Dad, and Baby live in a whole 'nother province, too far to drive, expensive to fly. With baptism plans in the works, I likely won't be able to hand deliver this blanket until August. Obviously, that gives me a few more days to work on it. But, it will feel like years until I get to snuggle the brand new baby myself.
Congratulations B and JW! You guys are going to be a pretty awesome Mom and Dad.
And, I can't forget the thrilled grandparents… D and Mom, I still think you should be Opa and Oma…