In the past year of living in this house, we've hung very little on the walls. For a while, it made sense: we were in the depths of dusty renovations, so unpacking our photos and bits of art to hang on said dusty walls would have been silly. But, for the past six months, we've stared at our blank walls and wondered just exactly what we should do with them. A few things got leaned, some empty frames got hung to move them out of the way, but, for the most part, my walls were art-less.
So, I fixed it.
I gathered all our frames, filled a few empty ones, detached some art from some canvas, created some templates with newspaper and started arranging. Before hammering holes into my wall, I taped bits of newspaper up in the size of each frame to place everything and, once I'd found an arrangement I was happy with, simply nailed in the hanging nails through the paper. So much easier than guessing where the nail would go.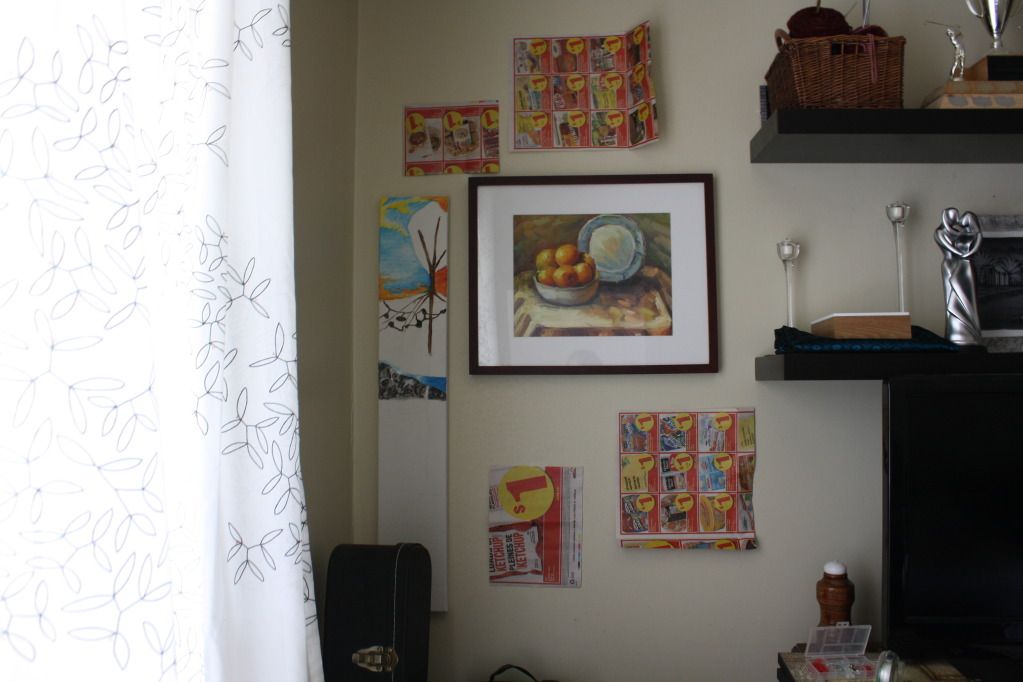 Of course, this will consistently be a work-in-progress. I expect that, eventually, it will curve around the corner, and perhaps up over the shelves above our TV. And, one day, the whole lot may have to relocate while we rip apart our house once again, and then find a home on a stairway wall.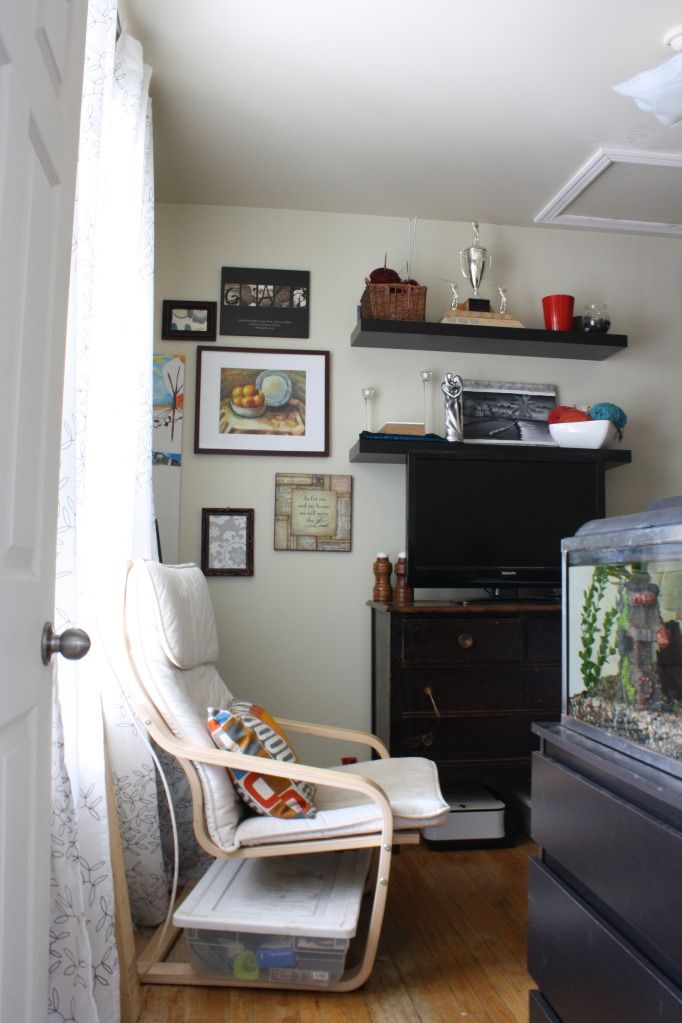 But, for now, I'm happy that I've gotten started, that I've finally managed to get something on our walls, even if it's unfinished. This room, the only 'original' room left in the house, was in need of some visual interest, something to draw your eyes away from the worn floor and the mess that inevitably ends up here. This motley collection of frames definitely does the trick.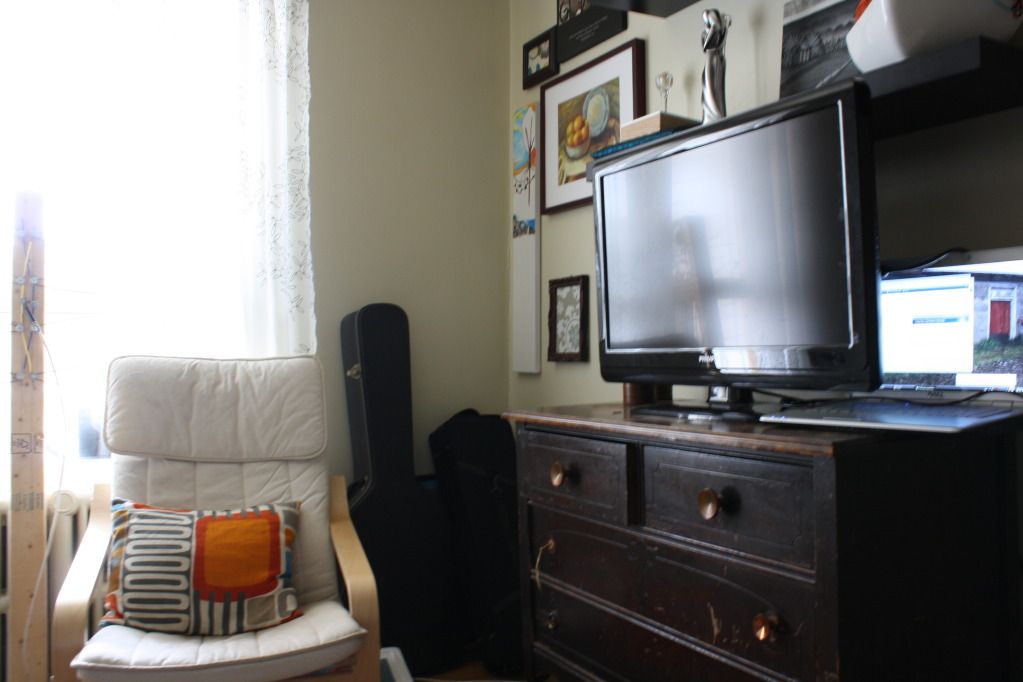 This will be ever evolving. I have plans to spray paint some frames, to finish that long and skinny painting on the left, to add in details that are neither paintings, nor, necessarily, framed. As I adventure through life, this will be the wall I will add mementos to, little reminders of family and friends, a few photos, but mostly art and d'objet, bits of things that make me happy.
Have you created a gallery wall? I know, they're so popular right now, some would say trendy. What do you think of them?