The Husband and I arrived at SFO at around 11, Friday morning. We grabbed our bags and found our way to the BART station. We'd done this before, last year, when we went to SF to visit my brother the first time. There's something thrilling about figuring out a strange transit system without a local guide. After transferring from BART to bus, getting turned around a couple times in between, and getting off too many blocks early, we finally made it to our hotel.
It was a wonderful place to stay.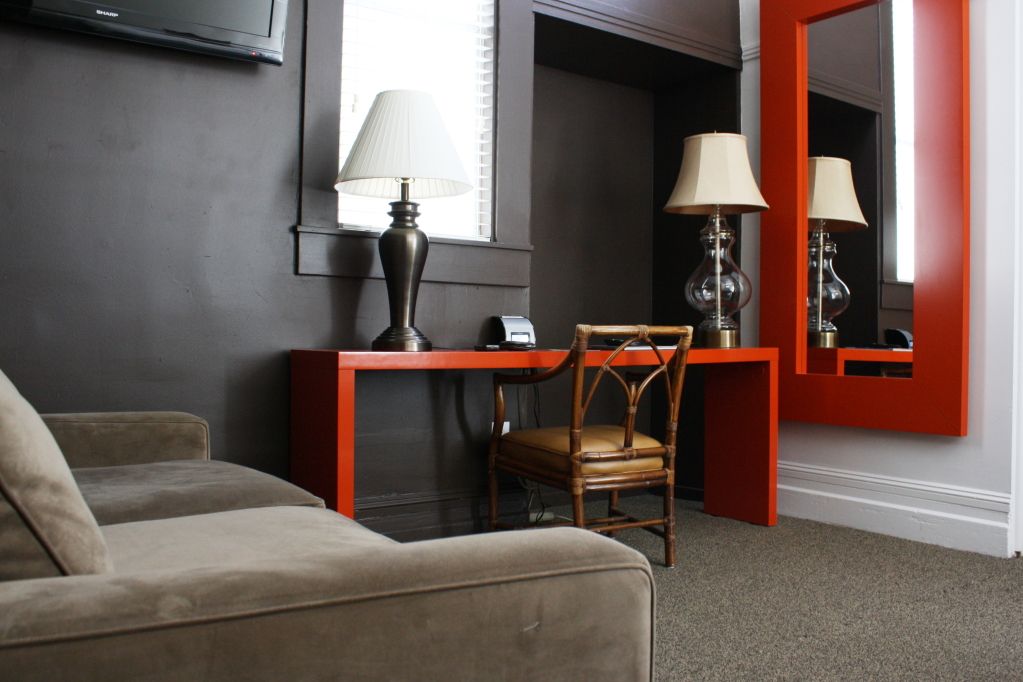 And not just because it was pretty. I mean, it was. The room was painted in a gorgeous grey pallet with bold orange accents everywhere. The ceilings were ridiculously high and everything was delightfully comfortable. There was even a 'private' garden in the back, shared only with the restaurant below the hotel. The space was pretty, a delight to come back to at the end of the day.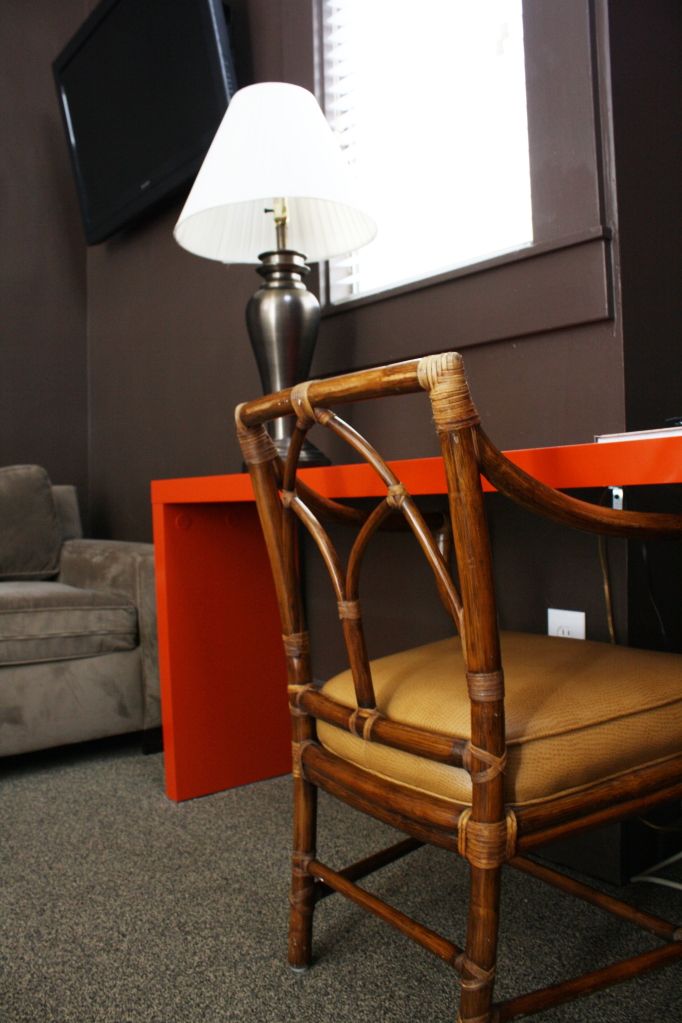 We were in the 'honeymoon suite', the largest room of the 24. We heard reports from my grandparents, who were staying in the same hotel, that the other rooms were significantly smaller, too small, perhaps. My parents, on the other hand, booked the 'studio', a large room with a separate entrance, a kitchenette and a walk-in closet.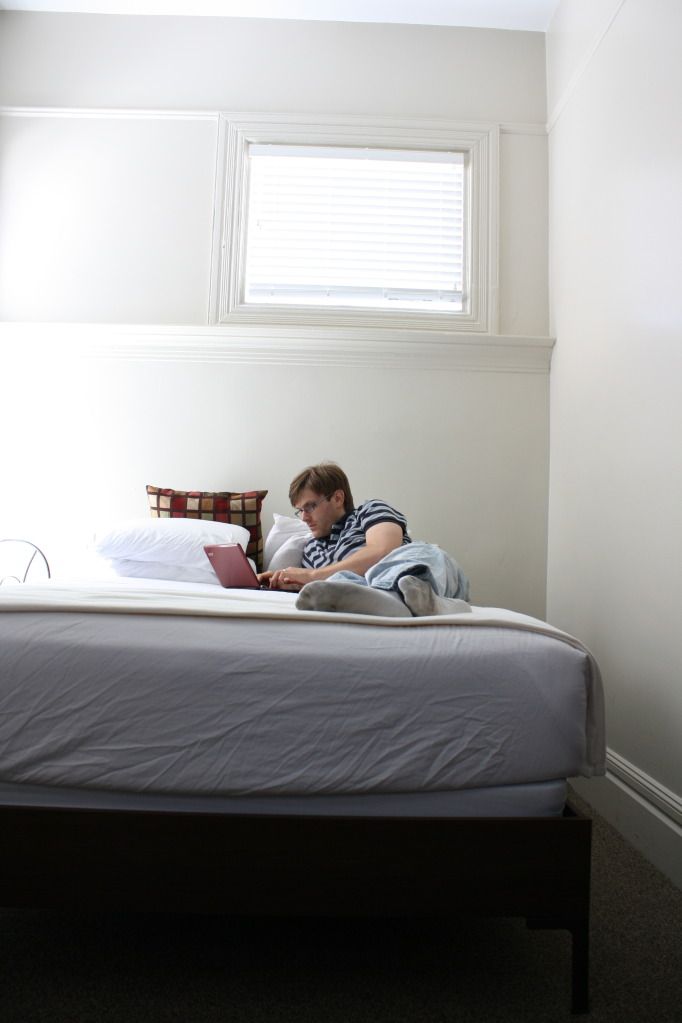 We booked the place for the rooms, but as pretty as they were, the value didn't lie in the photogenic nature of the wood cane chair. Rather, I've never seen such friendly, helpful, sweet staff. They were always ready with a recommendation, directions, a chat to while away the minutes of waiting in the lobby for the rest of our people.
On Saturday, wedding day, we discovered just how phenomenal they were. As we got ready to go, our hostess called us taxis. Have any of you tried to get a taxi on a Saturday night near Haight-Ashbury? Turns out it's not that easy. As time ticked on with no taxi making an appearance, our hostess stepped out the front door and ran down the street to a busier road, managed to catch a taxi just dropping people off and directed it up to where we stood on the side walk in all our wedding finery.
Yes. Highly recommended. Any day.
(That said, don't trust their clocks. I thought I had plenty of time to get ready Saturday night. At 4:05, an hour before we had to meet everyone in the lobby, I answered a knock on the door with my hair half curled, still yet in jeans and a t-shirt. My mom stood there in all her finery, a look of horror on her face at my appearance. It was 5:15, the clock was wrong, and if we didn't leave in 15 minutes, we'd certainly be late for my brother's wedding.
I was downstairs 5 minutes later, desperately trying to smooth out the five curls I'd managed to get in on the bottom layer of my hair.)