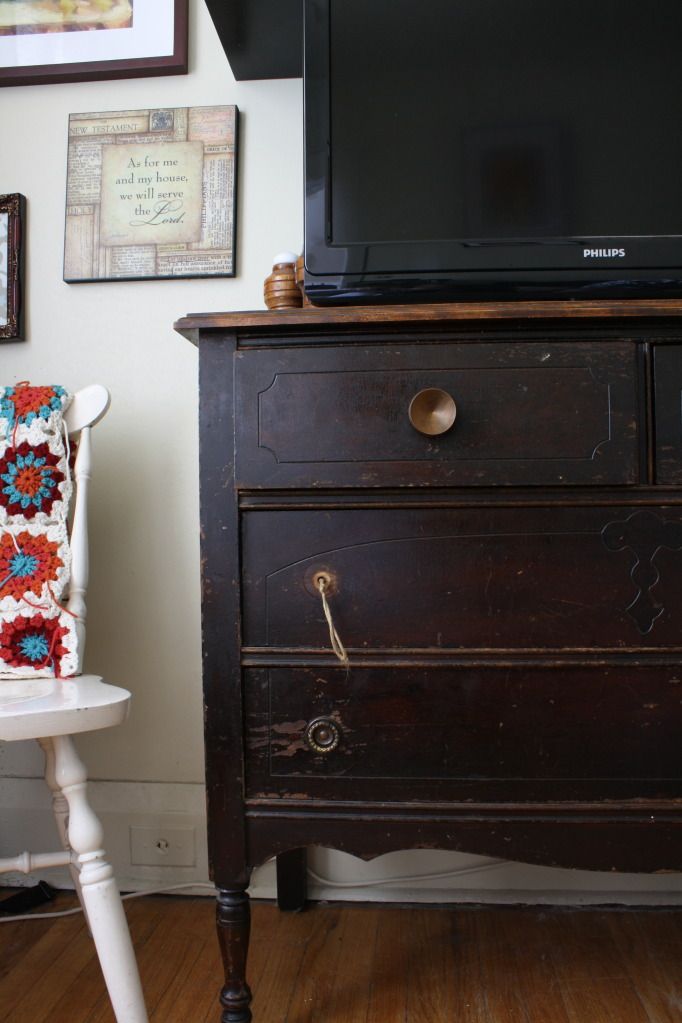 I am torn.
The dresser that I purchased on Monday is gorgeous just as it is. In fact, I'm even kind of drawn to the way the string 'hardware' makes it look so old and neglected, like a beautiful piece that I have rescued from the hands of someone who just didn't care enough to fix it. The patina around its drawer pulls, the scratches on the side, even the rough spots on the top where the finish has worn away seem to me to tell a story.
Unfortunately, I have no idea what that story is.
So, I'm torn. Do I replace the hardware, a embrace the mystery of its past life? Or, do I sand it down, pick my favourite colours, and create a new work of art, embellish its surfaces with my own story?
I could turn it into something truly beautiful, something unexpected. A pop of colour, a rainbow of shades, or high contrast… there are so many different options, so many fun ideas peppered across the Internet that I could borrow and reshape and fit into my own home. But is a cleverly finished dresser more 'me' than the dark, history-filled patina that already gives the piece its charming character?
How do I compromise such desires for the old and the beautifully, newly finished? For now, I'll embrace the old. But is that my permanent decision?
Probably not.