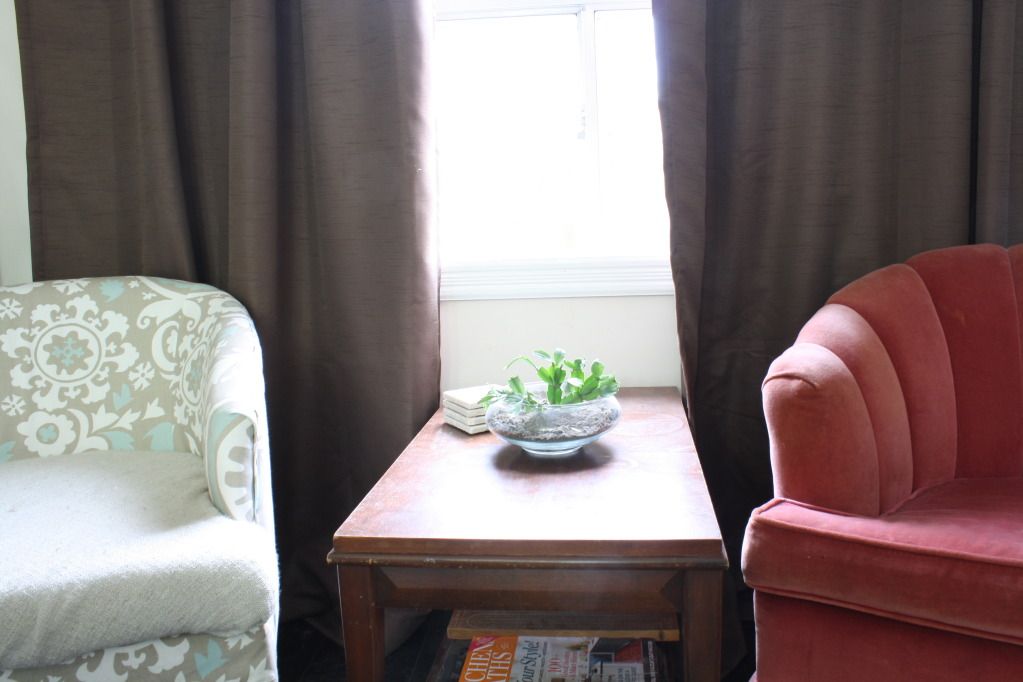 So, I have these two chairs, one half upholstered, the other still covered in a dusty pink suede. Admittedly, I haven't thought too much beyond the excitement of the find. But I do have a basic outline of an idea for these two beauties. Or, well, a couple basic outlines of ideas.
One
Re-upholster both chairs in the exact same way. The fabric I chose for the first chair is called Varenna, a beautiful pattern from Tonic Living. Of course, I still need to finish covering the cushion – right now it's wrapped up in a thin Ikea blanket which works just fine but doesn't quite do the long-term job.
They'll be pretty, matching, but complementary in their different styles. A decent option.
Two
Finish re-upholstering Chair Number One in Varenna, but pick a completely different fabric for Chair Number Two. Go with something along the lines of a patterned neutral, or a bright solid that is completely different than Varenna. Embrace their differences and highlight it.
In all honesty, I can't imagine how this option would actually come together. Everything I imagine seems clashing and wrong.
Three
Find a solid fabric that is as close in colour to the grey or perhaps the blue in the Varenna pattern. Finish re-upholstering the cushion of Chair Number One in the solid. Re-upholster the body of Chair Number Two in the solid, and finish the cushion in Varenna.
Matching still, but complementary and contrasting.
Thoughts? What would you do?