I found this little guy all alone in a Value Village last fall.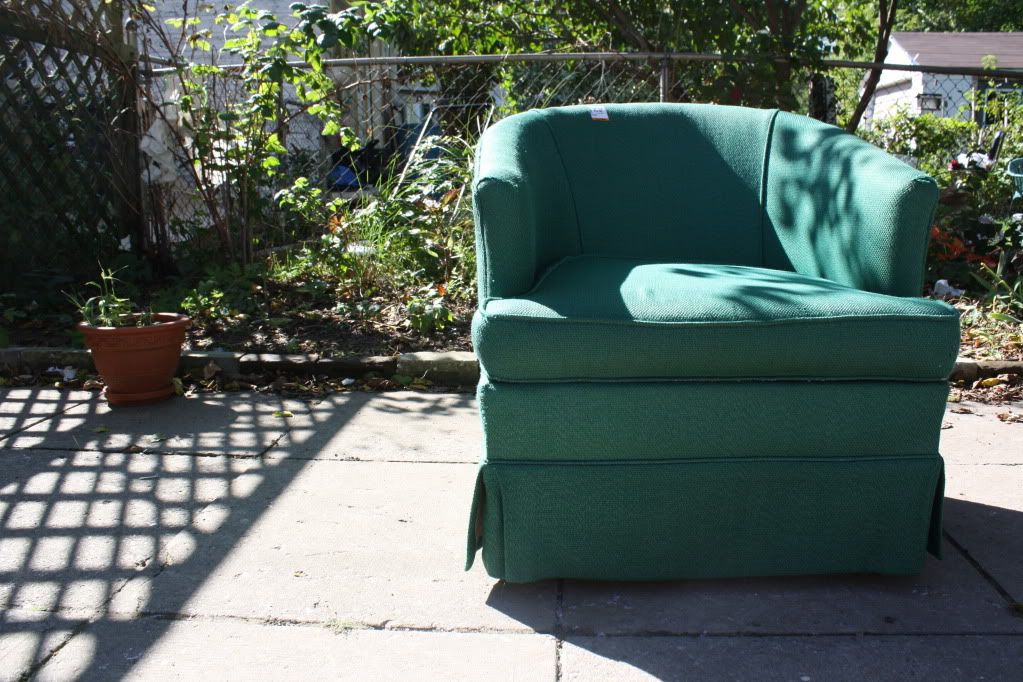 And I know… it's been a long and slow process fixing it up. I'm almost finished, really, truly. I'm just not quite there yet. But, I've always had a vision for this chair. From the moment I found it, I knew I wanted two complementing club chairs to replace our Ikea chairs.
These chairs may still look ok in the pictures, but trust me: the pillow and the dog are hiding a major mess. The white is moving closer and closer to a grungy yellow, pushed closer and closer with every muddy-puppy snooze-fest. It is not a pretty sight. Besides that, I've always found these chairs too tall for this particular space. They sit above the window sill, looking awkward.
By nice, low profile club chairs? They would do the trick. All of this went through my head as I began the reupholstery project on my little green chair. Eight months ago. I've never been known to move quickly in terms of design and decor. As I was working on the reupholstery project, I knew I'd need a second club chair. After all, a club chair and an Ikea chair? I'm not so sure the look would be quite right…
Walking home from dinner on Friday night, I noticed the garage sale flier. Someone on our street would be filling up their driveway with their clutter for sale the following morning. I made a mental note to make sure I took a wander up and down the street to find it after I got up and before BlogPodium. The next morning, I made my coffee, opened the curtains and there, right across the street, it sat, buried underneath a picture frame, a decorative box and a headboard.
I crossed the street to chat with G and examine the rest of her wares, but I knew there was really only one thing I'd be walking away with. $15 later, this pretty girl was in my possession: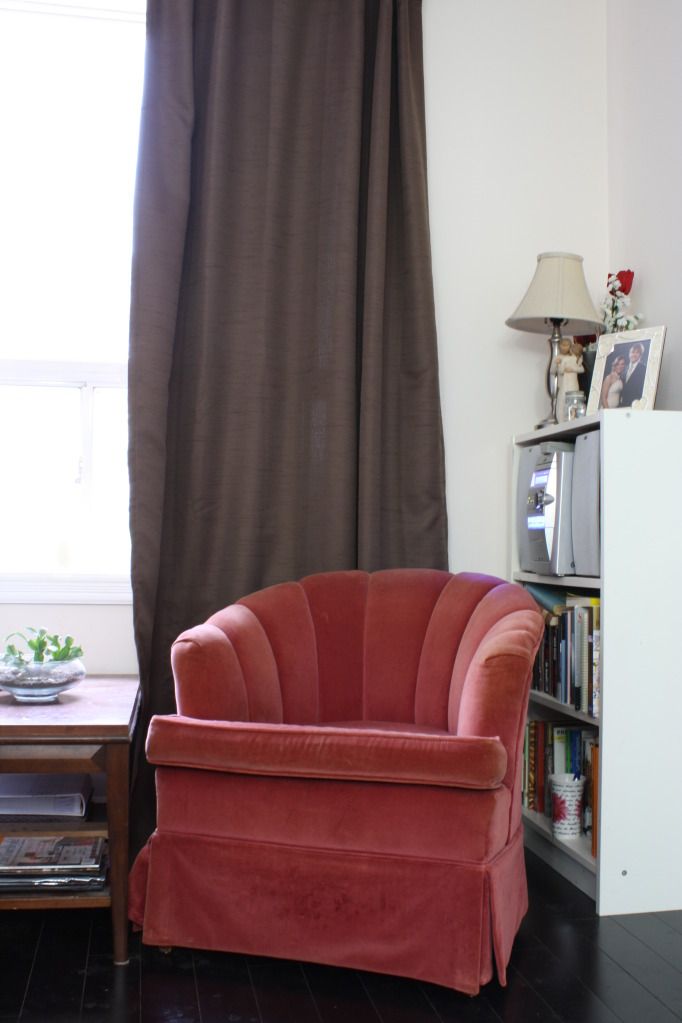 I couldn't wait: I did the rearrange and placed both club chairs by the window. One Ikea chair was booted to the front porch, the other squeezed into the TV room. Obviously, I'm going to need to improve my reupholstery skills pretty fast for this one: it has ribbing that my first one didn't have. But, I'm excited for this second project, even if the first is not quite finished. We'll get there eventually, right?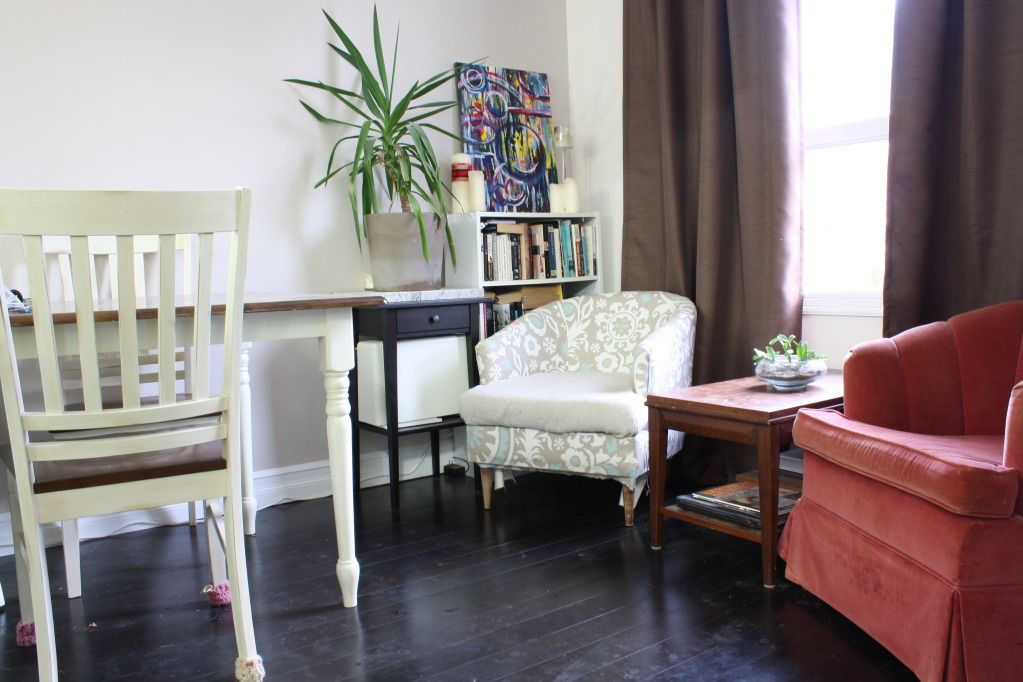 For now, I don't mind that they don't match, that they're both a little rough around the edges. It's all symbolic of the change our house has already gone through, the half finished, but oh-so-comfortable state it currently exists in. They match in potential; they're a celebration of how far we've come. Sure, there's more to do – a line of nail heads, a whole second project to tackle – but what we'll get there eventually.