Liia has come to visit once again. It seems that about once a year, my 'little sister' comes to stay for a little while while our parentals go gallivanting around the country or around the world. Last year, it was a three week walk on the Camino de Santiago de Compostela (The Way of St. Paul) in Spain.
This year, they pulled up in front of our house with a very excited dog in the back seat and this in the back of their truck:
Let's get a closer look, shall we?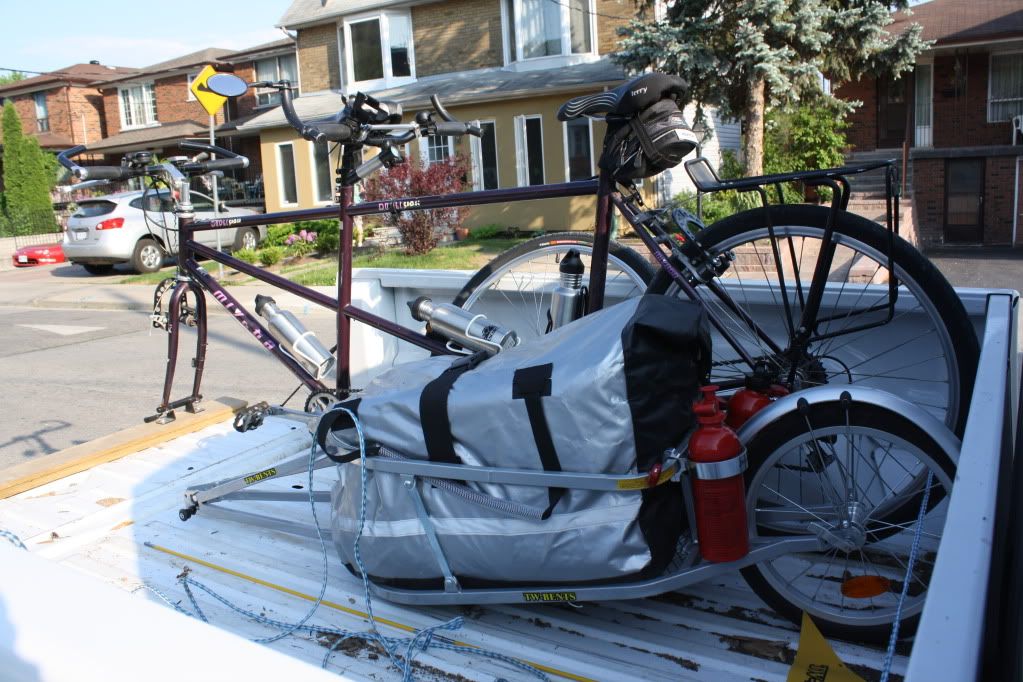 Yup. It's a tandem. And a bike trailer.
This is their plan: they're driving to my in-laws, parking their truck in the driveway, then biking this thing all the way out to Montreal through Ottawa. From there, they'll do a bit of a loop, come back into Ontario, ride through Kingston and arrive back, probably exhausted, in Belleville.
I'm proud of my parents.
But I kind of think they're crazy.
In the meantime, we're taking care of this bear: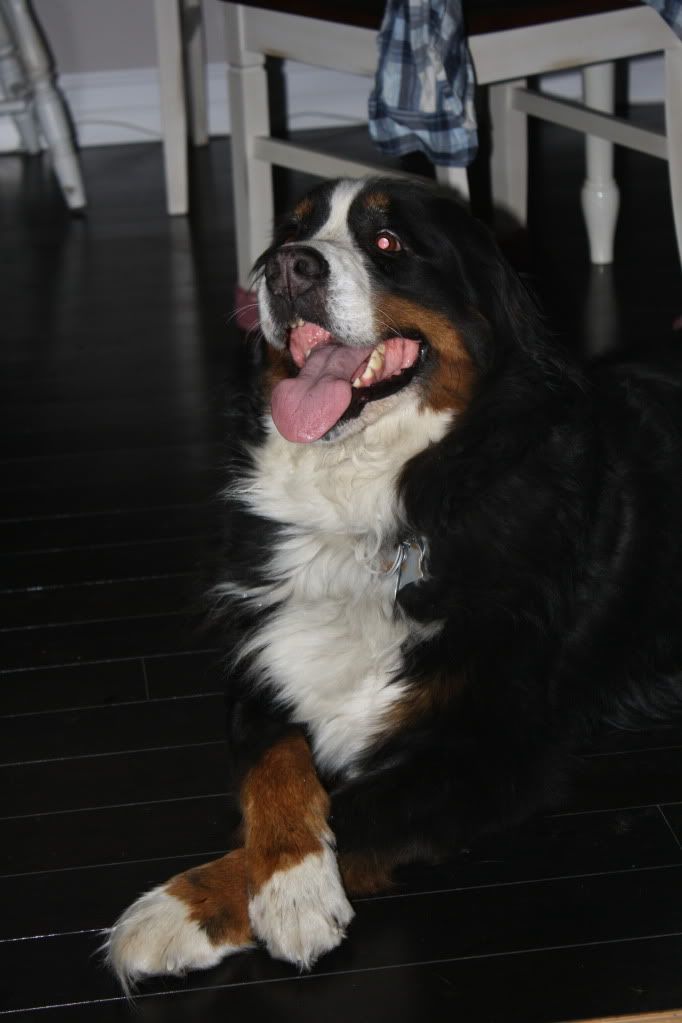 Yes, she actually does sit with her legs crossed like that most of the time. The house feels smaller with her in it. She's such a sharp contrast to Mocha. Her tail hits the dishes as she walks by our shelves and she can't fit her whole self in the bathroom to take a drink. (Yes… this dog drinks from the toilet. Always has, always will.)
Both my parents blog, so I'm sure their adventure this year will show up shared. Care to follow along? My mom. My dad.
Meanwhile, we'll have a fun week and a half with my 'little sister'.