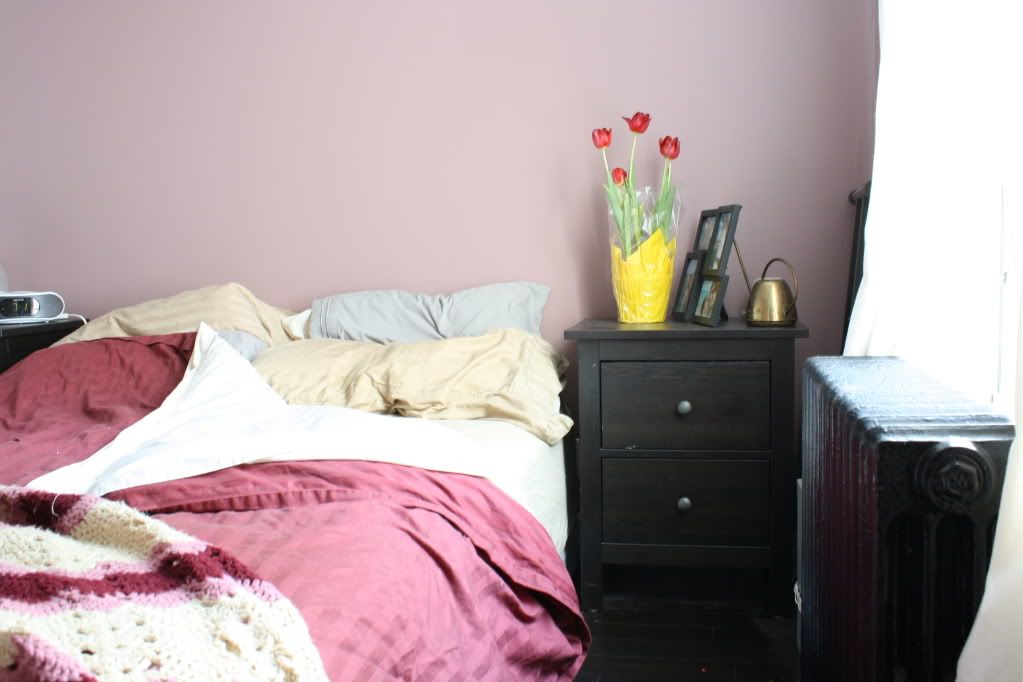 At 9:20 on Wednesday night, our brand new bed finally arrived, 20 minutes late and packaged in the thickest plastic I've ever seen. The delivery men dumped it in the middle of our living room – we'd been hesitant to remove our old mattress from the bedroom, lacking the confidence that the delivery would actually go smoothly and that we would actually be sleeping on a new mattress that night. But there it was in all its glory, smelling of brand new.
Five sleeps later, it still smells brand new.
Unfortunately, we discovered that our old bedframe was about 4 inches too small, so as bed time ticked nearer, we lugged the old mattress out, dismantled the frame, found a corner for the small pile of things that had been hidden beneath the bed, swept, and lowered the box spring and mattress to the floor. (This does mean, though, that now I get to explore all manner of DIY headboards. Send me your ideas!)
And then we slept. And it was glorious.