Monday mornings never go well for me. This morning, I spent an extra half hour wandering the house in search of my (very very dead) phone. I did not find it. Then, I realized my Metropass was still in the pocket of my husband's coat, the husband that had left for work 20 minutes earlier. To top off the trifecta of missing things, my keys were no where to be found until I realized I'd left them on the console of the car. The car that had left with the husband 30 minutes earlier.
(Some days, I'm really thankful that we have two extra people living in the basement of our house. I locked up the front and went out the back entrance instead, knowing they'll lock up when they leave for the day.)
Today doesn't feel like it's working out at all. However, my day turned far better when I opened up my Google Reader and found this post. Amanda and I had coffee a couple weeks ago (yes, blogging friends turning into real live friends!) and I was super excited to find out that she was close to finished the map of Roncesvalles she's been working on for the past few months.
This morning, she revealed it, all finished.
She is an incredibly talented illustrator. I mean, look at that detail! Every window, every tree, even the cars in the parking lot and the alleyway.
It's so Toronto.
And I want to hang it on my wall. Especially since the Husband and I don't expect to stay in the city forever. One day, we hope to get back to the country, back to living and working in small town, rural Ontario. Back to small, close-knit communities, small town fairs, and the two fingered wave from behind steering wheels. But, when (if?) that happens, I know I'm going to want to take a piece of Toronto with me. We might not live in Roncesvalles, but I'd love to have any piece of Toronto hanging on my wall.
And, guess what!
Amanda is selling prints of this illustration!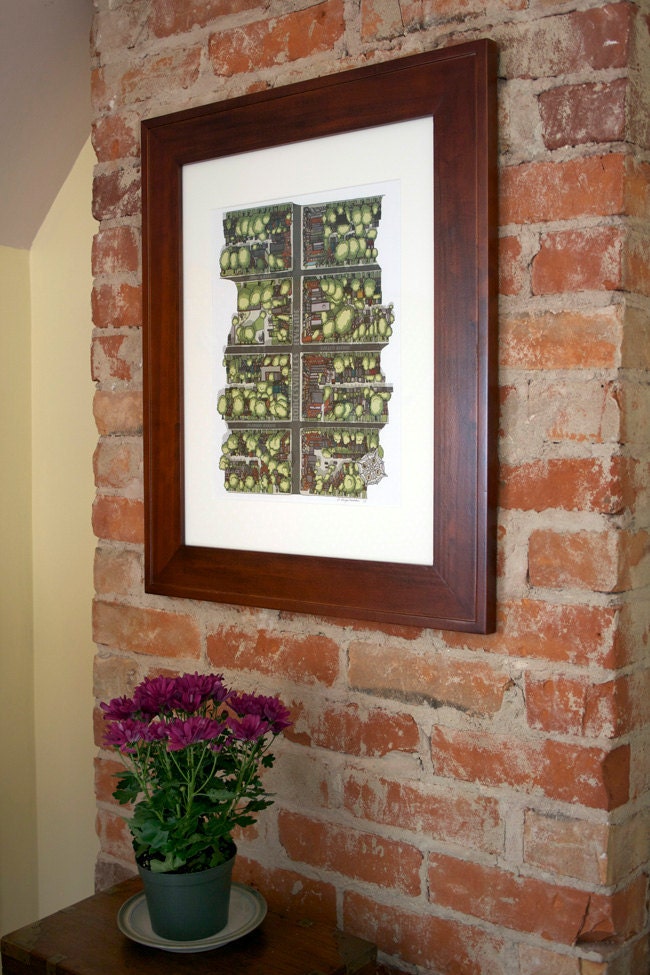 She has them in her brand new Etsy shop. Or, if you'd like a little more Toronto experience, you can drop in to Gurts on Roncesvalles Avenue and pick up your very own with a bit of frozen yogurt on the side.
(Amanda did not reimburse me in anyway for telling you about her amazingly talented drawing skills. Unless friendship and a coffee date counts. I just think she's awesome.)