As promised, today I'm going to show you just exactly the amount of change we've experienced over the past year of living in This Dusty House. I love looking back at our before pictures. They give me the opportunity to marvel at what we've done, two ordinary people with a little bit of a know-how, plenty of help, and a good dollop of determination.
Let's just get right to it, shall we?
Front Room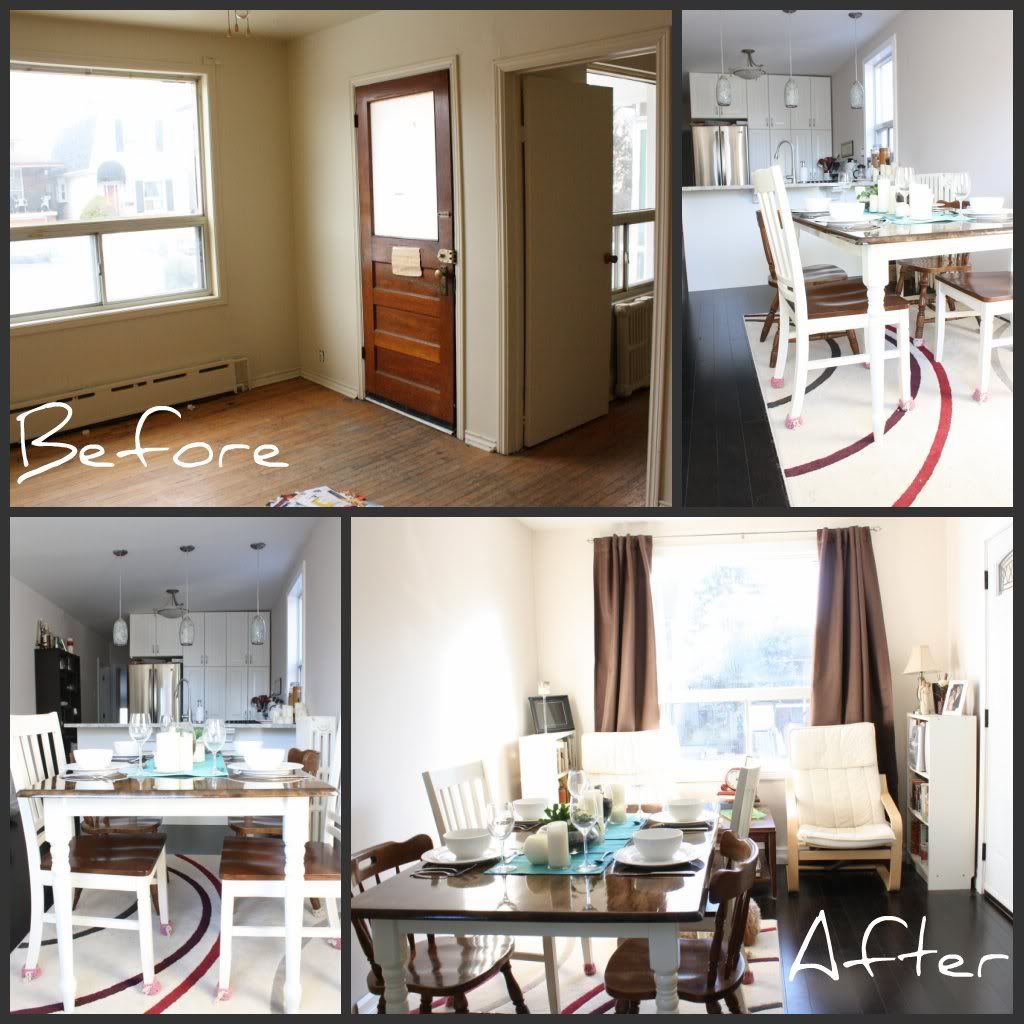 Also,
I made some chair booties
to keep our floors nice and protected. Everyone seems to love the chair booties, which is kind of odd because it's an idea I got from my grandmother. Grandma knows best I guess, right?
Kitchen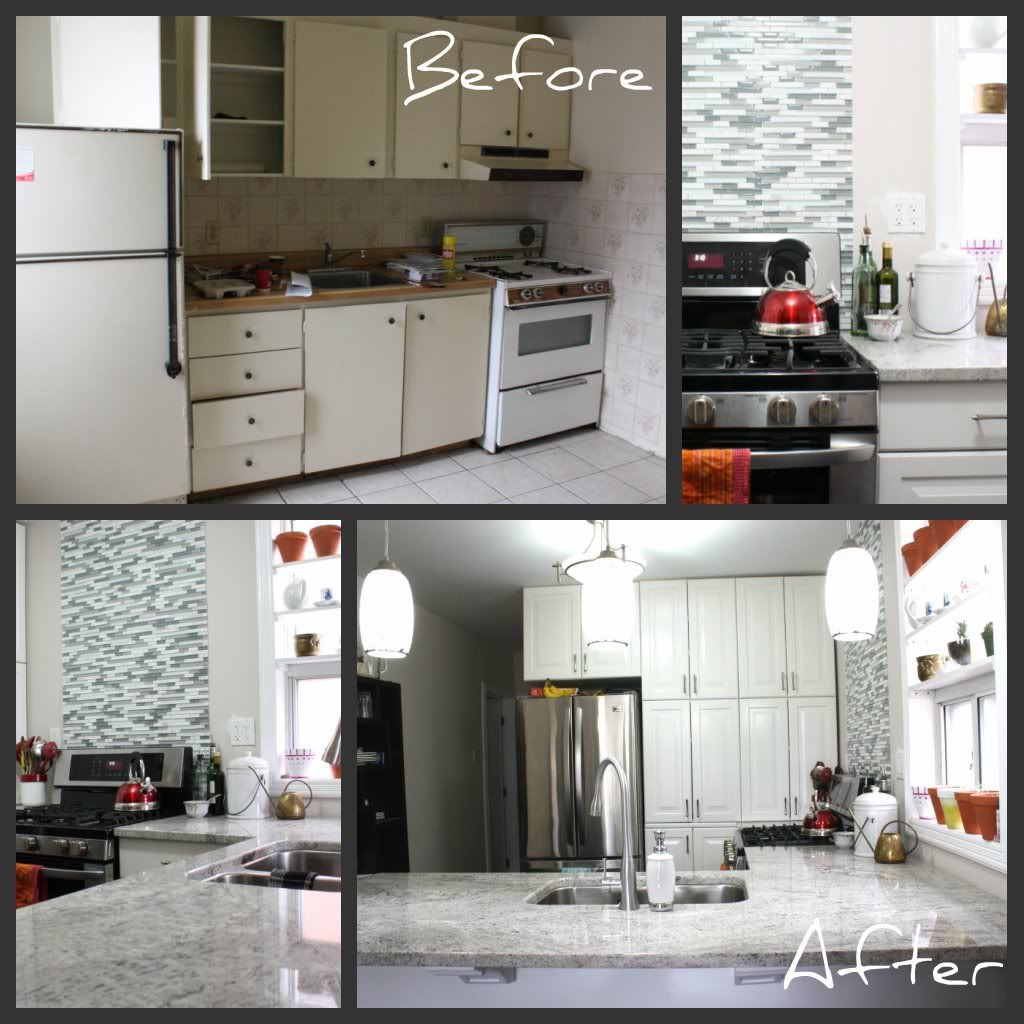 As I mentioned yesterday
, if I were to take a proper before and after of this space, I'd have to show you the kitchen before and the bathroom after. We switched around their location and rebuilt both crucial aspects of our home from scratch. So. Liberating.
Bathroom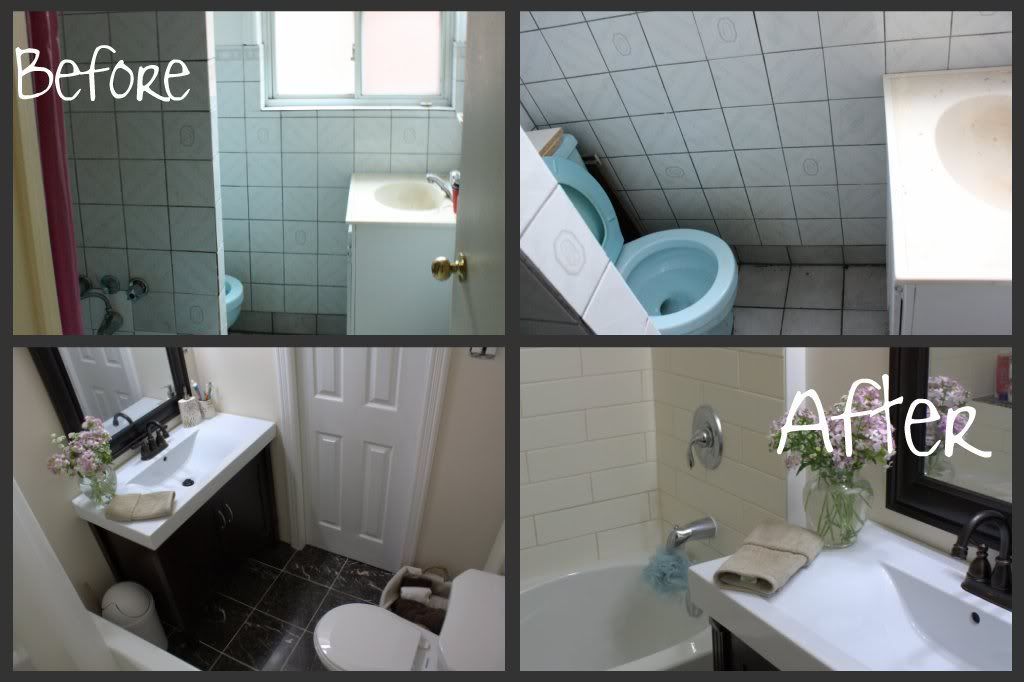 Again. Because of our floor plan changes, the proper "before" to go with these after shots is really the kitchen. Of course, it's a much smaller space (6 feet by 5 feet!). This bathroom resides where the fridge and, perhaps, half the sink did before. Because it's such a small space, we had to be a little creative and keep it incredibly simple at the same time. We installed a pocket door to avoid the wiggle and dance around a too-large door, and we struggled for a while finding a vanity that was the right depth for the narrow space. But, I truly love this room with its dark marble floor and the mosaic tile we accented the shower with.
The Bedroom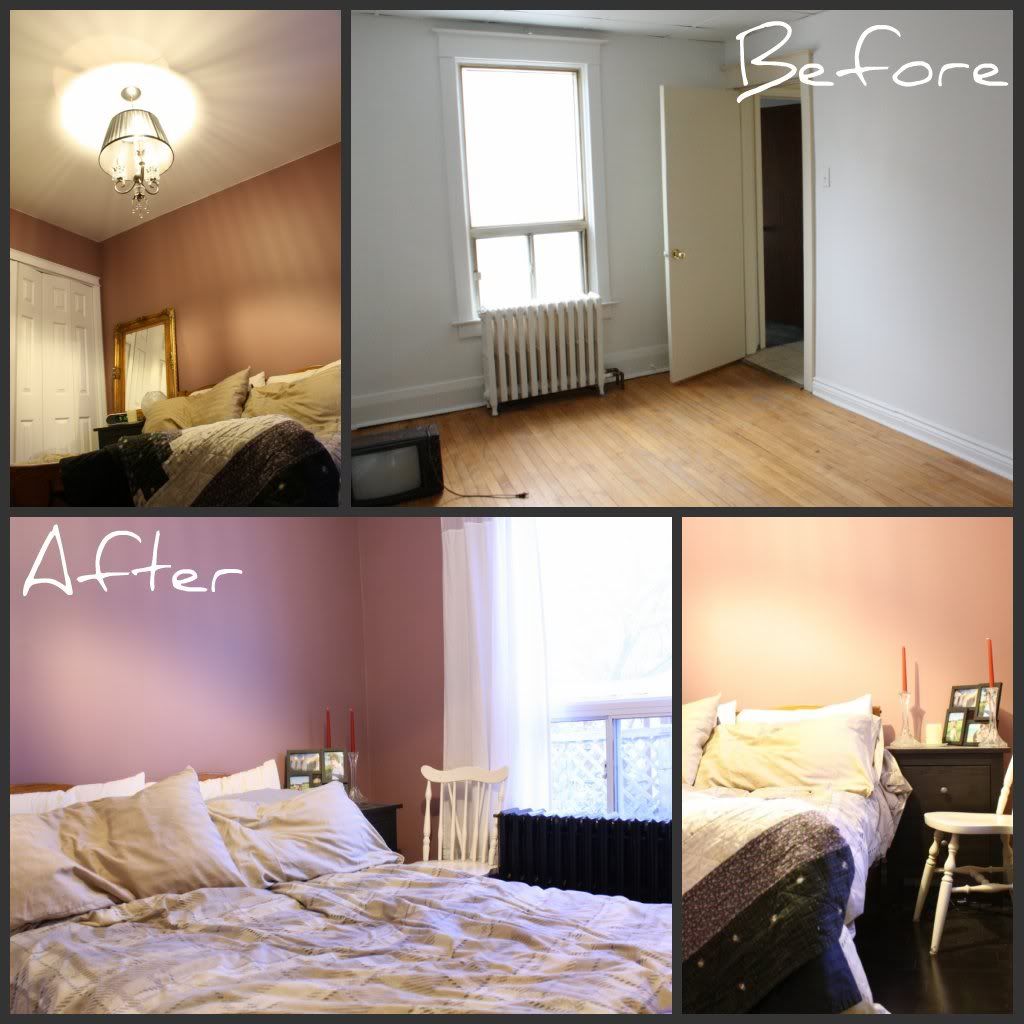 The bedroom has a long way to go yet in terms of decor. Some of the time, I find it difficult to look at the afters and see the work we've done as opposed to the work we have yet to do. But, we have done quite a bit in this room and I know it's important to remind myself of that every so often. We took out the drop ceiling and redid the broken drywall above.
We built a large, full wall closet
. We laid the bamboo flooring that is found throughout the main floor of the house. We painted the radiator black to add a little drama by the window. It's a lot, and definitely worth a little celebration, despite the lack of art on the walls, my dissatisfaction with both of our bed sheet sets, and all the unfinished plans I have.
Room Number Four/Living Room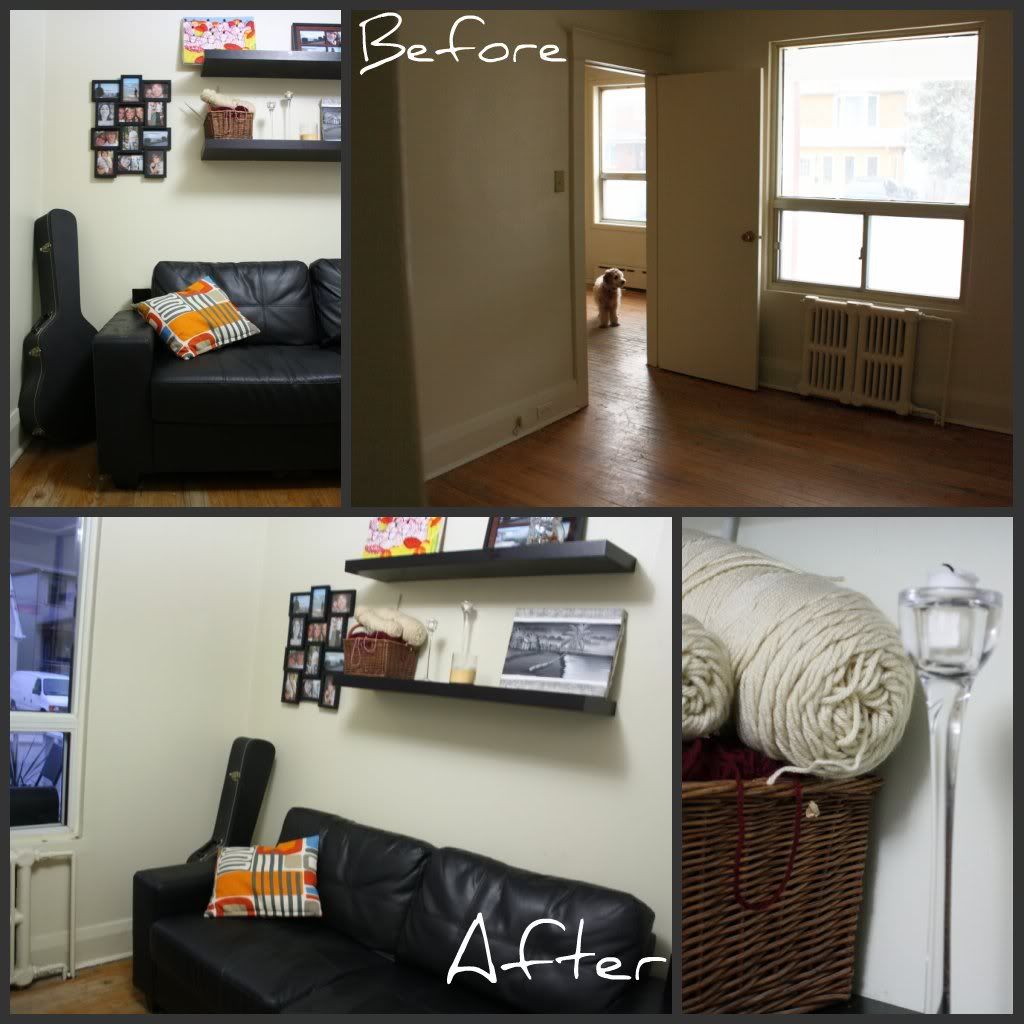 In many ways, I love this room the most. It's a reminder of the work we've done in the rest of the house, but it's also a reminder that we're not done, our adventure is not yet over. In fact, it's a reminder that there will always be something else to do, another project just waiting for us. And, it's a reminder of what we can accomplish when we set our minds to it.
Tomorrow, to finish off our housiversary celebration, we have to talk about future plans. What is one year accomplished without another year's worth of ideas? And there are ideas. Oh, indeed. There are ideas.